As a motorbike enthusiast, you understand how important it is to have the right tires for your vehicle. Motorcycle tires are much more than simply a straightforward rubber cylinder they are essential components that can greatly influence your comfort, effectiveness, and safety when riding. Whether you are a beginner or an experienced rider, this blog aims to provide insightful information about the world of motorcycle tires. It will help you with everything from understanding the types of tires, their functions, and maintaining the proper pressure. 
Importance of Choosing the Right Motorcycle Tires: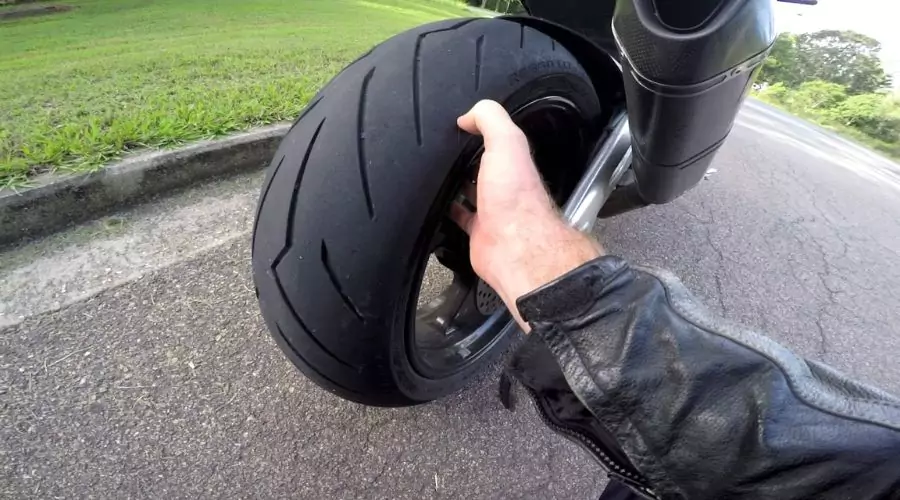 The fact that choosing the right motorcycle tire is vital cannot be stressed enough. Because tires are designed to be used in specific situations and at certain riding conditions, the use of the correct tire type guarantees maximum performance and safety. Here's a list of the different types of motorcycle tires:
1. Sport/Performance tires:
High-performance sport or racing tires have been designed to cope with acceleration and aggressive cornering. They're ideal for spirited driving on winding roads and racetracks, thanks to improved traction and grip. However, these tires may not have been the best option for everyday journeys or longer-distance tours because of their preference for performance.
2. Cruiser/City tires:
For urban commuting and leisure cruising, the cruiser or city tires are designed. They're going to give you a smooth ride, and they're going to give you decent mileage. While they don't offer the same degree of grip and performance as sports tires, they are quite comfortable to drive around town.
3. Adventure/Off-Road tires:
The adventure or the off-road tire is rugged and designed to cope with unforgiving terrains and adventurous journeys. Thanks to their superior traction, durability, and puncture resistance they are the most suitable option for daring riders. However, in the case of ordinary road surfaces these tires are not capable of meeting a similar level of performance.
4. Touring tires:
The balance between comfort, grip, and mileage is struck by touring tires. They provide a smooth and sound drive over long distances, which makes them suitable for travel on the road. While they're not as agile as sports tires, they offer a smooth and comfortable ride on highways and less demanding terrains.
Top Motorcycle tires for you to stay grounded while navigating the terrains:
1. Angel ST 160/60 ZR17 69W Summer tires for motorcycles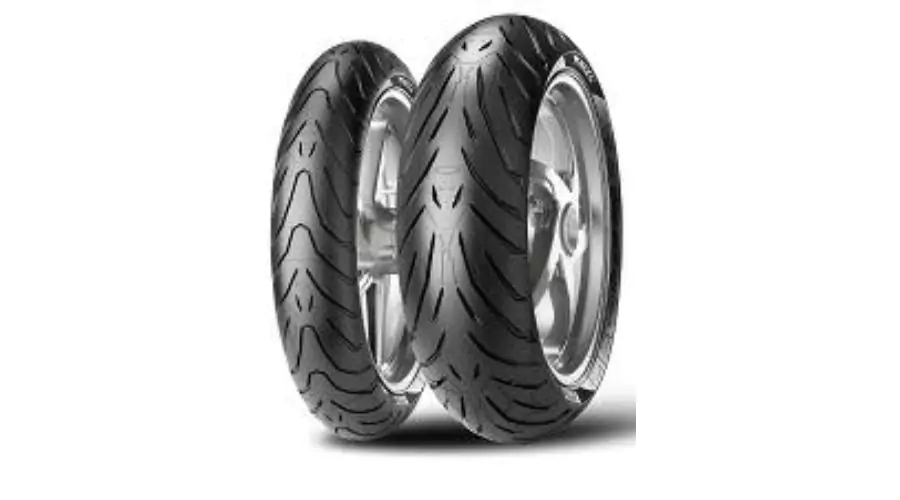 Introducing the Pirelli Angel ST 160/60 ZR17 69W, a set of high-performance summer tires designed specifically for motorcycles.  These tires offer excellent handling and traction on the road with a total length of 160 cm, height of 60 cm, and diameter of 17 cm. The capability to deal with a heavy load and have great speed performance is shown in the lifting index of 69 and W's speed index. The Pirelli Angel ST tires have been specially designed for the summer season, offering superior traction and responsiveness which makes them a perfect option for ambitious riders who seek an exhilarating and secure riding experience.
---
2. Continental ContiGo! Moped / KKS 11 2 3/4 16 46M Summer tires for motorcycles
Moped/KKS 11, a top-of-the-line summer tire specifically designed for motorcycles. This tire has a diameter of 16 inches with a lift index of 46 and is excellent in its performance and stability on the road. A safe and smooth ride at moderate acceleration is ensured by the M speed index. These tires are suitable for motorcycles since they offer excellent handling and traction in hot weather, which is why they can be fitted on either side of a rear wheel. Whether you're cruising around town or embarking on adventurous trips, the Continental ContiGo! In warm weather conditions, Mopeds and KKS 11 offer a thrilling and safe riding experience.
---
3. CST CU-AT Apache 32×10 R14 68M Summer tires for motorcycles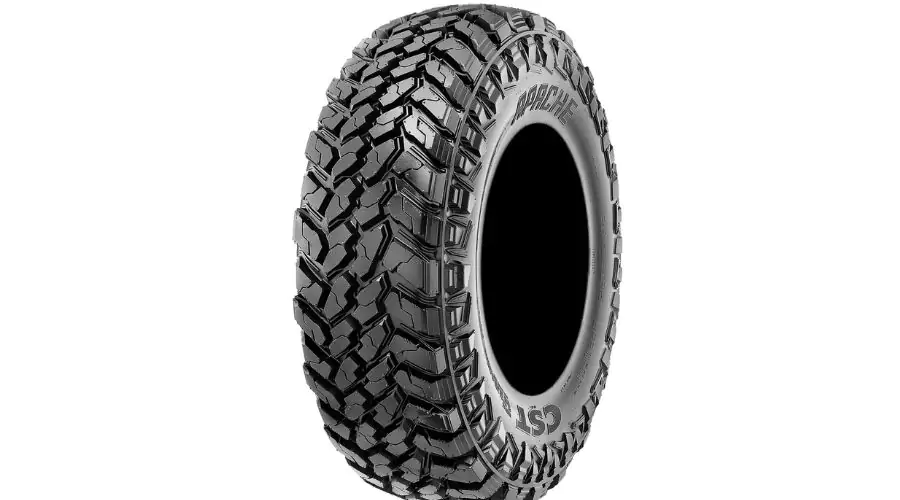 Introducing the Cst CU-AT 32 Apachex10 R14 68M high-performance summer tires, specifically designed for motorcycles. The tires, measuring 32 x 10 and 14 inches in diameter, offer excellent handling and stability on different surfaces. Reliable loading capacities and safety performance at moderate speed shall be guaranteed by the Lift Index of 68 and the M velocity index. During the summer, these 8PR radial tires are specifically designed to perform brilliantly on motorcycle excursions. To provide passengers with confidence and peace of mind during their thrilling journey, the CST CU-AT Apache Ekopmark has been accredited for compliance with European safety regulations.
---
4. Continental TKC 80 3.00 21 51s motorcycle summer tires
Introducing the Continental TKC 80 3.00 21 51S, a set of high-quality motorcycle summer tires designed to excel on various terrains. The front wheels are made from these tires with a diameter of 21 inches and length of 3 inches allowing you to have excellent handling and stability. Reliable capacity to carry loads and safe performance at moderate speeds are ensured by a lifted index of 51 and a speed index of S. For motorcycle fanatics, the TKC 80 is a very flexible option because they are designed for both on and off-road excursions. These tires have been specially designed for mud and snow conditions, offering excellent traction in a wide range of weather conditions. They've got an M + S emblem on them. The Continental TKC 80 3.00 21 51S is a fun and safe way to travel in the summer season, whether you are trying out an unfamiliar road or making your way through untraveled paths.
---
5. Metzeler Sportec M7 RR 190/55 ZR17 75W Motorcycle summer tires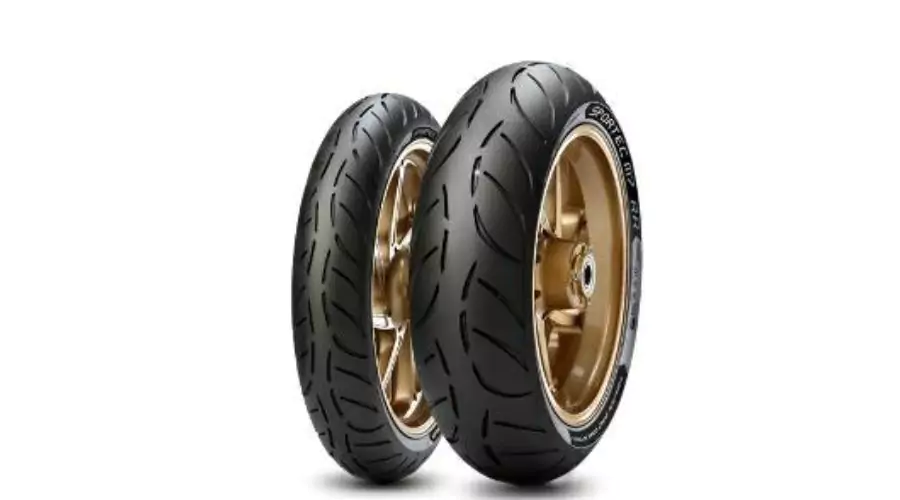 Introducing the Metzeler Sportec M7 RR 190/55 ZR17 75W, a set of high-performance motorcycle summer tires designed to take your riding experience to the next level. These tires offer exceptional road handling and traction, measuring 190 cm long and 55 cm high. The ZR extension and 17-inch diameter are guaranteed to provide excellent traction and control under heavy riding conditions. A reliable load-carrying capacity and safe performance at high speeds are guaranteed by the lifting speed index of 75 and W. During the summer season, Metzeler SportecRR M7 is specially designed for experienced riders who seek excellent performance and responsiveness. These tires, due to their excellent grip and durability, can give you the assurance and thrill that it will be necessary for you to conquer any road or track.
---
Importance of Proper Inflation
Under-inflated tires

: Increased rolling resistance, reduced fuel efficiency, and uneven tire wear may result from the use of underinflated tires. It's also detrimental to handling, which can lead your bike to look sluggish.

Over-Inflated tires

: Excessively inflated tires have a smaller contact zone on the road, which reduces grip and traction. Consequently, stability may be reduced and the ride harder.
To check motorcycle tire pressure, do it when the tires are cold, use a reliable tire pressure gauge that can be used before you start riding. Caution should be exercised with regard to recommended pressures for both sides of the tire, since they may differ. Adjust tire pressure as necessary, particularly in case of changing weather or loading conditions.
Benefits of Used Motorcycle Tires
While most riders prefer new tires, used motorcycle tires offer some benefits worth considering:
Affordability

:  As they are usually more affordable than new tires, used tires are a sensible choice for cyclists on limited budgets.

Tread Life

: There are still a lot of treads left on some used tires, which gives you good traction and grip over the road. It'll help to save money, while still providing a reliable and safe ride.

Experimentation

: For example, if you are thinking about trying another tire type or brand and want to try out the new ones as soon as possible, then it may be a cost-efficient option to use old tires.

Spares

: In emergency situations, especially during long journeys or in remote regions where an immediate replacement is not readily available, it may be useful to keep a used spare tire.
Tips for Buying Used Motorcycle Tires: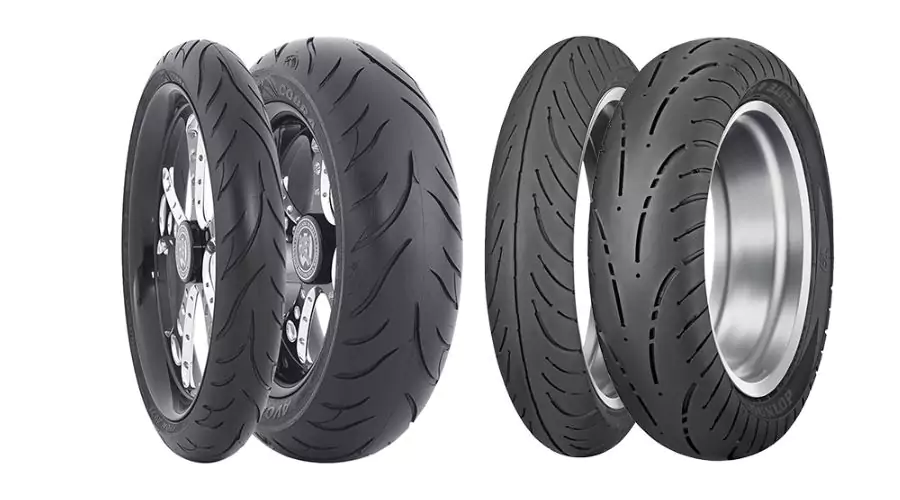 Purchasing used tires requires caution to ensure your safety on the road. 
Inspect Thoroughly

: Check carefully the used tire for signs of deterioration, puncture and overall condition before you make your purchase. If you want the tire to have enough life left in it, check its tread depth.

Age of tires

: Consider the date of manufacture of the used tire. The properties of the rubber may be adversely affected by tires up to five years of age, irrespective of tread depth, and thus could jeopardise their performance and safety.

Source

: It is possible to purchase new tires from reliable dealers or retailers who can give you information on the tire's history and condition. Avoid making purchases from shady or doubtful sources.

Matched Pairs

: For better handle and balance, use the spare tires as matched pairs whenever possible. Poor choice of tires can affect your bike's performance and stability.
Conclusion:
The tires of a motorcycle are an integral part of your vehicle, which is highly involved in handling, comfort and safety. By knowing the different types of tires and their applications, determining motorcycle tire sizes and keeping them in an appropriate pressure range you can make your motorcycle perform better and ensure a pleasant and satisfying ride.  Although purchasing old tires can save money, it's important to take care and carry out a thorough study before doing so. You can be sure that you will pick the best tires for your bike and have an adventurous ride with confidence thanks to this knowledge. For more information like this please visit our official Trendingcult website. Happy riding!
FAQs