JetSMART, an airline by Indigo Partners is the ultimate airline choice for travellers wanting to visit popular holiday destinations like Chile, Argentina, Brazil, Colombia, etc. The airline offers cheap airfare and satisfactory services, making it an attractive option for tourists!  If you are confused about your next family vacation plans, whether it's deciding the right destination or a budget-friendly booking experience, JetSMART has got you covered. Recognized as the Best Low-Cost Airline in South America in 2023, JetSMART can be your next medium to go see your favourite places! Keep reading to find out about the exceptional services and fascinating destinations JetSMART has to offer! 
Services by JetSMART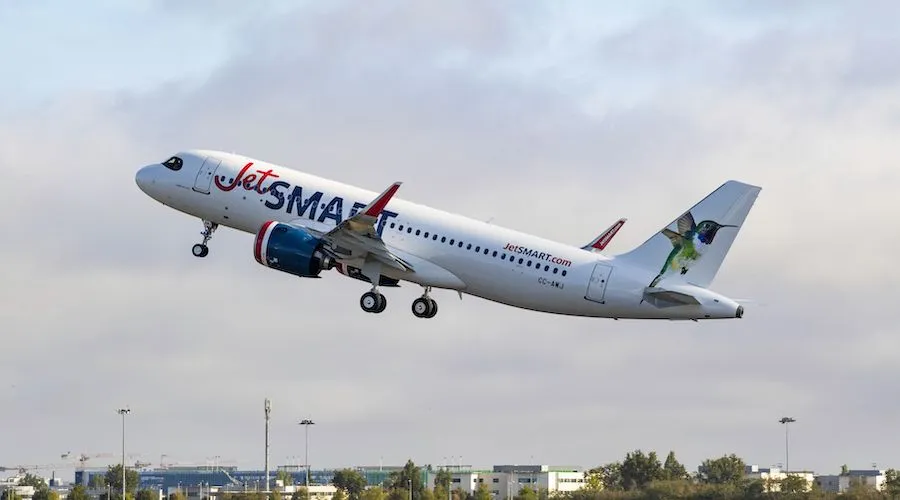 One of the features of JetSMART's services is not needing to pay for everything! Save your money and pay for only those services that you will be using. 
1. Flights, Hotels and Car Bookings
Your family vacation can be planned in a minute with complete ease. From flights to hotels to car rental services, JetSMART includes all of these services to make your travel experience welcoming and tension-free! 
2. Baggage fee
JetSMART charges some fee for the type of baggage you carry. Whether it's hand luggage or baggage, the fee may vary. To keep your costs minimal, the airline offers the benefit of paying online so your carry bag charges are as less as possible!  Oversized luggage (for example- golf bags) is also included and has a separate fee. 
3. Early Boarding 
Hate standing in lines? We get it! And that's why JetSMART has an early boarding option. You can avail of this service while booking your tickets. This way you wouldn't need to stand in a long line and wait for the boarding. 
4. Additional Services
You do not need to pay for any additional services like food or luggage. If you do not want to order food on the plane or if you don't have any luggage then great! 
5. More Seats
JetSMART cares about the convenience of the passengers and therefore has added more seats in the flights to keep the costs per person lower.
---
Famous destination options on JetSMART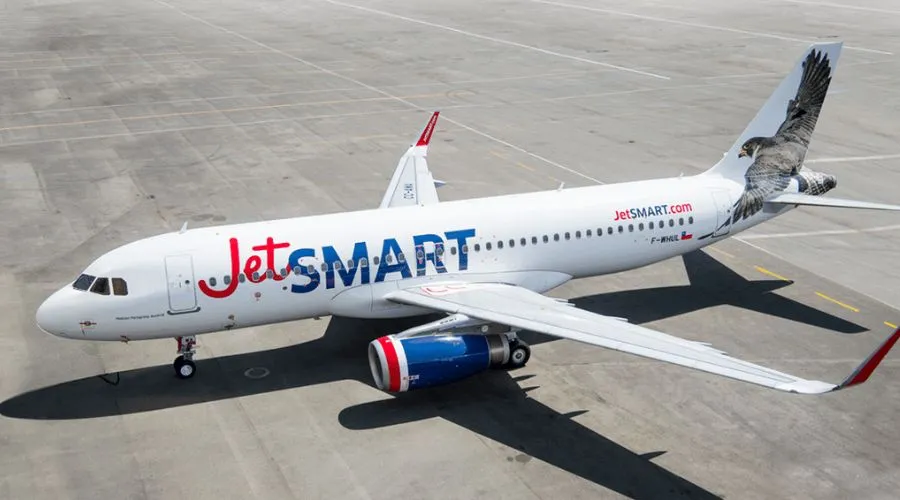 Besides being an efficient and cost-saving airline, JetSMART includes various appealing destinations in its travel catalogue. Some of the most famous options that you can consider for your next family vacation are:  
1. Calama
Calama has splendid valleys to explore! Some places you cannot miss out are- Tatio Geysers and Valley of the Moon. Keep in mind the extreme temperatures of the city before booking your tickets! 
2. Concepción
Concepción is the 2nd largest city in Chile and a gorgeous sight for tourists. The city has a lively culture and nightlife. If you are a big fan of socializing and meeting new people then this is the ultimate destination for you! Concepción also has magnificent museums!  Enjoy a peaceful travelling experience and a cheap flight to Concepción with JetSMART. 
3. La Serena
La Serena is a great sight for its exquisite beaches, churches and architecture. Some sights you have to include in your itinerary are- Totoralillo Beach, Humboldt Penguin National Reserve and La Serena Cathedral! Definitely a go-to for a memorable family vacation. 
4. Punta Arenas 
Punta Arenas is a stunning city to visit. The city has fine murals, incredible architecture and old shipwrecks for history fans to explore! This diverse and breathtaking region is definitely a must-see! 
5. The Capital of Chile- Santiago
One of the most sought locations in Chile, Santiago is a must-visit! It is an ideal place for sports, a rich culture, nightlife and beautiful sights. Activities like horse riding, camping and skiing are there. Gastronomy is popular among tourists and the local population. Museums, parks and markets offer great leisure. Walking tours, bicycle sights and hanging out at the parks and squares are some recreational activities that you can take up in the capital.
---
When is the best time to visit Santiago?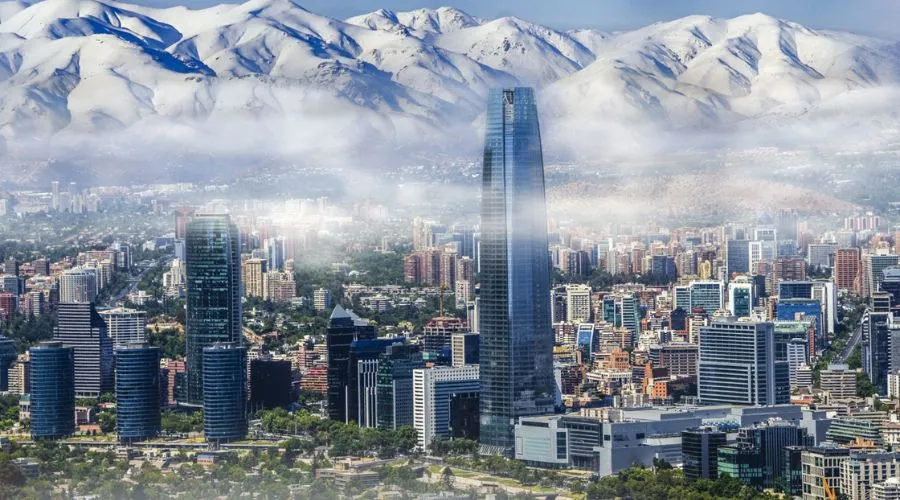 Santiago has a stable climate throughout the year. It is suitable to go anytime you like! Just make sure to carry the right kind of clothing according to the weather. Although summers are considered the best time to visit Santiago.
---
Some famous routes to Santiago on JetSMART 
Concepción to Santiago 

Rio de Janeiro to Santiago

Calama to Santiago

La Serena to Santiago 

Arica to Santiago 
These are just some of the destinations, for the entire list please visit JetSMART's website.
---
Conclusion 
Who knew that travel and bookings were going to be this convenient? Thanks to JetSMART cheap bookings and travel are accessible to everyone! JetSMART is here to ensure that you have a SMART family vacation experience no matter where you go. For more information, visit Trending Cult! 
FAQs