It's that time of the year—when the fashion world takes over the runways, bringing all the glitz and glamour to the forefront. We are talking about Fashion Week, where designers, buyers, celebrities, and all the fashionistas get together to make and celebrate trends. September is going to be quite fashionable, no pun intended. That brings us to one of the Big 4 – the Milan Fashion Week 2023 – known for its high-end fashion and focus on Italian designers. The event is expected to feature the best of everything, from cutting-edge designs to Italian luxury. But there's a lot more to Fashion Week, Milan 2023, than just being on the catwalk. Everything you need to know about this extravagant event will be covered in this blog. Learn more about what it is, where it will happen, and what to anticipate.
What is Milan Fashion Week 2023? 
Scheduled twice a year, Milan Fashion Week showcases the latest collections of the most prominent as well as debuting artists. Milan Fashion Week is an important event for the moda industry since it allows designers to present their work and buyers to place orders for the upcoming season. The event is also a huge tourist draw, with thousands of people attending each year from all over the world.
---
Przeczytaj także: Flirt With Fashion – Styling Guide With These Top 5 Babydoll Dresses
---
When and where is the next Milan Fashion Week 2023 happening? 
Milan Fashion Week Spring/Summer 2023 will take place from Tuesday, September 19 to Monday, September 25, 2023, in Milan, Italy. The performances will take place all around Milan, including its fairgrounds, fashion area, and historic core. Some of the most popular show venues for Milan Fashion Week 2023 include:
Piazza del Duomo: The Duomo is Milan's iconic cathedral and a popular backdrop for fashion shows. 

Palazzo Reale: The Royal Palace is a Baroque palace that has been used for fashion shows for many years. Large-scale performances can be held there because of its elegance and space.

Foro Buonaparte: This fashion district is home to many high-end boutiques and showrooms. It's a great place to spot celebrities and business insiders and check out the newest fashion trends. 

Fiera Milano Rho: This fairground is located outside the city centre and is home to several large-scale fashion shows.
Milan Fashion Week 2023 Tickets 
Tickets for Milan Fashion Week 2023 are not generally available to the public. They are typically only offered to VIPs, powerful clients, and members of the industry. However, there are a few ways to get tickets, such as:
Through a fashion school or a fashion PR agency. Some fashion schools and PR agencies have relationships with designers and can help you get tickets to their shows.

Through a ticket reseller. There are a number of websites and agencies that resell tickets to Milan Fashion Week shows. 

By winning a contest. Some designers and fashion magazines hold contests to give away tickets to their shows.
Milan Fashion Week 2023: Shows and Events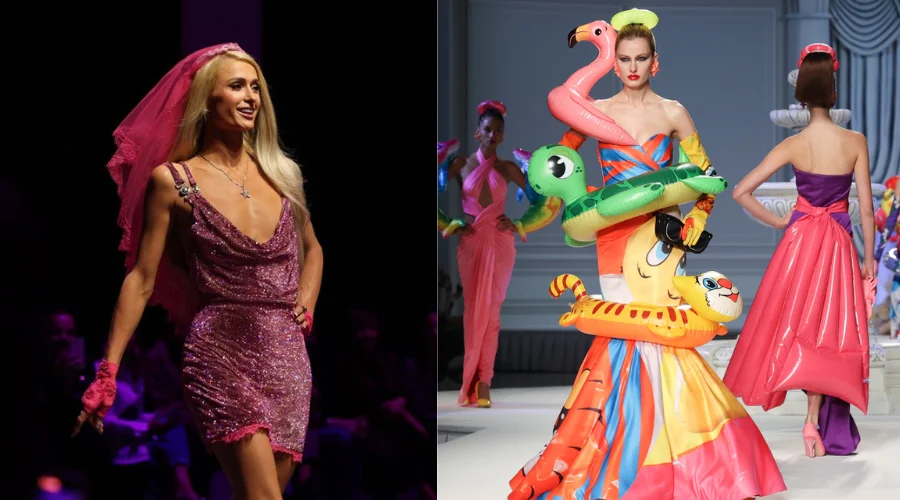 Shows 
Gucci: During Milan Fashion Week, Gucci is one of the most eagerly anticipated shows. The company is renowned for its original designs and use of vibrant hues and patterns.

Prada: Prada is another fashion heavyweight that is always a popular draw at Milan Fashion Week. The company is renowned for its high-quality materials and minimalist designs.

Dolce & Gabbana is another high-end brand renowned for its glitzy creations and use of Italian craftsmanship. Many folks look out for their shows during Milan Fashion Week 2023.

Armani: A prominent Italian fashion house, Armani is renowned for its sophisticated styles and tasteful use of opulence.

Moncler: Known for its fashionable and useful designs, Moncler is a high-end outerwear company.

Versace: Known for its daring designs and use of vivid hues, Versace is a flamboyant Italian fashion business.

Bottega Veneta: This high-end company is renowned for its simple aesthetics and use of intrecciato leather.

Valentino: Italian fashion house Valentino is renowned for its romantic and refined designs.
These are just some of the brands that will have shows during Milan Fashion Week 2023. 
Events 
During Milan Fashion Week 2023, a variety of other activities will be held in addition to the runway shows, including: 
Designers hold press conferences to introduce the media to their newest collections.

Designers present their newest collections to customers and the general public at trunk shows.

Attending parties is a common way for fashion designers and industry insiders to network and celebrate the newest trends.
---
Przeczytaj także: Raise Your Fashion – Find Stylish Suspenders For Women
---
Trends to look out for in Milan Fashion Week 2023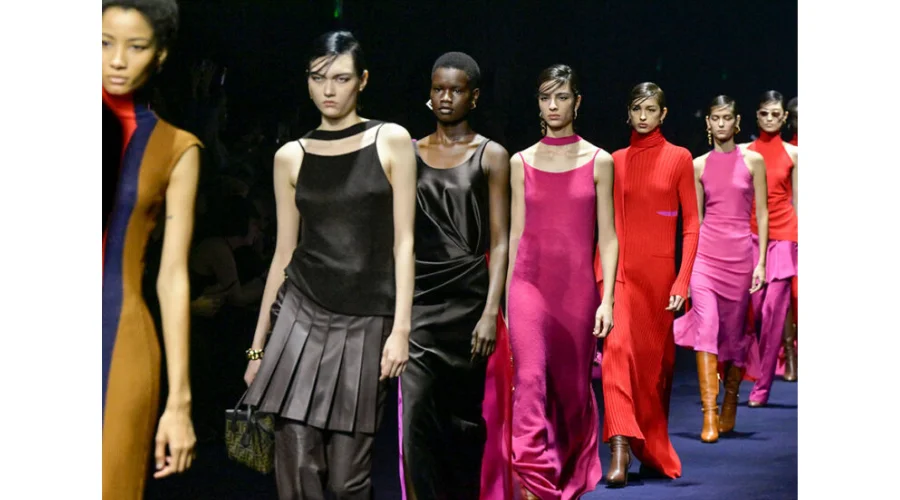 Here are some of the trends that are expected to be popular at Milan Fashion Week 2023:
Sustainability: More and more designers are incorporating sustainable materials and practices into their collections. This includes using recycled fabrics, organic cotton, and vegan leather.

Genderless fashion: As designers traverse the lines between men's and women's apparel, genderless fashion is gaining popularity. Everything from designs to shapes falls under this trend.

Body positivity: There is a growing emphasis on body positivity in fashion as designers celebrate all body types. 

Colorful prints: Bold, colourful prints are expected to be popular next season. This trend is being seen in everything from floral prints to geometric patterns.

90s nostalgia: The 90s are back in fashion, with designers reinterpreting trends from that era. This trend is being seen in the use of grunge-inspired looks, slip dresses, and platform sneakers.
These are just a few trends alongside Milan Fashion Week street style that will be popular at Milan Fashion Week 2023. The actual trends that emerge will depend on the designs of the individual designers, but these trends are a good indication of what to expect.
Wniosek 
There you go! Now you know everything about Milan Fashion Week 2023, one of the year's most glamorous events. Fashion weeks are a great way to bring forth new trends, provide a stage for upcoming designers, and celebrate fashion. Milan Fashion Week 2023 is a wonderful global stage that offers all of this and more. With all the details in this blog regarding tickets, date, venue, schedule, and more, you can enjoy the event to the fullest. For more updates on fashion and fashion events, visit Popularny kult. 
Często zadawane pytania