Accessories play a pivotal role in enhancing a man's personal style and adding an extra touch of sophistication to any outfit. When it comes to finding quality and affordable accessories for men, H&M stands out as a reliable and popular fashion destination. H&M offers a diverse range of accessories that cater to different tastes, occasions, and personal preferences. In this blog, we'll explore the different types of accessories for men that you should have in your wardrobe to elevate your style. Also, check out our top picks of accessories for men from H&M that are both affordable and functional and can bring your fashion game to a whole new level. 
Types of accessories for men available on H&M 
Belts
Belts are essential accessories for men that not only hold up pants but also contribute to the overall aesthetic of an outfit. H&M offers a range of belts for men, including leather, fabric, and woven options. These belts come in various colours, widths, and buckle styles, allowing men to find the perfect belt to complement their attire.
---
Watches
Watches are timeless accessories that blend fashion and functionality. H&M offers an impressive selection of men's watches, ranging from classic analogue designs to contemporary digital timepieces. These watches are crafted with precision and attention to detail, featuring high-quality materials such as stainless steel, leather straps, and durable glass faces.
---
Ties and Pocket Squares
For formal occasions, ties and pocket squares are indispensable accessories for men that add elegance and refinement to a man's ensemble. H&M offers a wide array of ties and pocket squares in various patterns, colours, and materials. From traditional silk ties to modern slim-cut designs, H&M provides options for every taste and occasion.
---
Top accessories for men on H&M that will look good in your collection
1. Reversible bucket hat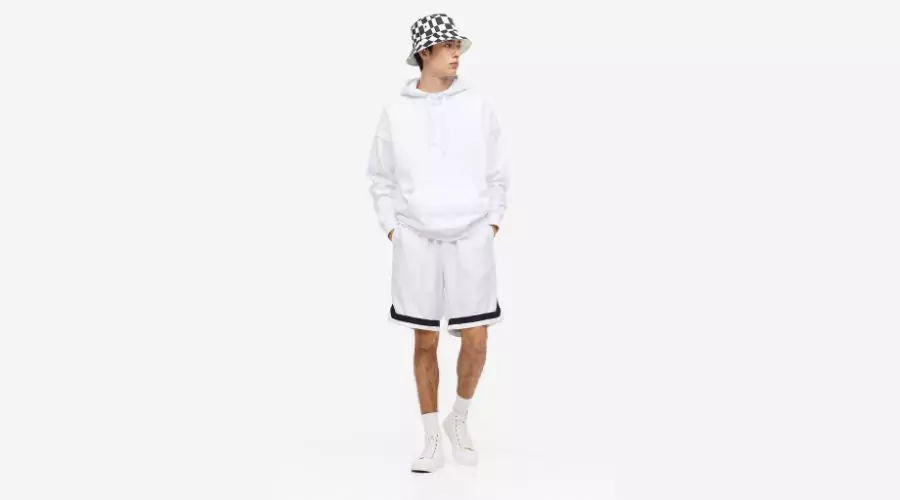 The reversible bucket hat is characterised by its unique design, which consists of a wide brim that slopes downwards, forming a bucket-like shape when worn on the head. It typically offers full coverage for the head and shades the face and neck from the sun. 
The hat is made from lightweight and breathable materials such as cotton, nylon, or polyester, ensuring comfort even during warm weather. One of the key distinguishing features of the reversible bucket hat is its dual-sided design, allowing wearers to switch between two different patterns or colours, effectively providing two hats in one.
---
2. Sports sunglasses
Sports sunglasses are designed with specific features to cater to the needs of athletes. Firstly, they are constructed with lightweight and durable materials, such as polycarbonate or nylon, ensuring they can withstand rigorous activities without causing discomfort. 
Furthermore, sports sunglasses often incorporate wrap-around frames and rubberised nose pads and temple tips to provide a secure fit and prevent slippage during intense movements. Ventilation systems are also common, allowing proper airflow and minimising fogging, especially during high-intensity workouts or when engaging in water-based sports.
---
3. Reflective running waist bag
The reflective material incorporated into the waist bag significantly improves visibility, especially during early morning or evening runs. These men's accessories add safety feature, reduces the risk of accidents and ensures men can focus on their workout without worry.
The storage capacity and organisation options provided by the waist bag allow men to carry their essentials securely without hindering their movement. It eliminates the need for bulky pockets or uncomfortable armbands, allowing for a more enjoyable running experience.
Reflective running waist bags are not limited to running alone. They can be used during various activities such as hiking, cycling, or even travelling. Their lightweight and practical design makes them suitable for multiple purposes.
---
4. Rib-knit hat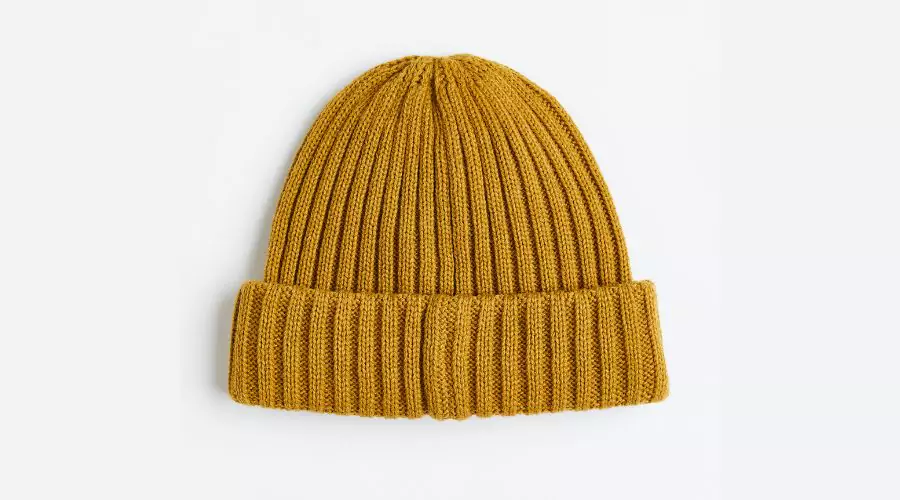 One of the key reasons behind the popularity of rib-knit hats as accessories for men is their remarkable versatility. Whether worn with casual or formal attire, this hat effortlessly adds a touch of style to any outfit. The rib-knit design, characterised by its distinctive vertical ridges, complements a range of fashion styles, from urban streetwear to preppy looks. 
It can be paired with jeans and a T-shirt for a laid-back vibe or worn with a tailored coat for a more refined appearance. This adaptability makes the rib-knit hat a go-to accessory for men, allowing them to effortlessly elevate their ensemble.
Beyond its fashionable appeal, the rib-knit hat also offers practical benefits that make it a beloved accessory for men. Designed to provide warmth and comfort, it is particularly useful during colder seasons or in chilly climates. The tightly woven rib-knit fabric effectively traps body heat, keeping the wearer cosy and protected from the elements.
---
Concluzie
H&M offers an impressive range of accessories for men that encompass style, functionality, and affordability. From belts to watches, ties to pocket squares, hats to bags, H&M provides a comprehensive selection of accessories to complement any outfit and enhance a man's personal style. Whether it's for a formal occasion or a casual day out, H&M ensures that men can find the perfect accessory to complete their look. For more information, visit Trendingcult.
FAQ