You don't need to wait for Halloween to dress as a naughty little nurse! From sexy playsuits to appealing cat suits, Hunkemoller houses a whole lot of desirable collections that can turn your boring nights into passionate ones. So, if you are ready to release your inner vixen, it's time to purchase some flirty finds. And, to make it easier for you to choose, we have curated a list of six bold cat suits that would surely spice up your sex life, so take a look.
6 Cat suits to make your other half blush
1. Private Body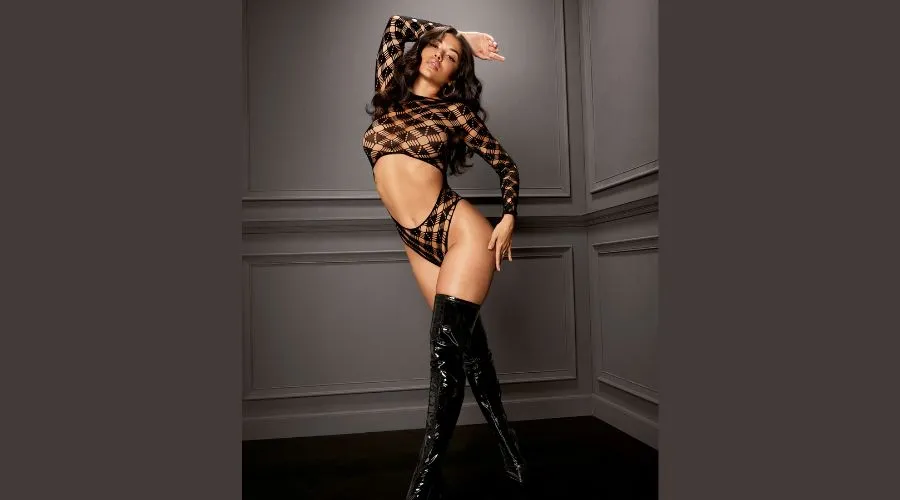 Feeling sexy? What's greater than flaunting your beauty with this Pricate Body- Black Cat Suit? It comes with a perfect neckline to highlight your breasts leaving your partner tongue-tied. The bodysuit has a cut-out detailing design making it more appealing and sensual, and the best part about this cat suit is it's fully transparent. So, if you want a passionate night, this fit will undoubtedly serve its purpose.
The hosiery item is made from a mixture of polyamide and elastane, so you wouldn't feel any discomfort when wearing it. Instead, it will be softer and more delicate on your skin. So, adding this article to your private collection would be a great step as it only costs €7. Also, you can order this Private Bodysuit in varied sizes from S-3XL.
2. Lace Open Crotch Playsuit
It's time to take things up a notch with this sexy Lace Open Crotch Playsuit-Black which when worn the open crotch wouldn't go unnoticed. The full-sleeved lace and mesh cat suit that goes up to your thighs is a surprising addition to your private collection. The cut-out details on the back only make it more slinker than ever, and will surely do the trick.
So, take a dip into your dark suit and purchase this cat suit made primarily of polyamide to give you texture and stretchiness. You can even pair the playsuit with a black silky coverup for the big reveal later on. The article is available in various sizes ranging from S-3XL, and it only costs €12.50. Hence, to add spice to your life, this open-crotch playsuit will work like a charm.
3. Private Heart Playsuit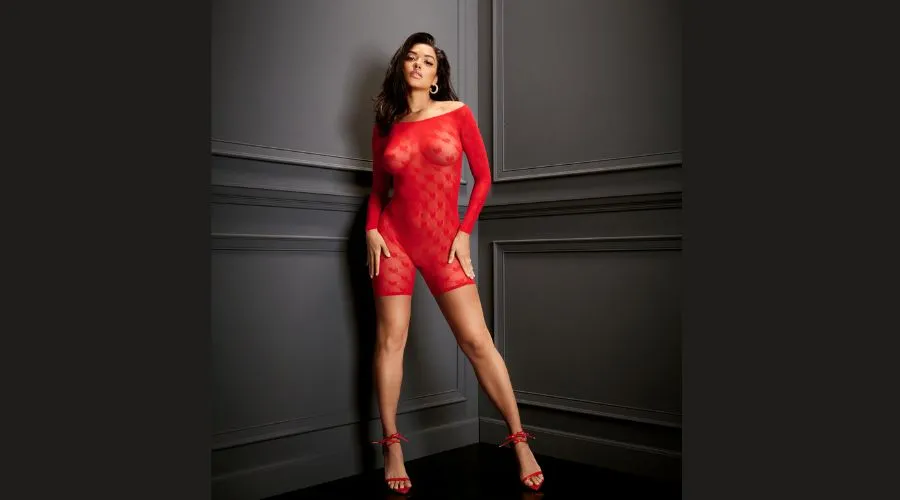 There's something about colour red that brings out a spellbinding feeling especially when you choose to wear a cat suit like this Private Heart Playsuit-Red from Hunkemoller's Part of the Private Collection. With heart embroidered all over the semi-transparent fabric, it gives the fit both a romantic and sizzling hot feeling.
The long sleeves and shorts made of a polyamide and elastane fabric mixture provide the perfect comfort and flexibility to your body. All you need to do is add that smokey eye with dark red lipstick, for a bewitching look and you're ready to endeavour. You can purchase this playsuit in various sizes ranging between S-3XL, and it only costs €10, making it quite a worthy and sexy find.
4. Private Strappy Bodysuit
Whether it's time for trick and treat or you're in the mood for something spicy, this Private Strappy Bodysuit-Red will surely serve you well. As the name suggests, the cat suit has numerous strappy cutout details, giving it an alluring outlook. Even the back sits amazingly well when worn and gives sexy hot coverage.
The article is made from fitting materials like polyamide and elastane that hugs your body perfectly giving your curves a smooth and comfortable shape. So, showcase yourself with confidence and seductiveness in this bodysuit that you can order in various sizes ranging from S-XL, and it only costs €10.
5. Private Catsuit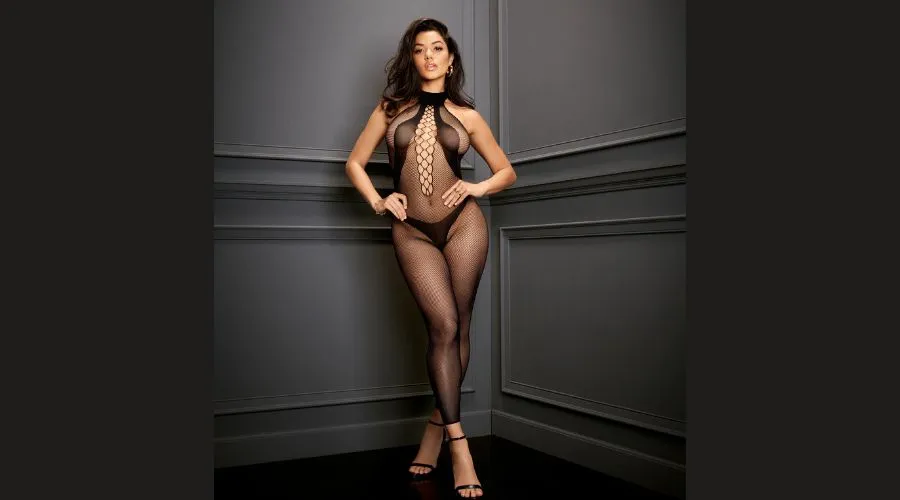 Be bold and sexy with this smoking-hot Private Catsuit-Black that features graphic design. The bodysuit surely covers from high neck to ankles but is entirely made with lace and hosiery material along with an open front with strappy details. It undoubtedly would be an amazing fit in your private collection for obscuring maximum pleasure.
You can simply add cat ears, and paint some whiskers to complete your cat suit and look pull off a super hot outlook. The article is made from polyamide which provides much comfortness and stretchiness to the material that works well in your favour. So, order this sexy cat suit right away from Hunkemoller's website costing only €10, and is available in various sizes from S-3XL.
6. Private Two Piece Set
If you don't want an overall cat suit, this Private Two Piece Set-Black works wonders too. The shoulder cut-out detailing and the high-waisted bottoms are all made from lace and hosiery making it a fierce bodysuit that you can also pair with stockings or leggings for further enhancing it.
This polyamide black cat suit not only gives you much confidence for a seductive look but also is very comfortable and stretchy so as to not provide any discomfort or harm to your skin. So, if you are feeling sexy, purchasing this two-piece set that comes in various sizes from S-3XL, and only costs €12.50, would be an amazing find.
---
Conclusion
From sizzling hot red playsuits to seductive black cat suits for women, Hunkemoller offers a variety of sexy lingerie that can help turn your boring life into a fierce one and doesn't even cost that much. So, take a look at the amazing private collection of the brand and have yourself a pleasurable night. For more such information, visit Trending Cult.
FAQs