Sky and EE are market leaders in customer service, and their internet services are competitively priced. However, Sky has an edge in terms of dependability. Similar Sky solutions are more expensive than EE broadband but provide better user experience and customer service. Home phone lines are provided as standard for Sky broadband users, while EE customers must pay extra for them, and EE total fibre subscribers are not permitted to have any phone lines. Sky broadband vs EE broadband costs is relatively comparable, with just a few variances likely to influence most consumers' choices. Choosing between these two is challenging, with Sky barely winning out because of their extensive TV and home phone line. While EE began as a mobile network and Sky as a satellite TV company, both businesses now offer home broadband. The sky began as a satellite TV service. 
Both utilise the Openreach network in the UK and provide both fibre and ultrafast fibre speeds. Sky broadband has been available to UK households since its introduction in 2006, whereas EE recently entered the home broadband market after acquiring Orange and its internet services in 2012. How can we pick between Sky and EE now that EE is a part of the BT Group and is one of the UK's top broadband providers?
The List Of Multiple Stages To Sky Broadband Vs EE Broadband:
There are multiple stages to ponder when we compare sky broadband vs ee broadband. 
Broadband Speed
Deals and Packages
Customer Services
Router and Technology 
1. Broadband Speed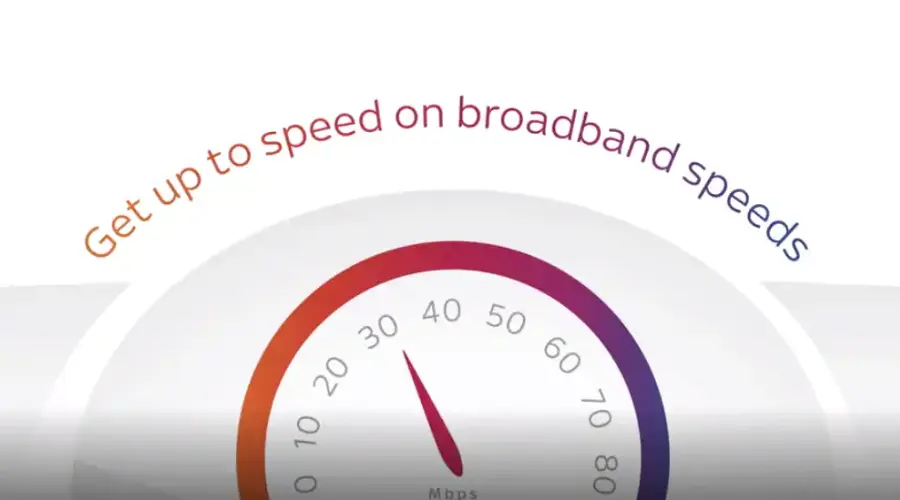 When we compare sky broadband vs ee broadband, despite using the same Openreach network, Sky and EE have slightly different average speeds. Sky and EE both provide download speeds of 11 Mbps for basic broadband. Both Sky and EE provide average speeds of 36Mbps for entry-level fibre. EE edges out Sky with faster fibre speeds, providing 67Mbps versus Sky's 59Mbps. Sky provides 145 Mbps and 500 Mbps of ultrafast connections, while EE offers 100 Mbps, 500 Mbps, and 900 Mbps. With a quick download speed, all your devices will be able to connect to your wifi without any issues as you enjoy downloading and streaming TV episodes, movies, and video games. However, upload speeds are equally crucial for sending emails, uploading images, and saving files online. 
Sky's and EE's 10Mbps subscriptions will give you upload speeds of 1Mbps, while both 36Mbps fibre options will provide you with upload rates of 10Mbps. EE's 19.5Mbps surpass Sky's 18Mbps on the fastest fibre plans. The ultrafast packages with 100Mbps or more download speeds are the most excellent option for anyone with the fastest upload speed. Sky's 500Mbps bundles come with a 60Mbps upload speed, while EE's highest rate of 900Mbps comes with an upload speed of 110Mbps—far more than the ordinary customer will ever require. Regarding speed, EE defeats Sky by providing a top download speed of 900Mbps as opposed to Sky's 500Mbps. When it comes to ultrafast speeds, you won't be able to tell much of a difference in daily tasks. Anyone who frequently streams live may find that EE provides faster upload rates than Sky.
---
Also Read: Explore The Best Sky Ultimate Tv Add On
---
2. Deals and Packages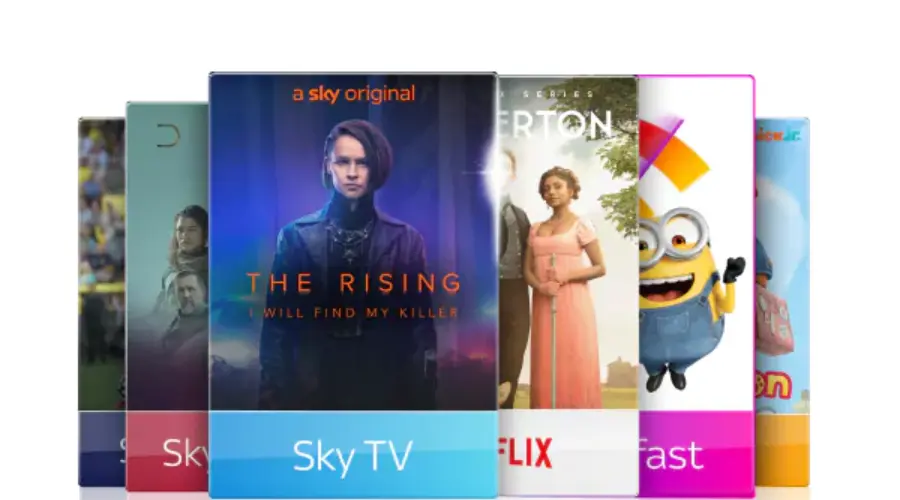 Know the deals and packages while browsing sky broadband vs ee broadband articles. Sky offers five distinct broadband speeds which are better than their competitors. The vast majority of broadband providers use the Openreach network, where they both operate. Even though you can add a call package if you use your landline, EE regular internet and fibre broadband packages up to 67Mbps come with a landline and pay-as-you-go calls as standard. Since ultrafast (total fibre) boxes do not use copper telephone wires, they do not have a landline as usual. However, if you choose, you can elect to have a digital phone line built.
All of EE's broadband plans include 18-month commitments. Sky, in contrast, provides consumers in full-fibre locations with five broadband packages and a top speed of 500Mbps.
Like EE, its regular internet and fibre packages include a phone line, pay-as-you-go calling, and the opportunity to add a calling box. Its 500Mbps and 145Mbps ultrafast packages do not include a working phone connection by default, but if you require one, you can select to have a digital line instead. Additionally, all Sky broadband plans have an 18-month contract. 
---
3. Consumer assistance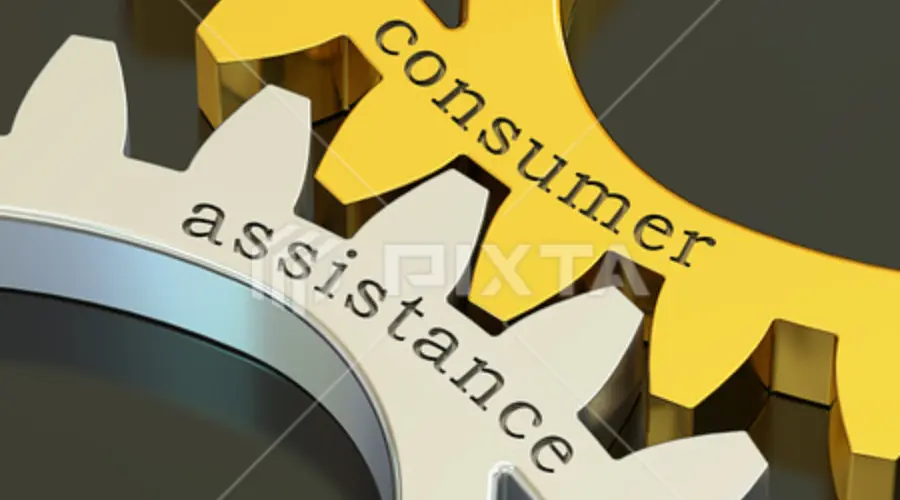 SKY broadband is known for its exceptional consumer assistance compared to EE broadband. Customers have reported that the support team at SKY is highly knowledgeable and provides prompt and effective solutions to any issues they face. The call centre staff is courteous and patient, ensuring that the customer's concerns are addressed to their satisfaction. In addition, SKY offers various self-help resources such as online tutorials, FAQs and forums, allowing customers to resolve common issues independently. On the other hand, EE broadband's customer support has received mixed reviews with some customers reporting long wait times and unhelpful staff.
In comparison to EE and the industry average of 50%, Sky performs better in handling complaints, with 54% of customers satisfied with how problems were resolved. While EE offers customer service through its contact centres at 0800 079 8586 between 8 a.m. and 9 p.m. on weekdays and 8 a.m. and 8 p.m. on weekends, it does not offer live chat for broadband. There is an EE customer forum where you can discuss problems, discover whether others have them, and get support. Sky actively encourages users to consult its selection of online instructions rather than calling with a problem.
---
Also Read: Watch Out For The Best Sky Mobile Deals in The Year 2023
---
4. Router and tools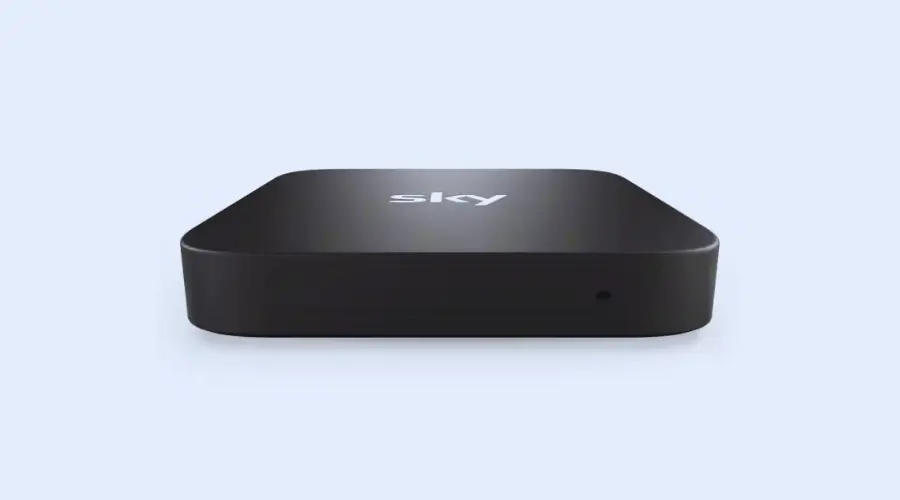 Depending on the bundle you select, SKY offers a variety of technologies. The EE Bright Box, which offers remote assistance, has four ethernet connections, and a built-in dual-band antenna, is provided to users of standard broadband. With EE's Smart Hub, users with fibre broadband have improved technology. It has four ethernet ports, dual wifi bands, seven built-in antennas, and the option to control when specific devices can use it. Sky, however, provides an identical router to every user. All of Sky's broadband plans, whether they include fibre optics or not, have the Sky Broadband Hub. Upgrading is made more straightforward as a result. Eight antennas, four-gigabit ethernet ports, and the Sky Broadband Hub allow you to connect up to 64 devices simultaneously. 
Customers of the same provider of broadband don't appreciate being treated differently from one another. Therefore, when sky broadband vs ee broadband, Sky prevails in this round because, unlike EE, which keeps its best router for fibre users, Sky Broadband Hub always gives you access to its most recent technology.
---
Conclusion
You should be able to make an informed decision between sky broadband vs ee broadband after reading the article that was compiled for you by TrendingCult and found above. In addition, if you want to find out more about the differences between sky broadband vs ee broadband, you may go to the official website for Sky.
FAQ's