Turkish Airlines is the national aircraft carrier of Turkey. The airline company flies to over 290 destinations worldwide with 334 aircraft. They are a part of the Star Alliance Group and are based at Ataturk Airport in Istanbul. Turkish Airlines won the Skytrax Award for Best Airline in Europe in 2016.
Skyscanner is a search engine that aids you in making travel plans and allows you to compare rates across the Internet and help in deciding the best plan. The platform helps you find the best deals and book flight tickets at affordable rates. In addition to other airlines on the platform, you will find Turkish Airlines flights at affordable rates.
.
Why should you use Skyscanner to Book Turkish Airlines?
Skyscanner compares all the rates from more than 1200 airline firms and travel agencies to help you find the best and the most affordable deals. There is no hidden rate. Only the lowest rates and best deals are shown to you. The platform rates every airline company and travel agency based on the services you get and erases those who do not do the correct thing for travellers.
According to Skyscanner data, March is the cheapest month to fly with Turkish Airlines. Since the platform compares fares from airline companies, in the case of Turkish Airlines, they compare the fares from other travel websites and Turkish airlines flights from the official portal of Turkey's national carrier.
You can check in at the airport counter of Turkish Airlines, at a self-service kiosk or through the Turkish airlines check-in option online. You should check in one hour before the take-off time. The seats in the middle are the cheapest on Turkish Airlines. Passengers travelling in business class can select a seat for free. Passengers wanting to travel in economy class can pre-book their seats free or pay additional charges for exit row seats with extra legroom. In 2016, Turkish Airlines was the most punctual airline.
A few good reasons to use Skyscanner to book Turkish Airlines flights are:
1. Convenience
In today's busy world, most people do not have the time to go to a travel agency and discuss flights with travel agents. You can avoid traffic, travel expenses, and efforts of reaching a travel agency and book Turkish Airlines flight tickets from your home and office. You can even book flights at midnight or dawn.
---
2. Compares Prices from Other Portals
Skyscanner compares fares from other travel-related websites and airline companies and brings the best deal appropriate for you. The platform accumulates information from other websites online and assembles the details in one place for you. Therefore, you do not have to visit multiple travel agency or airline company websites to find a good deal.
---
3. Money-Saver Option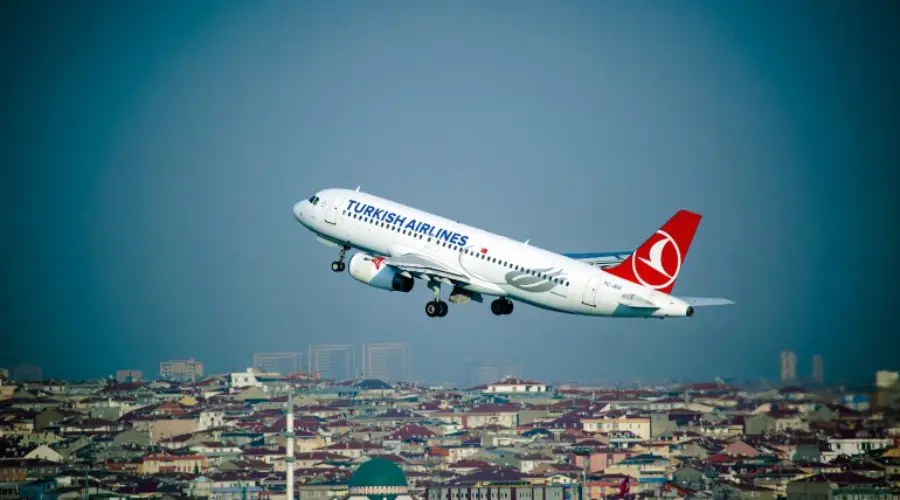 Booking flight tickets at reasonable rates is everyone's dream. With the help of Skyscanner, you can book cheap flight tickets. Skyscanner correlates information from several travel websites and airline companies to bring you the best deals and cheapest fares.
Also read : Know Everything About British Airways Baggage Allowance
---
4. Free and Legitimate
The platform is unbiased, and you do not have to pay additional charges for booking flights. When you choose a flight on the platform, either the travel agency or the airline company does the payment procedure. Skyscanner does not have any access to the booking details and the personal information that you enter to book your flight because the bookings you make are directly done by the establishment to you and will be transferred. Therefore, the money you pay directly goes to the travel agency or airline company, not Skyscanner. The platform can only help you get cheap flight tickets at affordable rates.
View Offers from Numerous Travel Websites
On the platform, you can see offers from numerous travel websites, which are graded based on the best rate they offer and their authenticity. Therefore, you can trust them to give you the best available fares, which lets you know the best-rated travel website.
Also read : Mark your Winter Holidays to Disneyland Paris for a Fun Filled Vacation
Offers Tools for Free to Hack Flight Rates
The platform offers users multiple tools for free to hack flight rates, which are competent and user-friendly. The everywhere feature of Skyscanner gives you an ideal shot of motivation when you want to travel but do not know where you can travel. You need to type everywhere in the box provided for entering the destination, and the platform will motivate you by showing all the accessible options.
The Cheapest Month feature of Skyscanner will show you a date when the fares of flight tickets are the cheapest. Rather than entering certain dates, you must enter your desired departure time and arrival points and choose the Cheapest Month option. When you select the Search Flights option, you can either see the rates of flights for the whole month in a calendar format or Chart format.
---
Conclusion
Skyscanner is a remarkable platform for booking flights. You can use Turkish airlines contact details to book flight tickets. It is a reliable platform for booking flights. The platform does not enable firms to make any payment for better rankings. You can use Skyscanner whenever you look for the best, quickest, and most reasonable fares for booking flights.
It is impossible to save flights or effortlessly share a few details with other travellers, but you can effortlessly subscribe for price alerts. Seeing the useful features of the platform and multiple flights at reasonable rates, Skyscanner should be at the top of everyone's list when booking flights. For more information visit the official website of Trendingcult.
FAQ's