Bali, also known as the Island of Gods, is a tropical paradise that offers an unparalleled experience to its visitors. With its stunning beaches, lush green forests, and unique culture, Bali attracts millions of tourists every year. However, choosing the best time to visit Bali can be tricky since the island has two distinct seasons – the dry season and the wet season.
In this post, we will explore the best time to visit Bali based on various factors such as weather conditions, crowd levels, and cultural events. Whether you're planning a honeymoon or a vacation in Bali, you're sure to have a great time.
---
---
Best time to visit Bali: Average Monthly Temperatures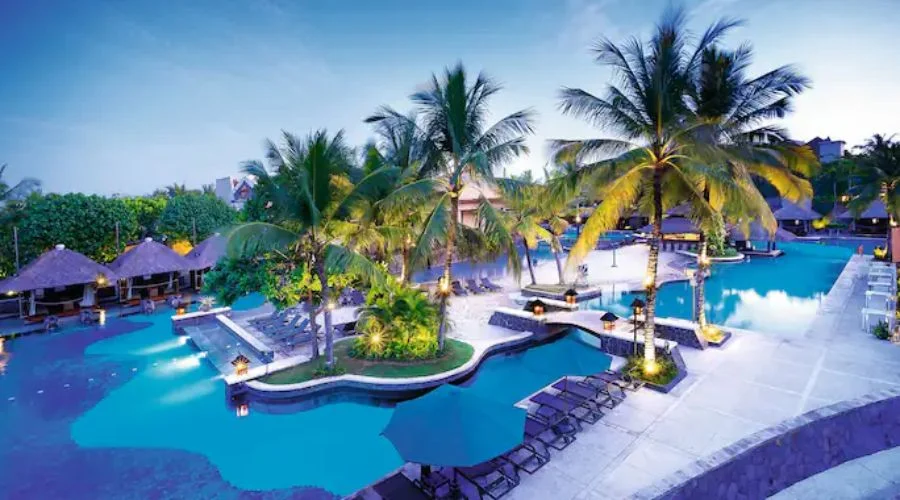 Bali attracts visitors worldwide. Before your trip, you must know the best time of year to visit Bali! The average monthly temperature in Bali ranges from 26°C to 29°C throughout the year. However, there are slight variations between the dry and wet seasons. During the dry season (April-September), temperatures tend to be slightly higher and more consistent, with an average temperature of around 27°C. While during the wet season (October-March), temperatures can drop down to around 25°C due to occasional rain showers and cloudy skies.
---
1. Why is January considered the best month to visit Bali? 
According to data collected by World Weather Online, January is considered one of Bali's coldest months, with an average temperature of 27°C, while August is generally considered one of its hottest months, with an average temperature hovering around 28°C. These mild fluctuations in temperature make Bali a great destination for travelers who want to escape harsh winters or scorching summers.
---
2. Why should one consider humidity levels before planning a trip to Bali? 
It's important to note that humidity levels also significantly affect how comfortable it feels outside on any given day. Humidity levels can range anywhere from 60% -90%, which can make even moderate temperatures feel much hotter than they actually are.
Bali's warm climate makes it ideal for outdoor activities such as surfing, hiking, or simply lounging at one of its many stunning beaches. Visitors should pack light clothing made from breathable fabrics and be prepared for sudden changes in weather conditions during their stay on this beautiful island.
---
Best time to visit Bali: Sunshine and rainfall in Bali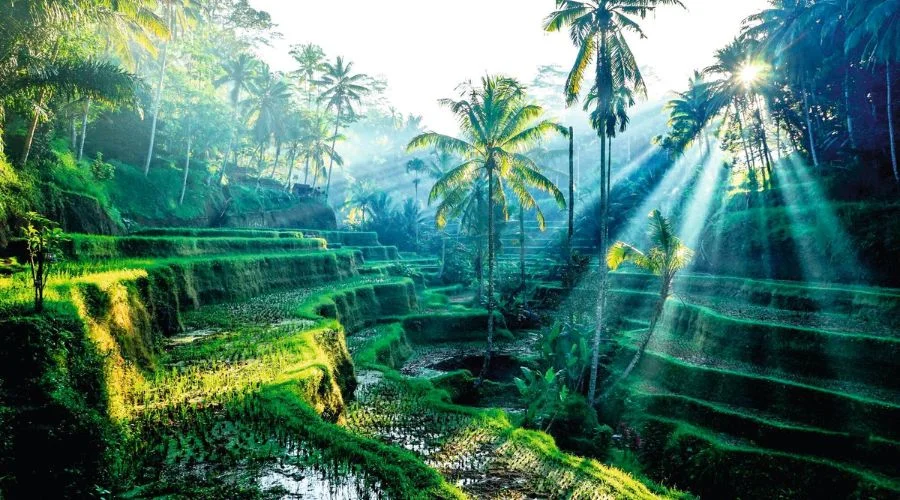 If you are looking for the best time to visit Bali, know that it is a tropical paradise with warm weather and ample sunshine. The island experiences an average of 12 hours of sunlight per day throughout the year, making it perfect for outdoor activities like surfing, hiking, and sunbathing. The dry season in Bali runs from May to September, which sees little rainfall and high temperatures ranging from 26°C to 30°C. Which is the Bali best month to visit weather-wise However, during the wet season that spans from October to April, visitors can expect heavy downpours that often last for several hours each day. Despite this fact, Bali's rainforests are lush green due to the abundant rainfall received annually – averaging between 2-3 meters depending on location within the island.
---
1. Why should one consider the temperature in Bali Before Planning the trip?
The rainy season in Bali also brings cooler temperatures compared to those experienced during the dry months; therefore, tourists should pack accordingly when visiting during this period. It is important to note that despite occasional downpours here and there, especially towards November and December (the peak of wet seasons), tourism does not wane as people still visit attractions such as Ubud Monkey Forest or Tegalalang Rice Terraces which remain open all year round. All the above details make it obvious that This is the best time to visit Bali. 
In conclusion, while Sunshine may be one of Bali's most significant selling points attracting many tourists every year seeking its warmth, don't let fears about unpredictable rainfall deter you from experiencing all this beautiful destination has to offer and the best time to go Bali
---
Best time to be on the beach in Bali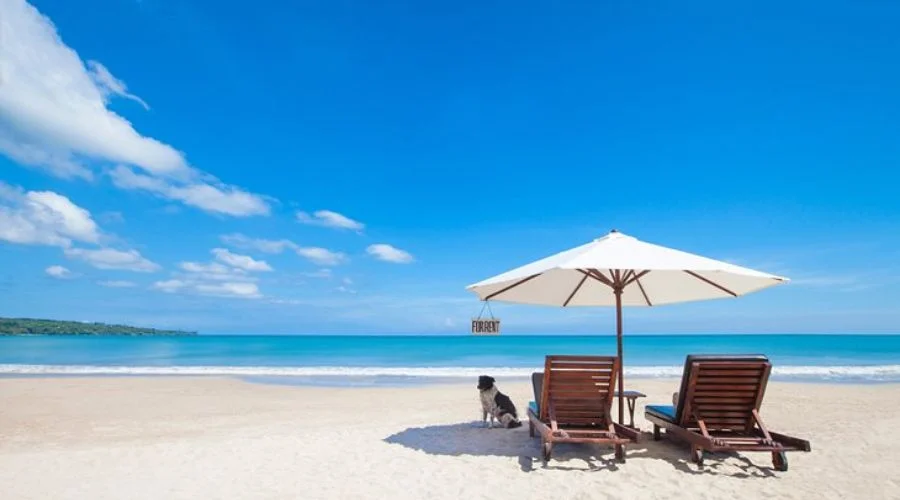 The best time to visit Bali weather-wise is during the dry season, which runs from April to September. During this period, the weather is sunny and warm with low humidity levels, making it perfect for sunbathing and swimming. In contrast, the wet season (October to March) brings heavy rainfall and high humidity levels that can make beach activities uncomfortable or even impossible. Additionally, during peak tourist seasons like July and August, beaches tend to get crowded quickly due to an influx of visitors. Therefore, visiting Bali's beaches during off-peak periods such as May or June may provide a more tranquil experience while still enjoying optimal weather conditions. Overall, timing your visit according to Bali's climate patterns can significantly enhance your beach experience by ensuring comfortable temperatures and fewer crowds.
---
Conclusion
In conclusion, Bali is a year-round destination with something to offer to every traveler. While the best time to visit Bali depends on your preferences and interests, we hope this guide has given you a clear idea of what each season has to offer. Whether you want to soak up the sun on pristine beaches or explore cultural landmarks and festivals, Bali promises an unforgettable experience at any time of the year. Keep in mind that weather patterns can be unpredictable, so it's always a good idea to pack for all possibilities. With its enchanting landscapes, rich culture, and warm hospitality, Bali is truly a paradise worth visiting whenever you get the chance! Explore more on the best time to visit Bali on Trendingcult and also check Tui for more details.
---
FAQ's