Moulin Rouge is a famous cabaret and music hall where you get a chance to experience the nightlife of Paris. It is well-known for its iconic can-can dance performances, extravagant costumes, and lively atmosphere.

However, if you plan to spend your evening visiting Moulin Rouge, you must purchase tickets in advance to guarantee your spot at one of the best shows.
You can also purchase tickets in advance from GetYourGuide. The website provides you with the best deals and offers on tickets for Moulin Rouge and helps you book tickets for the monument in just a few clicks. 
All you need to know about Moulin Rouge
1. Moulin Rouge Highlights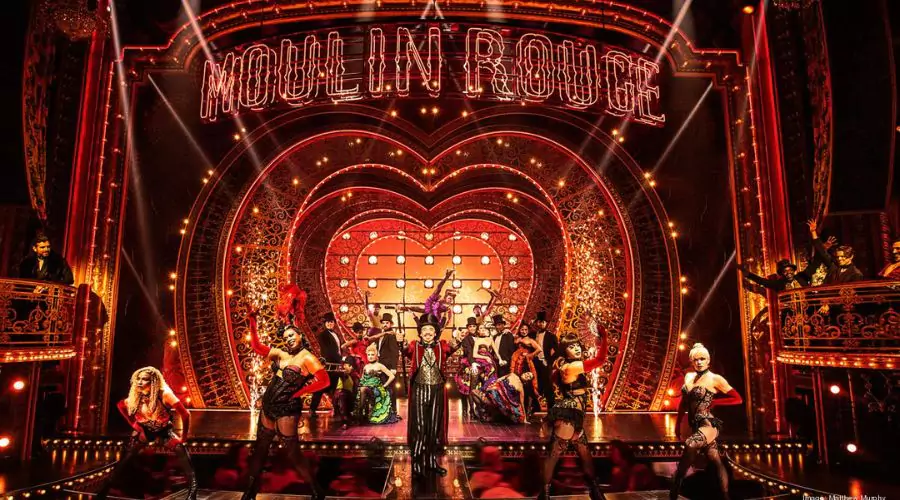 With tickets for Moulin Rouge, you get a chance to witness the amazing performance of 'Féerie.' It is one of the world's most famous cabarets, choreographed by Bill Goodson and created by Doris Haug and Ruggero Angeletti. You get two hours to get amazed by the cabaret and music hall entertainment with dance scenes and surprise acts. 
After the show, you can have a pleasant dining experience with exotic French cuisine at the entertainment complex. You also get vegetarian and vegan options. So, what are you thinking? Book your tickets to Moulin Rouge right away and have an amazing time with your friends and family.
---
2. Moulin Rouge – Tickets Overview 
If you are planning to buy tickets for Moulin Rouge, you get plenty of options to choose from based on your preferences and budget. The most common ticket option is the 'Show Only'. In this type of ticket, you get entry to the show with a half bottle of champagne and a chance to see the famous can-can dances. 
If you are someone looking for a more luxurious experience, you can buy 'The Dinner and Show' tickets. What's exciting about this ticket? Well, you get a full meal before the performance,  with a choice of wine and gourmet dishes. You will receive a prime seat along with a bottle of champagne to enjoy the performance. 
Then you also have the option to buy a 'VIP' ticket to get a truly unforgettable experience. With this option, you get a private table in a secluded section of the theater, a gourmet meal, wine, and a backstage tour of the Moulin Rouge after the show.
Whatever option you choose, you will definitely have a memorable experience at the Moulin Rouge. You will get to witness high-energy performances, dazzling costumes, and a variety of good food and champagne. Just be sure to book your tickets in advance, as shows tend to sell out quickly, especially during peak tourist seasons.
---
3. Show Timings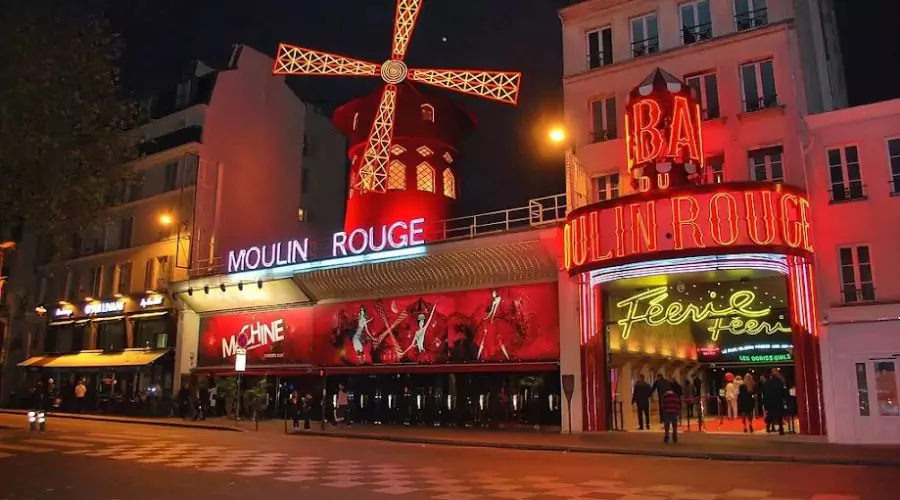 There are usually two show timings if you are planning to buy tickets for Moulin Rouge:
9:00 PM – 11:00 PM

11:00 PM – 1:00 AM




---
4. What else to expect? 
If you have bought tickets for Moulin Rouge or planning to do so, you need to keep a few things in mind to have a perfect experience:
If you have booked a ticket for Moulin Rouge, you must arrive 30 mins before the scheduled time. Then you will be taken to the show.

At the venue, you can check

a

dance troupe playing

, showcasing 1,000 costumes made of rhinestones, feathers, and sequins created by Corrado Collabucci.

You will get to witness the most famous cabaret performance at the Moulin Rouge show 'Féerie'.

You can also check out Gaetano Castelli's set designs. Also, music by Pierre Porte is played at the event, produced by 80 musicians and 60 choral singers.

Enjoy French cuisine

in a stunning 850-seat Belle Epoque setting.




---
5. How to reach?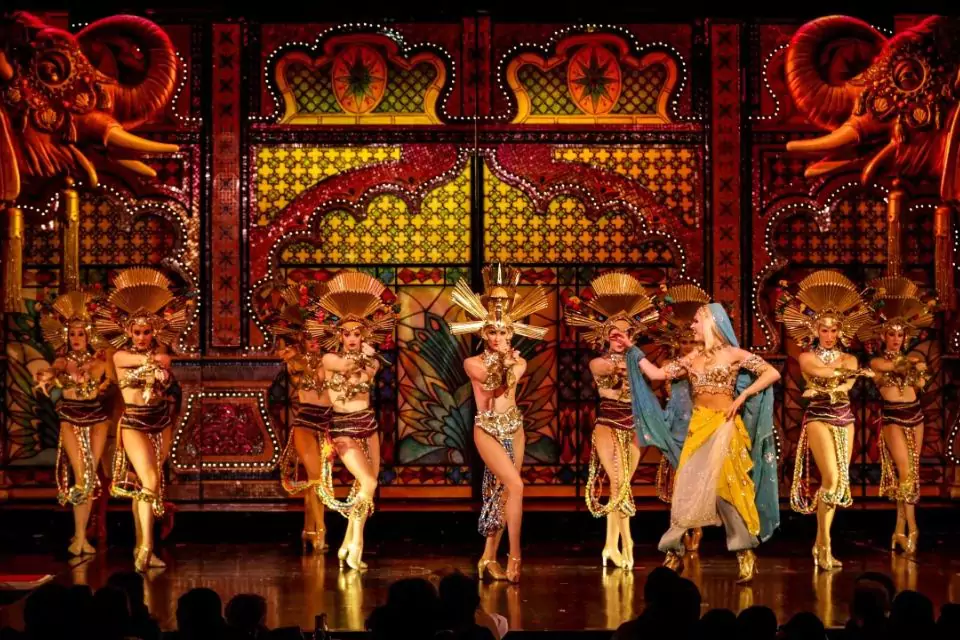 If you have booked your tickets for Moulin Rouge and want to know how you can reach there, here are a few ways: 
By Metro –

The metro station Blanche

on line 2 is the closest one to the Moulin Rouge address. You can get off at the station Place de Clichy. It is 450 meters away from the location, which means a 6 mins walk. 

By Car –

From the city center drive to 82 Boulevard de Clichy, directly to the location in about 35 minutes, covering 18 km.

By Bus – B

us no. 30 and 54 are available that will drop you to the nearest stop Blanche station. From there walk for 90 meters to reach the location in around a minute.




---
Conclusion 
So if you are planning to buy tickets for Moulin Rouge, now is the time. If you want to book advance tickets for the Moulin Rouge, you can visit the official website of GetYourGuide. Visit the website and check out the deals and offers. For more information, you can visit the official website of Trendingcult. 
FAQ's