In recent years, there has been a welcoming return in the popularity of chunky trainers for women. They're versatile, stylish, and simple to wear, making them a favorite choice among women. They are adaptable enough to be worn formally as well as casually, making them great for any occasion. A good spot to begin your search for a pair of chunky sneakers is NA-KD. They have a large variety of women's chunky shoes in varied colors and designs. This blog will serve as a detailed guide to finding and styling chunky sneakers for women under a budget. 
What are chunky sneakers, and where do you shop for them?
Women's chunky sneakers are a modern and functional shoe choice. The sole of a pair of chunky sneakers for women is often thick and oversized. Choose between suede or leather as the preferred material and between high-top and low-top shoe styles. 
They're a fantastic option because you can dress them up or down for any occasion. With so many choices from NA-KD, you may find the ideal pair of chunky shoes for your wardrobe. Here are a few reasons why you should buy chunky sneakers for women from NA-KD:
Wide selection: You can get the perfect pair of chunky shoes to suit your style from the many options available at NA-KD.

Superb quality: High-quality materials and expert craftsmanship go into making each pair of NA-KD shoes.

Affordable prices: You can buy a nice and comfy pair of NA-KD sneakers without breaking the bank because of their low costs.
Top chunky sneakers for women available on NA-KD
1. Chunky contrast detail trainers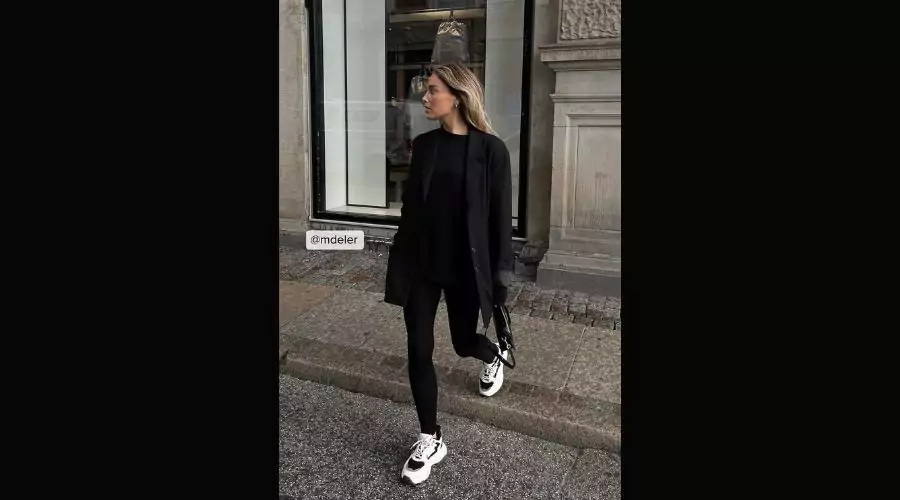 The Chunky contrast detail trainers are here to satisfy the needs of fashion-conscious individuals without sacrificing practicality. These brightly colored sneakers will spice up any laid-back outfit. They're ideal for fashion-forward folks due to their hefty sole that adds height and fashionable contrast detailing. Whether you pair these trainers with your favorite jeans, a chic outfit, or casual athleisure wear, you can make a statement with every stride you take.
Styling tip: Wear these colorful trainers with all-black or all-white outfits to make them stand out even more. A pair of black pants and a white T-shirt would be a classic and stylish combination.
---
2. Spiky profile chunky trainers
These white, spiky profile chunky trainers will draw attention everywhere you go. The hefty soles and edgy spiky design of these trainers will elevate your look to the next level. They're perfect for the person who wants to make a statement. They are not only fashionable but also really accommodating. Their classic white hue makes them a closet staple that can be worn with anything from workwear to weekend wear to streetwear.
Styling tip: These chunky white sneakers with a spiky design are a striking fashion choice. Try them on with some distressed denim, a graphic tee, and a bomber jacket for a cool take on the urban trend.
---
3. Rubberized chunky trainers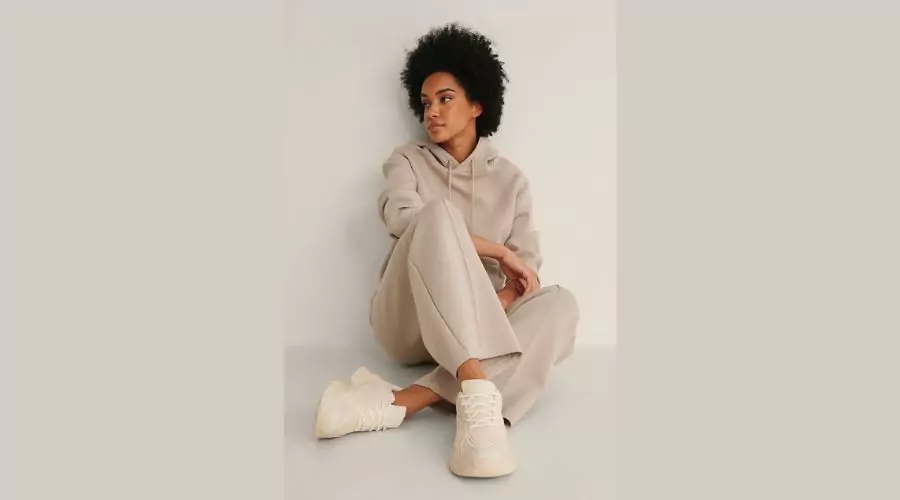 Rubberized chunky trainers in an on-trend off-white color are a great way to upgrade your sneaker collection. The thick sole of these sneakers is an element of both style and comfort. The rubberized coating gives your outfit a cool, urban look. These trainers are ideal for hitting the streets of the city or the treadmill at the gym. Their off-white hue will go with anything in your closet and give you a sophisticated yet sporty air.
Styling tip: The rubberized off-white finish of these trainers is a stylish nod to modernity. Pair them with an oversized sweater and some leggings for a chic and relaxed look.
---
How to style chunky sneakers for women?
You can dress up a pair of chunky sneakers for women or wear them casually. To look casual, pair them with some leggings or a dress. By pairing them with a skirt or a pair of formal trousers, you may also dress them up. 
Here are a few tips for styling chunky sneakers for women:
Find some chunky sneakers that fit your fashion sense. You can find a pair of chunky shoes that you adore among the many diverse designs available on NA-KD.

Wearing tights with your clunky sneakers is a great way to achieve a proportional balance. High-top chunky sneakers, for instance, should be worn with thin jeans or a form-fitting outfit.

Contrasting textures and patterns can look great together. You can't go wrong with pairing your chunky shoes with denim, leather, or even lace.
It's essential to strike a balance between form and function when accessorizing with clunky sneakers. By comparing the manufacturer's specifications and sizing details, make sure you order the correct size.
Conclusion
Chunky sneakers for women are both fashionable and functional, making them an excellent addition to any wardrobe. They're great for formal or casual events, thanks to their adaptability. Check out NA-KD's extensive collection of chunky sneakers for women if you're in the market for a new pair of kicks. With their wide and affordable range, you can easily find yourself a stylish and versatile pair without breaking the bank. If you found this blog helpful, then visit Trendingcult, where we share more such recommendations and reviews. 
FAQs