There are so many best hotels in Singapore that will enable you to enjoy a tranquil and luxurious vacation, whether you want to escape the hustle and bustle of city life or rest in a sleepy nook. There's so much about these opulent hotels that will quickly make you fall in love with them, from the lavishing infinity pool overlooking the Singapore cityscape to the classy in-house restaurant. Here is our selection of the best hotels in Singapore for every kind of tourist. 
List of the top 8 Best hotels in Singapore
1. The Fullerton Bay Hotel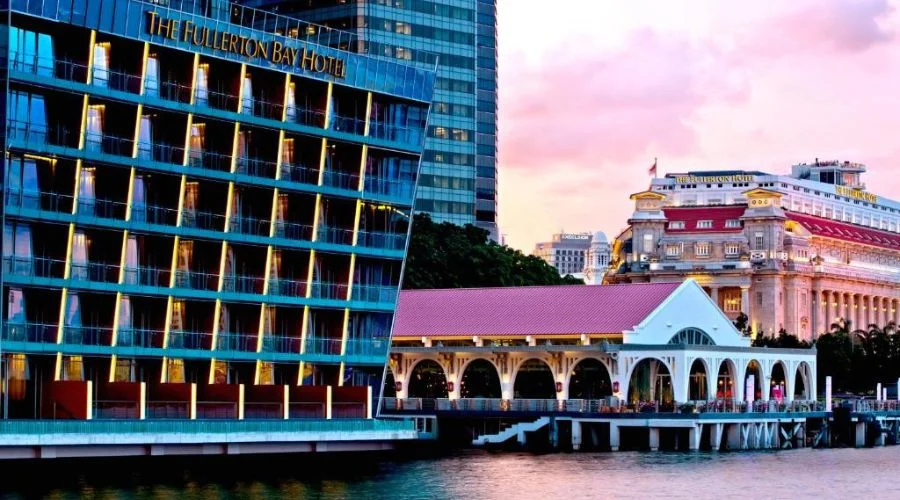 Fullerton Bay is a top-rated Singapore hotel that overlooks Marina Bay Sands, one of the best Singapore tourist attractions. Fullerton Bay's 100 well-designed rooms and suites with all contemporary facilities, pillow menu with 9 variations, private jacuzzi, and world-class dining selections have helped it win a few notable accolades and acclaim. This hotel has been named a 'Forbes Travel Award' winner, a 'Top 1 Percent best Hotels in Singapore' by TripAdvisor, and a 'Readers' Choice Award' winner by Destin Asian. In addition, the in-house spa received the World Luxury Spa Award in 2017.
---
2. Shangri La Hotel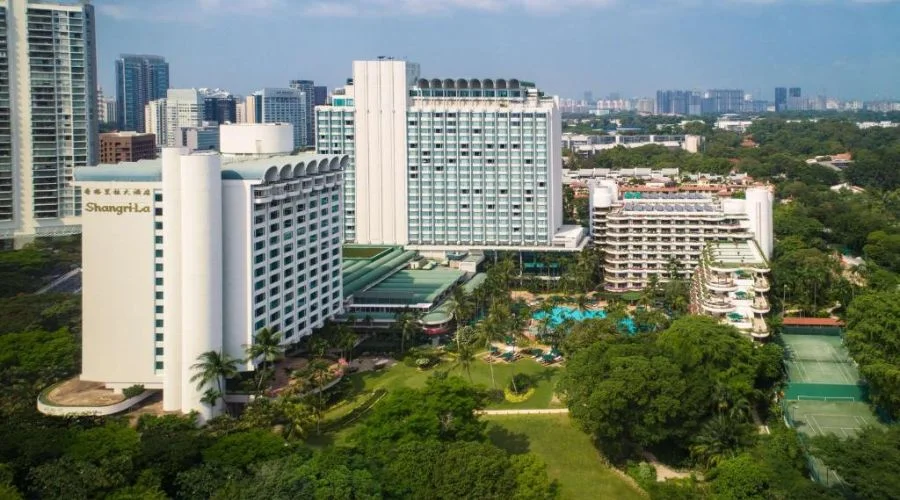 One of the best hotels in Singapore, the Shangri-La is conveniently situated next to Orchard Road, one of the busiest retail districts in the city. The hotel is separated into three wings: the Tower Wing, the Garden Wing, and the Valley Wing. Each of these wings has well-appointed guest rooms and suites. Do not miss out on the Lobby Lounge, which is the only one of the fine dining restaurants that serve typical hawker food and is put up in the style of an indoor garden.
---
3. Pan Pacific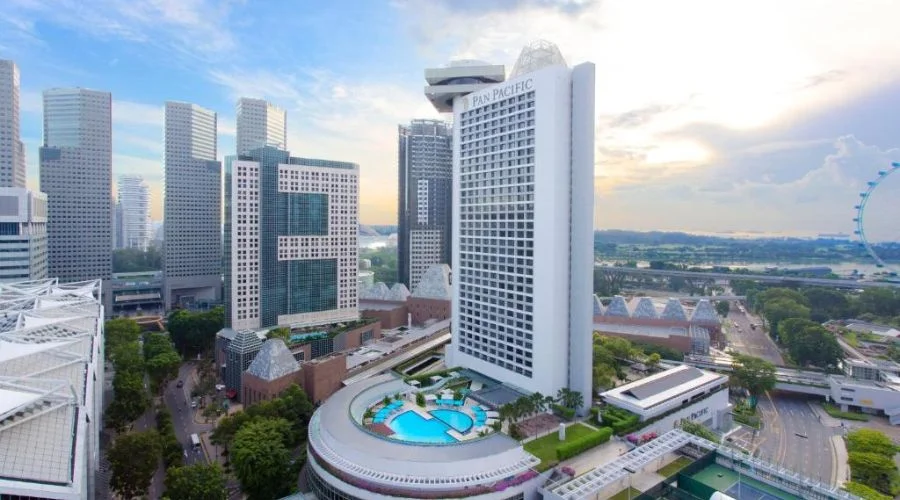 At the Pan Pacific, which provides a first-rate experience for guests staying in Singapore, you may see the height of luxury and delight. Pan Pacific is unrivaled in every respect, whether it is its delectable culinary offerings, cutting-edge accommodations, breathtaking views of Marina Bay, or luxuriously outfitted health clubs and workout centers. There is something great for every visitor, which is what makes it one of the best hotels in Singapore. Whether it is the complimentary use of a handy phone or the availability of Meiko Tailor for custom tailoring, there is something lovely for every guest.
---
4. One 15 Marina Club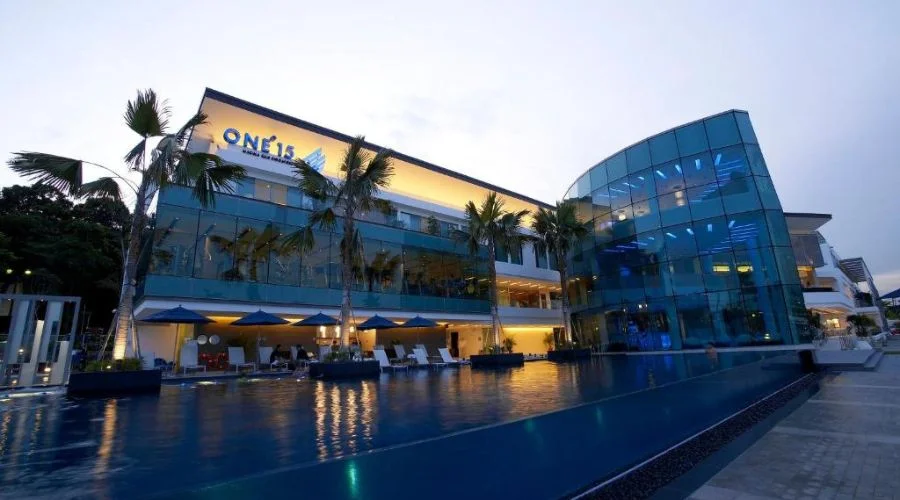 The One 15 Marina Club is widely regarded as one of the best hotels in Singapore. It has expansive accommodations, ocean and hill views that take your breath away, restaurants on the water, and everything else you could need for an unforgettable holiday. 
In addition to that, the hotel has beautifully outfitted boats and yachts that guests may use to enjoy a life of luxury while surrounded by turquoise waters.
---
5. Orchard Hotel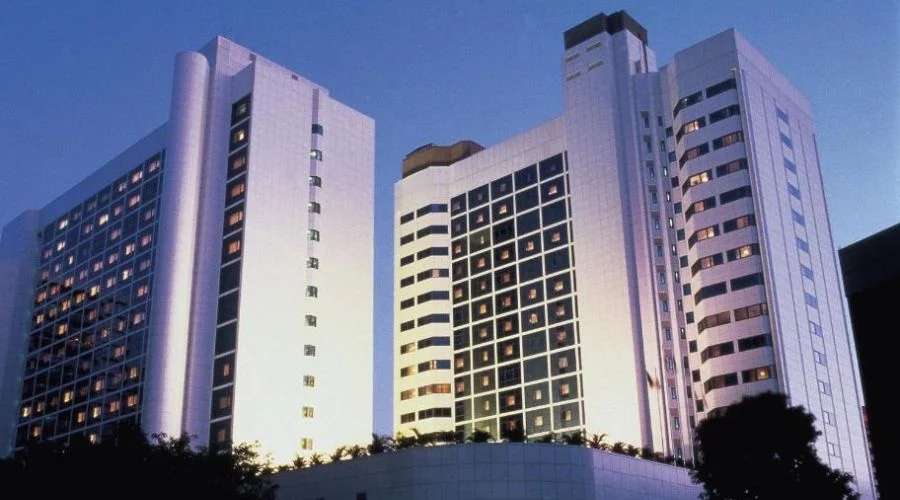 Book a room at the Orchard Hotel, which is widely regarded as one of the finest establishments at which to stay on Orchard Road, if you are interested in fashion, elegance, and luxury. 
People are drawn to the hotel because it offers a variety of accommodation options, ranging from deluxe rooms to premier suites, an outdoor pool measuring Olympic proportions, a huge party area, and excellent dining options. Additionally, the hotel has a massive hospitality room that is fully equipped, and guests have access to an executive club lounge.
---
6. The Grand Central Hotel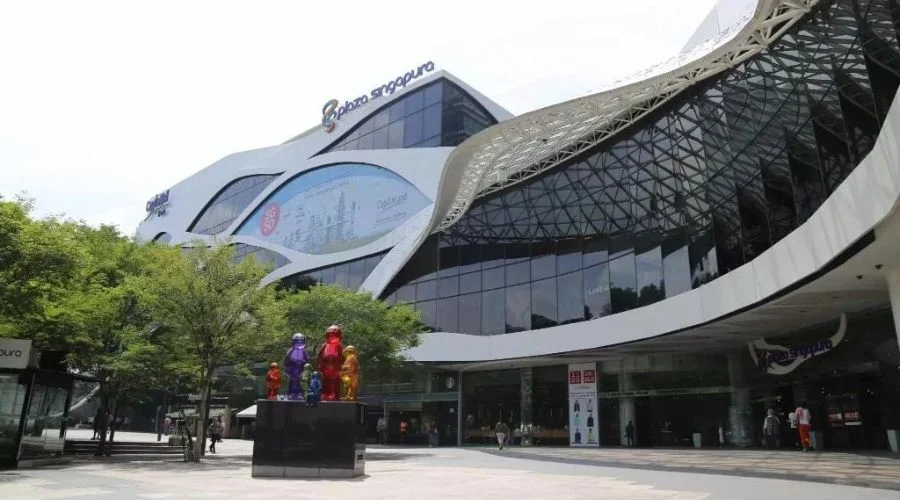 The Hotel Grand Central is a vacation destination par excellence, as it provides the height of elegance and comfort while maintaining affordable costs. This hotel has a convenient location next to Orchard Road and provides guests with large rooms, a lovely patio, and all-day, informal eating at Sojourn Café. Staying here with the family or for an extended weekend makes this one of the top three-star best hotels in Singapore.
---
7. Jayleen 1918 Hotel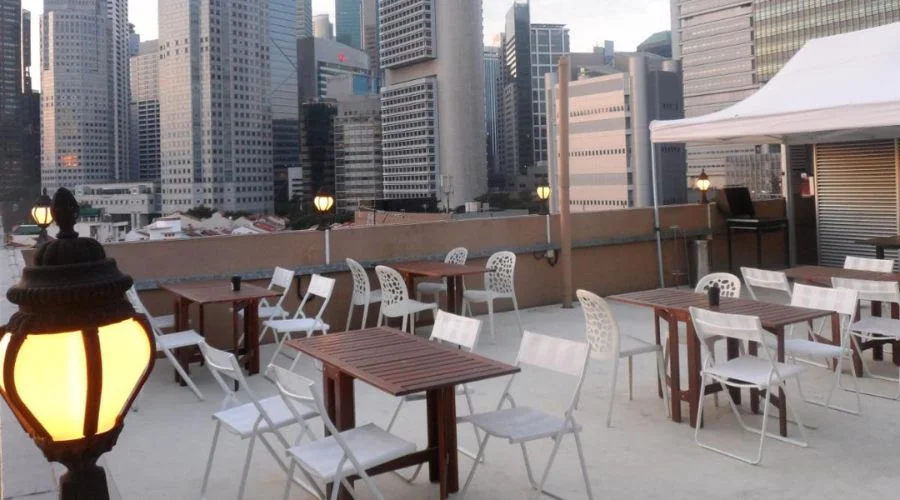 Make your reservation at the Jayleen 1918 Hotel to enjoy a lifestyle that is the ideal synthesis of contemporary and traditional elements. The construction of the hotel has the appearance of a colonial structure, and it provides visitors with contemporary and essential amenities and services, which in turn makes the guests happy and content.
---
8. Ibis Hotel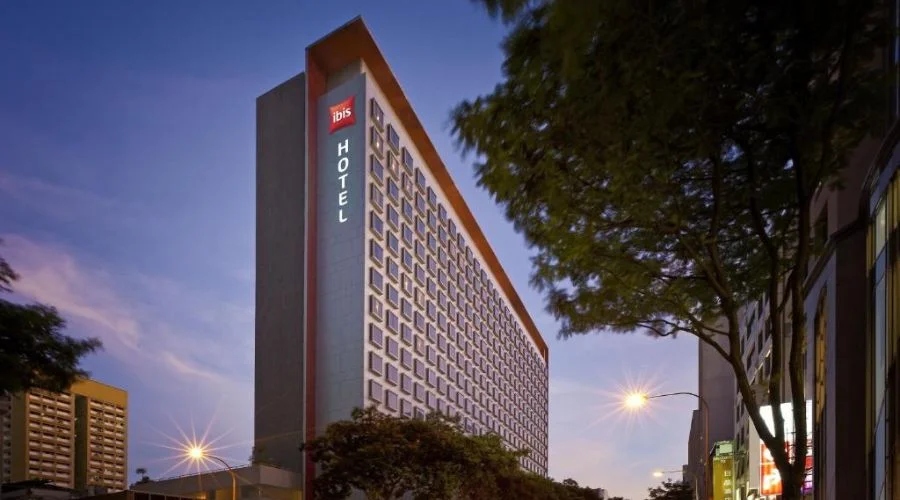 Ibis Hotel is just what you need if you're searching for the best hotel to stay in Singapore that is not have a flashy atmosphere or ultra-luxurious amenities, but rather a calm and uncomplicated experience. In addition to its bar, restaurant, large rooms, and conference facilities, this hotel provides free WiFi that is accessible to all guests at no charge. The Ibis hotel in Singapore is without a doubt one of the most sought-after names when it comes to cheap hotels. Ibis, which is a member of the prominent Accor Group and is located in the Bugis retail area, is well-known for providing high-quality hospitality, having a staff that is kind and helpful, and offering contemporary amenities at affordable prices.
---
Conclusion
We have compiled a comprehensive list of the best hotels in Singapore in the hopes that it will assist you in finding a place that is both ideal and comfortable for you to spend the holidays with your loved ones. If you do not want to go through the difficulty of locating a place to stay during your trip to Singapore, you can enjoy a holiday free of stress by reserving a tour package on booking.com. For more information about the best luxury hotel in Singapore visit the official website of Trendingcult.
FAQ's