Chopping boards are a kitchen's most important accessory. They provide a robust, clean surface for all of your food preparation needs, making them trustworthy tools for everyday use. These multipurpose kitchen tools come in a range of materials, including durable plastic, gorgeous oak, and eco-friendly bamboo, and each one has unique benefits to accommodate different cooking preferences. The Home Depot is a trusted supplier for home cooks due to its reputation for high quality and wide selection. The Home Depot has a wide selection of chopping boards that range from sleek and modern to traditional and rustic styles. This means that it is the best option for anyone looking for the best cutting boards and kitchen accessories because it constantly provides a variety of options to suit every aesthetic and functional need.
Best chopping boards by The Home Depot
1. Large antimicrobial chopping board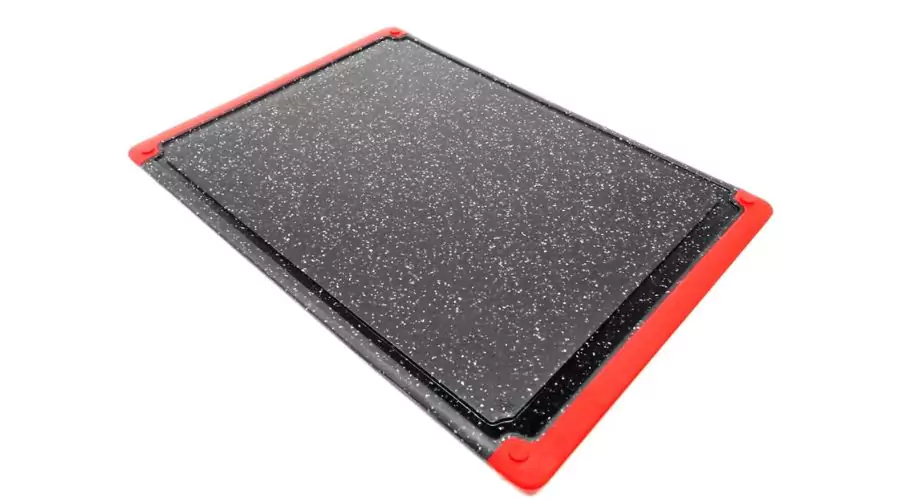 Measuring a generous 35.4 x 25.3 cm in sleek black, the Large antimicrobial chopping board is a must-have addition to any culinary arsenal. It is made of durable polypropylene and has antibacterial properties that keep your kitchen clean and safeguard your knife blades. Infused with antibacterial silver ions, this board effectively prevents the formation of mould, fungus, germs, and viruses without posing any risk to human health. Its useful design prevents spills of liquid by having non-slip edges, which makes it a safe and sensible option for your cooking needs. This board prioritises cleanliness and safety in the kitchen while providing a dependable surface for all your chopping and cutting needs. This is one of the best chopping boards, which is a testament to both durability and hygiene.
---
2. Bamboo chopping board
The Vasconia large bamboo board is the ideal option for your kitchen because it is skillfully made from a single, sturdy piece of bamboo, guaranteeing unrivalled resistance and durability. This large cutting board, measuring 27 cm at the bottom and 35 cm at the top, gives you plenty of room to cut fruits and vegetables precisely and slice cheeses and cold cuts with ease. Its handy 1-centimetre thickness makes it simple to handle and store, and cleaning it is as easy as using a brush or sponge to get rid of food residue. Upgrade your cooking experience with these premium bamboo chopping boards, which are sure to bring extraordinary cooking moments into your house.
---
3. Medium antimicrobial chopping board
With its impressive antibacterial properties and dimensions of 28 by 20 cm, the Medium Ekco evolution chopping board in classic black is a multipurpose addition to any kitchen. Made from a single piece of polypropylene, it protects your knife edges and keeps your kitchen sanitary while preparing food. These chopping boards are infused with antibacterial silver ions, efficiently preventing the growth of mould, fungi, bacteria, and viruses without endangering human health. Its well-considered design makes it a safe and useful option for culinary duties with its non-slip edges that stop liquid leaks. This chopping board is a vital piece of equipment that will improve your cooking experience because it combines durability and cleanliness.
---
4. Green choping board 38x25cm, wusthof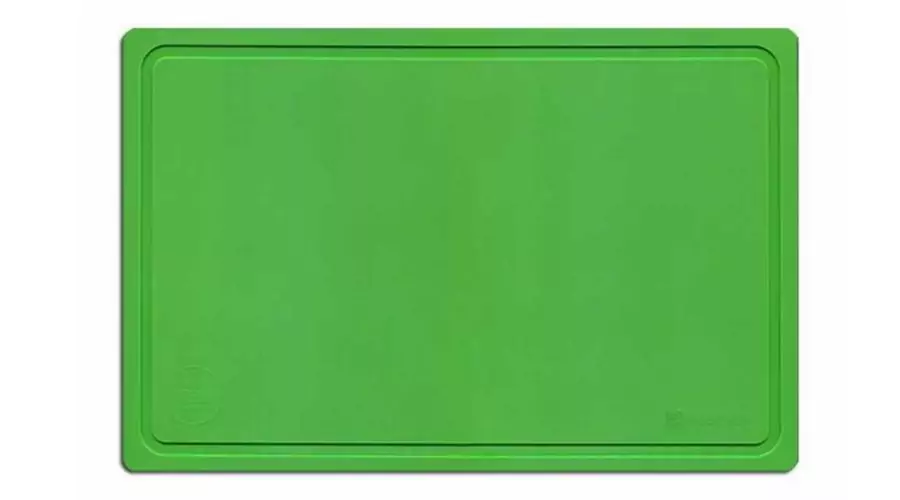 With its large 38 x 25 cm size, the Wusthof green chopping board is a great kitchen ally. This cutting board is made of TPU (thermoplastic polyurethane), which successfully prevents bacteria from growing because it is nearly impervious to absorbing flavours or odours and has exceptional scratch resistance. Its flexibility ensures that there is less spillage when cutting or slicing in addition to safeguarding your knives. What sets this adaptable board apart is that it can be sterilised at temperatures ranging from -20°C to 150°C. Additionally, cleaning it by hand or in the dishwasher is easy. Pour boiling water over the green cutting board and let it sit for a maximum of 30 seconds to properly sanitise it. These multipurpose, hygienic chopping boards are indispensable.
---
Most recommended materials for chopping boards
The material that is chosen for cutting boards varies depending on a number of criteria, such as the intended usage and personal preference. Wood and plastic are two of the most frequently suggested materials for chopping boards.
---
Wooden chopping boards 
These are popular because of their inherent beauty, toughness, and knife-friendliness. They are usually produced from hardwoods like maple or walnut. Knife marks have a self-healing quality that allows them to gradually mend, perhaps extending their longevity. Furthermore, the antibacterial properties that wood naturally possesses can aid in preventing the growth of pathogens. However, keep in mind that hardwood boards require regular cleaning, a little coating of oil, and avoid immersion in water to prevent warping or breaking. They should also only be used to cut bread, fruits, and vegetables because cutting raw meat on wood can pose a risk to food safety.
---
Plastic chopping boards 
These are reasonably priced and require little upkeep because they are usually composed of polypropylene. Because they are dishwasher safe, simple to clean, and resistant to moisture, they work well for slicing raw meat and other dirty materials. Conversely, plastic boards have a lower tolerance for sharp edges and may accumulate over time grooves that, if left unclean, may house bacteria. In order to uphold food safety regulations, plastic boards must be replaced on a regular basis. Certain plastic boards are more suited for busy kitchens because they are colour-coded to avoid cross-contamination.
---
Also Read – Wedding Invitation Card: Welcomingly Celebrate Your Special Occasion
---
Conclusion
To sum up, chopping boards are essential kitchen tools that come in a range of materials and functions to suit a variety of requirements and tastes. Choose the correct chopping board for food safety and cooking success, whether you go for the low-maintenance convenience of plastic or the traditional durability of wood. The Home Depot is a top choice for people looking for the greatest cutting boards available, providing a large assortment to improve your cooking experience. For more information on chopping boards, visit Trendingcult. 
FAQs