Since BTand SKYhave been providing their services across the UK for many years, both can be an introduction to digital media. This article about bt fibre vs sky With millions of users between them, these businesses are now two of the most well-known broadband providers in the nation. While BT has been playing catch-up with SKY recently, both companies are now well established as suppliers of the internet and TV. The SKY holds an enormous selection of TV packages, but BT has also been known for this in recent years. There are more parallels than that, too. It can be challenging to tell these two apart, whether because of the variety of broadband speeds, best broadband offers, extras, trustworthy service, or even monthly rates. It might be challenging to decide which provider to use now that fibre internet is accessible over large portions of the nation.
More detail about BTvs SKYFibre
As a result, many of us will choose one of the well-known brands, like SKYor BT, two of the most recognisable broadband providers in the UK. SKYand BT provides their services over the Openreach network and provides a variety of speeds and packages. When it comes to choice, customer service, technology, and the crucial extras, there are, nevertheless, very tiny distinctions.
Evaluating key features of BT Fibre Vs SKYSurvey:
A short feature comparison of BTand SKYis shown below to know BT Fibre vs SKY: 
| | | |
| --- | --- | --- |
| Features  | BT Fibre | SKYFibre |
| Download Speeds | Up To 900 Mbps | Up To 900 Mbps |
| Upload Speeds | Up To 110 Mbps | Up To 100 Mbps |
| Fibre | 67 Mbps | 59 Mbps |
| Full Fibre | 900 Mbps | 900 Mbps |
| Network | OpenReach | OpenReach |
1. BT Fibre vs SKY: broadband options
The UK's most well-known broadband provider, BT, has much going for it. There are many things to admire about this famous brand, including its numerous add-ons, bundle packages, and wide range of speeds. However, it might be an expensive alternative if you want more than simply broadband. Instead of its bandwidth, the SKY may be more recognised for its TV bundles. But the SKY has a wealth of broadband possibilities to explore, much like BT. These span a range of speeds and have tons of fantastic technology and bonuses. The SKY may be rather expensive. How well you can stream TV or download music and photographs depends on your download speed. However, you will also need a respectable upload speed if you want to transfer huge files and have conference calls. Although the number is typically substantially lower, upload speeds generally increase with download speeds. It implies that BT's upload speeds range from the same 9 Mbps up to a theoretical 110 Mbps. In contrast, SKY's upload speeds range from roughly 9 Mbps up to 60 Mbps, which is extraordinarily swift and far more than virtually anyone requires.
At a glance, BT offers the following broadband speeds: 
BTBroadband Unlimited's average speed via ADSL is 10 Mbps. 
BT Fibre Essential fibre has an average speed of 36 Mbps. 

BT Fibre 1 fibre has an average speed of 50 Mbps. 

BTFiber 2: Fiber, an average speed of 67 Mbps 

BTFull Fibre 100: "Full Fibre" average speed of 150 Mbps 

BTFull Fibre 500: "Full Fibre" with an average speed of 500 Mbps 

BTFull Fibre 900: "Full Fibre";

average speed of 900 Mbps

 
SKY, in comparison, offers the following speeds: 
Essential Plus's average ADSL speed is 11 Mbps. 

35 Mbps average speed on superfast 35 fibre 

Fast-fibre – an average speed of 59 Mbps 

Fast-fibre – an average speed of 145 Mbps 

500 Mbps on average for Ultrafast Plus' "Full Fibre" service. 

Gigafast "Full Fibre" – an

average speed of 900 Mbps
Overall, there is little at stake in this situation, and since both companies rely on the Openreach network, your access to the ultrafast speeds will be the same, whatever you select. The duration of the contract, though, is a significant distinction. Currently, BTprefers only to provide 24-month contracts, with a few sporadic 18-month agreements, whereas SKY offers 18-month contracts. Therefore, the SKY wins this one if you don't want to stay committed for longer.
---
Also Read: Compare Fibre Broadband With Other Broadband Services Available
---
2. BT Fibre vs SKY: Extras & Add-Ons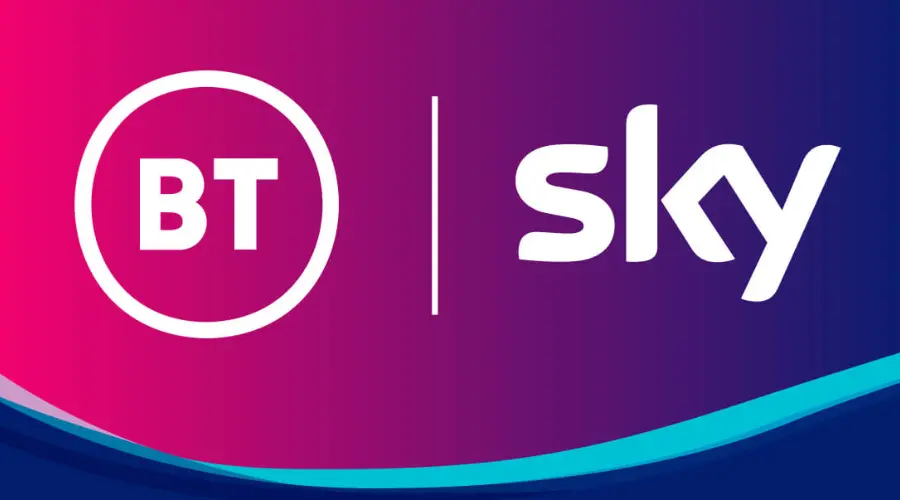 Regarding BT Fibre vs SKY, they offer the most significant extras and add-ons that you may take advantage of; only a little is at stake. You can obtain the following using both: 
A

landline that offers several call packages

for both domestic and international calls

Access to the country's millions of Wi-Fi hotspots 

If your home's Wi-Fi has outages or performance problems, you can request a refund on your monthly fees. 

Virus defence for all Wi-Fi-enabled devices 
Of course, both providers provide a router, but you can see in our analysis of the top BTbroadband offers how delighted we were with the powerful BTSmart Hub 2.
---
3. BT Fibre vs SKY: TV packages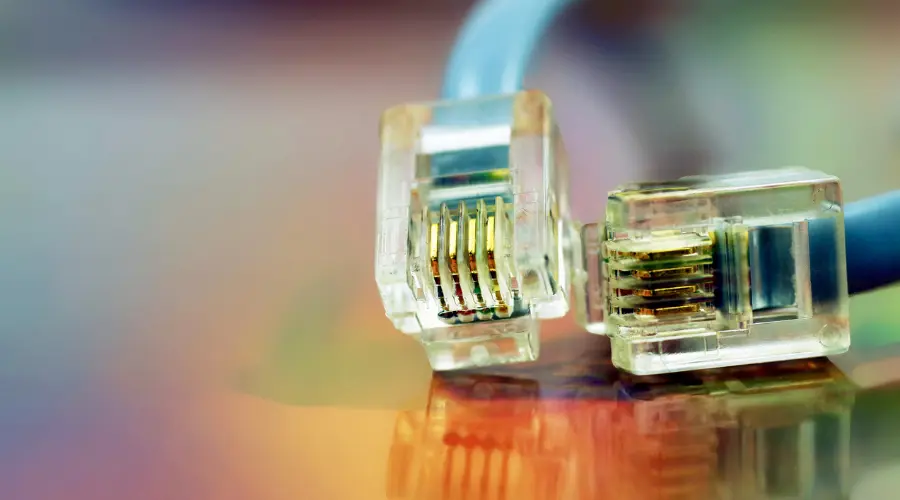 It's hardly surprising that SKY beats BT here by a wide margin regarding the number of TV bundles and entertainment packages you may choose from in conjunction with your broadband. With the SKY, even the most basic plans give access to a vast selection of channels and Box Sets. Additionally, if you want them, you can select to add extras like SKY Sports and SKY Cinema. SKY offers its watching options, including SKY Q, SKY Stream, and SKY Glass, including features like the ability to pause and record TV, catch up, and stream your favourite channels without needing a satellite dish. The sky is clearly having the upper hand here.
Also Read: Virgin Media Vs Sky: Which Is The Better Broadband Provider?
---
4. Customer support in BT Fibre vs SKY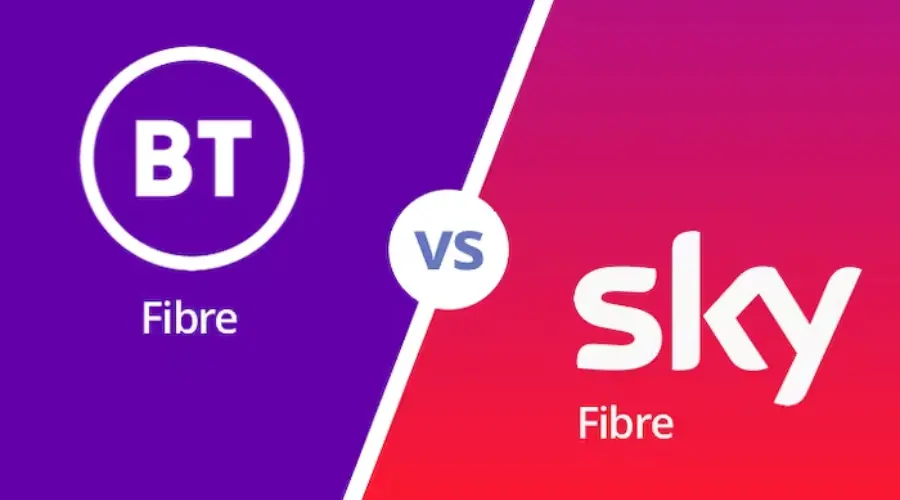 According to a little study, BT and SKY have mixed customer service records. But upon closer examination, the advantages exceed the disadvantages. Regarding customer service standards, there is typically little to pick between the two as both providers consistently outperform many others in the broadband industry. However, SKY's website makes it somewhat challenging to discover the contact details; therefore, BT's clarity triumphs in customer care.
---
Conclusion
Deciding between BT Fibre Vs SKY Fibre as a broadband provider ultimately depends on individual needs and preferences. SKY Fibre offers a wide range of packages with reliable and fast fibre optic connections, as well as bundled options with SKY Sport and other services. The article above, curated by TrendingCult, gave you an insight into BT Fibre vs SKY to make a wise choice. Moreover, you can visit the official SKY website to learn more about BT Fibre vs SKY. 
FAQ's