Cyprus is an island nation located in the Eastern Mediterranean, and it is a popular tourist destination. Cyprus holidays are becoming increasingly popular due to its beautiful beaches, fascinating history, and excellent weather all year round. With On the beach, you can plan your Cyprus holidays with ease and enjoy a stress-free vacation.
Cyprus is the perfect holiday destination for people who love to explore and discover new things. It has something for everyone, from ancient ruins and historical sites to picturesque beaches and vibrant nightlife. The island is also known for its delicious food, friendly people, and excellent weather, making it an ideal location for a family vacation, couples' retreat, or a solo adventure.
Things to do during Cyprus Holidays
Cyprus Holidays are a perfect getaway for those looking to relax and explore the rich cultural heritage of this Mediterranean island. With stunning beaches, picturesque towns, and a vibrant nightlife, Cyprus has something for everyone. To make the most of your holiday, it is essential to plan ahead and book through a reliable travel agency such as On the beach.
1. Explore the Beaches
Cyprus is home to some of the most beautiful beaches in the world, with crystal clear waters and soft sand. One of the most popular beaches is Nissi Beach, located in the resort town of Ayia Napa. With its shallow waters and beachside bars, it is the perfect spot for families and party-goers alike. Another great option is the secluded Konnos Beach, which boasts stunning views of the Cape Greco National Park.
2. Visit Historical Sites
Cyprus has a rich history, and there are many fascinating historical sites to visit. One of the most popular is the ancient city of Kourion, located on a hilltop overlooking the sea. Here, visitors can explore the remains of a Roman amphitheater, a public bathhouse, and a beautiful mosaic villa. 
3. Enjoy the Nightlife
Bars, clubs, and restaurants in Cyprus are known for their late hours and lively atmosphere. Ayia Napa is the center of the party scene, with a plethora of bars and clubs catering to all tastes. Limassol also has a buzzing nightlife scene, with many trendy bars and clubs dotted along the seafront.
4. Go Hiking
Cyprus is also a paradise for hikers, with many stunning trails to explore. The Troodos Mountains are a popular destination, with trails leading through pine forests and past glistening waterfalls. Another great option is the Akamas Peninsula, a protected nature reserve with rugged coastlines, dramatic cliffs, and hidden coves.
---
Also Read: Popular Destinations In Bulgaria To Visit For A Grand Time
---
Here is a list of top 5 Places to Stay during Cyprus Holidays that you must have to consider:
1. Tasia Maris Beach & Spa – Adults Only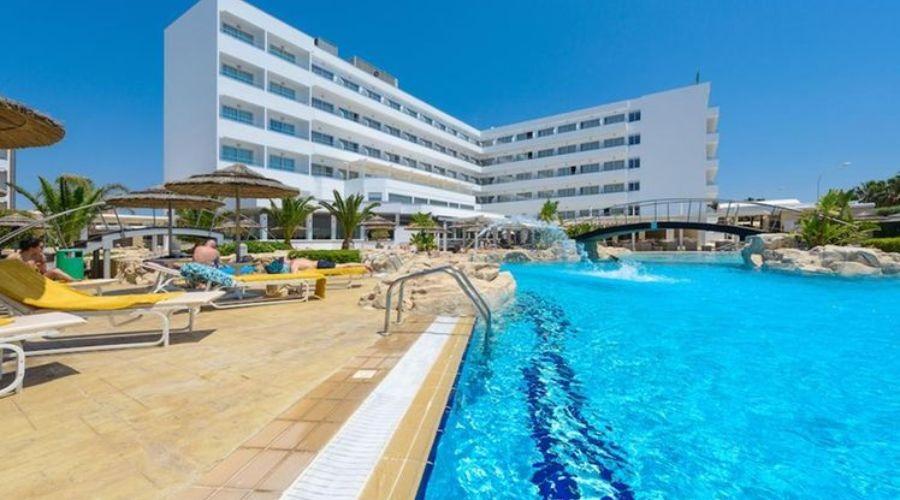 Tasia Maris Beach & Spa is situated in the bustling tourist resort of Ayia Napa, on the eastern coast of Cyprus. Ayia Napa is famous for its lively nightlife, and Tasia Maris is just a stone's throw away from some of the town's most popular bars and clubs. 
Tasia Maris Beach & Spa – Adults Only offers a range of dining options, with two restaurants and two bars on site. The main restaurant serves breakfast, lunch, and dinner, with a buffet-style selection of local and international dishes. The à la carte restaurant, meanwhile, offers a more formal dining experience, with a menu of gourmet Mediterranean cuisine.
---
2. Sunrise Jade Hotel – Adults Only
The Sunrise Jade Hotel offers a range of dining options, including an all-day dining restaurant, a beach bar, and a rooftop bar. The hotel's main restaurant serves a range of international and local dishes, prepared with the freshest ingredients. 
The Sunrise Jade Hotel is located in the popular resort town of Protaras, on the southeastern coast of Cyprus. The hotel is just a short walk from the beautiful Fig Tree Bay beach, which is widely regarded as one of the best beaches in Cyprus. The town of Protaras offers a range of shops, restaurants, and bars, as well as a lively nightlife scene.
---
3. Amarande – Adults Only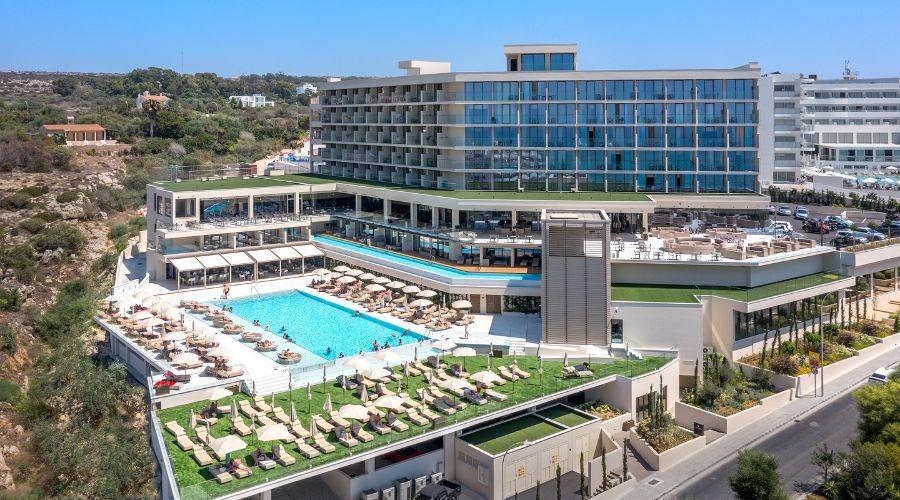 Amarande – Adults Only is a perfect destination for adults looking for a luxurious getaway in Cyprus. The hotel offers top-notch facilities, exceptional services, and stunning views of the Mediterranean Sea. The location, accommodations, dining options, wellness facilities, and activities make it an ideal place for those seeking a tranquil, relaxing escape. 
Amarande – Adults Only is located in close proximity to many attractions and activities in Cyprus. Guests can explore the nearby villages, take a hike in the Troodos Mountains, or visit the ancient ruins of Paphos. The hotel offers a range of excursions, including wine tasting tours, boat trips, and cultural tours.
---
4. Radisson Blu Hotel Larnaca
The Radisson Blu Hotel Larnaca has two restaurants that offer guests a wide range of culinary experiences. The first is the Italian-themed Certo Italian Restaurant, which serves authentic Italian dishes made from fresh, locally sourced ingredients. The second is the Mix Bar & Lounge, which serves a variety of cocktails and snacks in a relaxed and comfortable setting.
If you are planning a business trip or a special event during your Cyprus holidays, the Radisson Blu Hotel Larnaca has state-of-the-art meeting and event facilities that can accommodate up to 300 guests. The hotel's facilities include a conference room, a ballroom, and a rooftop terrace with panoramic views of the city.
---
5. Tsokkos Constantinos The Great Beach Hotel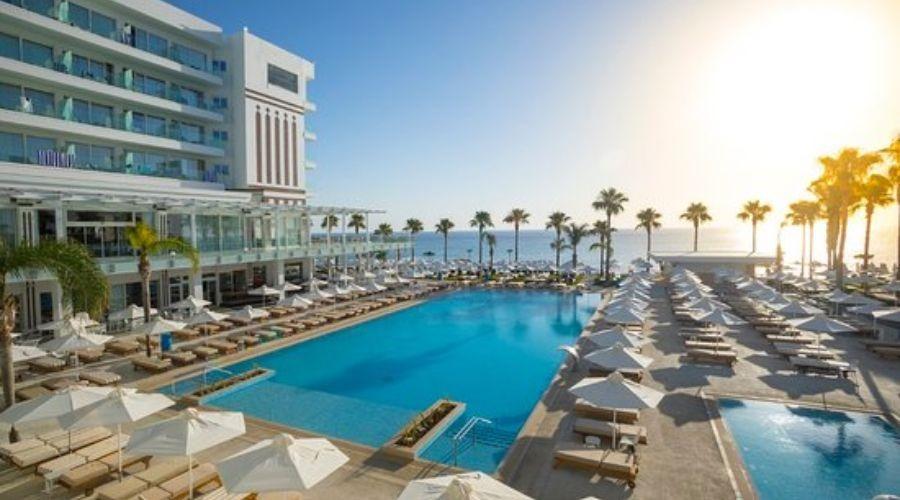 The Tsokkos Constantinos The Great Beach Hotel offers a wide range of accommodation options, from standard rooms to luxurious suites. All rooms are decorated in a modern, elegant style and feature amenities such as air conditioning, flat-screen TVs, and private balconies with sea or pool views. Suites offer additional space and luxury, with separate living areas and whirlpool tubs.
The hotel has a wide range of facilities and activities to keep guests entertained during their Cyprus holidays. There are several swimming pools, including an indoor pool, a children's pool, and a large outdoor pool with a swim-up bar. The hotel also has a spa, offering a range of treatments and massages, as well as a gym and fitness center.
---
Also Read: A Guide To The Most Popular Destinations In Georgia 
---
Conclusion
In conclusion, all inclusive holidays to Cyprus with On the beach offer a wealth of activities and experiences for visitors of all ages. Whether you want to relax on the beach, explore historical sites, enjoy the nightlife, take a wine tour, or go hiking, Cyprus has something for everyone. By planning ahead and booking through a reliable travel agency, you can make the most of your holiday and create unforgettable memories. For more information, visit Trendingcult.
FAQ's