Gran Canaria is an enchanting island in the Canaries that is well-known for its amazing beaches, great climate, and laid-back culture. It's one of the most popular holiday destinations for tourists who want to soak up the sun, enjoy the beach life, and explore the island's natural beauty. Gran Canaria deals are the perfect opportunity to relax, unwind, and discover this beautiful island paradise.
Things to explore during Gran Canaria holidays
1. Beaches
Gran Canaria is famous for its stunning beaches, and there are plenty to choose from. Playa de Maspalomas is one of the most popular, with miles of golden sand dunes that stretch out to the sea. Playa del Inglés is another popular beach, offering crystal-clear waters and a vibrant atmosphere. For a quieter beach experience, head to Playa de las Canteras, which is a natural bay with calm waters that are perfect for swimming. Beaches are the perfect place to enjoy your Gran Canaria holidays.
2. Activities
Gran Canaria holidays offer a wide range of activities to suit all tastes. Water sports enthusiasts can enjoy surfing, windsurfing, kiteboarding, and paddleboarding, while those who prefer to stay on land can explore the island's hiking trails or take a jeep safari to discover the island's rugged interior. Golf lovers will be spoiled for choice, with several world-class courses on the island. For families with kids, there are plenty of theme parks, zoos, and aquariums to keep everyone entertained.
3. Culture
Gran Canaria has a rich and fascinating history, and there are plenty of opportunities to explore the island's culture and traditions. The capital city of Las Palmas is home to several museums and galleries, including the impressive Christopher Columbus Museum. The old town of Vegueta is another must-see, with its cobbled streets, colonial architecture, and charming cafes and restaurants.
Here is a list of top 5 places to stay during Gran Canaria holidays that you must have to consider:
1. Seaside Palm Beach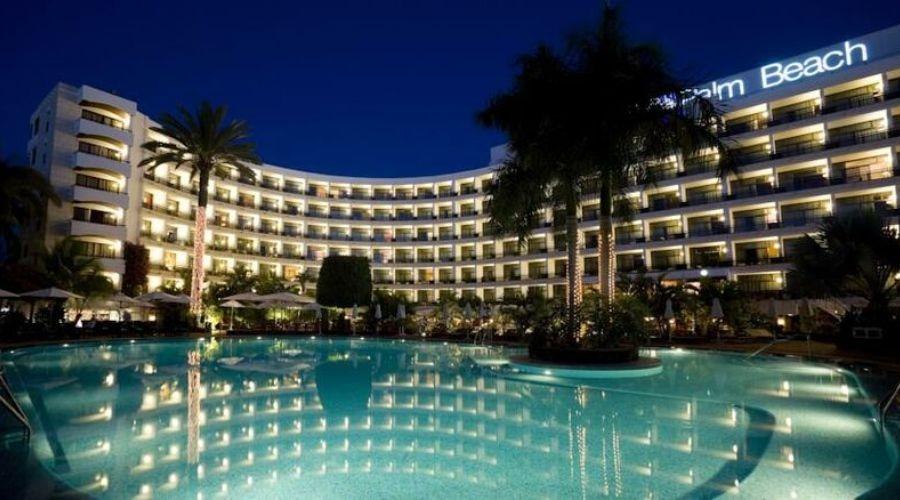 Seaside Palm Beach is a luxurious and sophisticated resort that is perfect for Gran Canaria holidays. With its elegant accommodations, world-class dining, and extensive range of activities, it offers everything that guests could possibly need for a truly unforgettable vacation.
The resort boasts a wide variety of dining options, ranging from casual snacks to fine dining experiences. The main restaurant, La Bodega, offers an extensive buffet that includes local and international cuisine. 
The La Choza restaurant, located by the pool, serves light meals and snacks during the day. In the evening, La Choza transforms into a beautiful grill restaurant, serving fresh fish and meat dishes.
---
2. Hotel Faro, a Lopesan Collection Hotel
The Hotel Faro is located in Maspalomas, a beautiful town situated in the southern part of Gran Canaria. This town is renowned for its gorgeous beaches, crystal-clear waters, and stunning landscapes. 
The hotel is just a short walk away from the Maspalomas dunes, which is a protected nature reserve that is popular among tourists. The dunes stretch for miles and are a must-see attraction for visitors to Gran Canaria. The hotel's location is also perfect for those who want to explore the local area, as there are many restaurants, bars, and shops nearby.
---
3. Lopesan Costa Meloneras Resort & Spa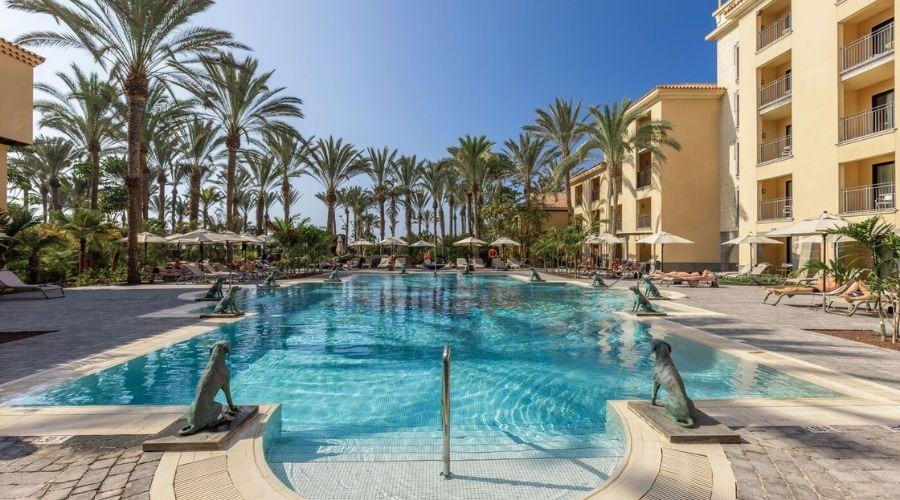 The Lopesan Costa Meloneras Resort & Spa is located in the town of Meloneras, which is known for its picturesque promenade, excellent restaurants, and upscale boutiques. The hotel is situated on the seafront and boasts direct access to the beach. The hotel grounds are also home to lush subtropical gardens that are ideal for strolling and relaxing.
The hotel's facilities are extensive and cater to a diverse range of guests. There are four swimming pools, including one heated pool and one saltwater pool. The hotel also has a spa and wellness center, which offers a range of treatments and therapies. The fitness center is fully equipped, and there are also tennis and paddle courts on the hotel grounds.
---
4. Lopesan Baobab Resort
Lopesan Baobab Resort is situated in the southern part of Gran Canaria, in the Meloneras tourist area. The resort is easily accessible from Gran Canaria Airport, located only 35 kilometers away, making it a convenient destination for travelers. 
The location of the resort is also ideal for those who want to explore the nearby attractions, such as the Maspalomas Dunes, the Meloneras promenade, and the Faro de Maspalomas lighthouse.
Lopesan Baobab Resort is a luxurious and unique accommodation option for travelers planning their Gran Canaria holidays. With its African-inspired decor, wide range of facilities and activities, and variety of dining options, the resort is suitable for families, couples, and solo travelers alike. 
---
5. Santa Monica Suites Hotel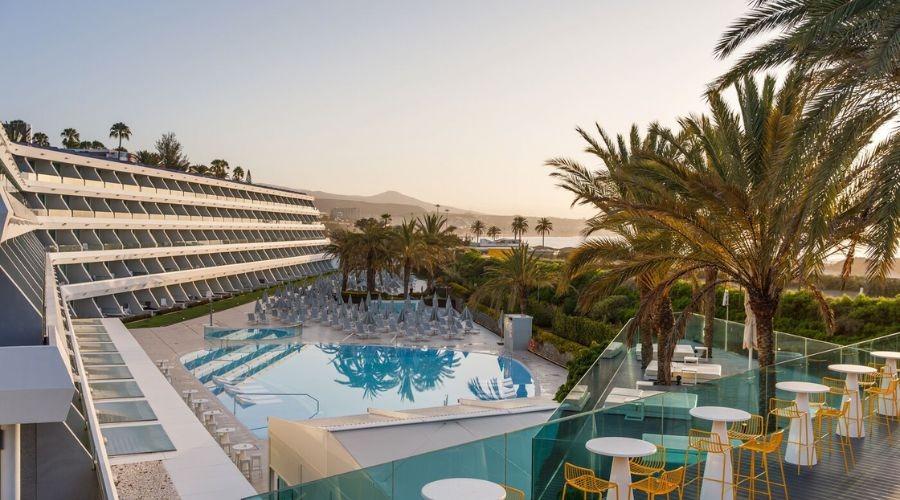 Santa Monica Suites Hotel boasts a wide range of facilities designed to make guests' stay as comfortable and enjoyable as possible. The hotel features a large outdoor swimming pool, surrounded by sun loungers and parasols, where guests can soak up the sun and enjoy a refreshing swim. 
For those who like to stay active, the hotel has a fitness center equipped with the latest gym equipment, while tennis and squash courts are also available for guests to use. The hotel also features a range of dining options, including a buffet restaurant serving international cuisine, a poolside bar, and a lounge bar with live music and entertainment.
---
 Also Read: Explore the Most Popular Destinations in Jordan With Their Bus Routes
---
Conclusion
Gran Canaria holidays offer a perfect combination of sun, sea, and culture. Whether you want to relax on the beach, explore the island's natural beauty, or immerse yourself in its fascinating history and traditions, Gran Canaria has something to offer and can be booked on Onthebeach website. With its warm climate, stunning beaches, delicious cuisine, and welcoming culture, it's no wonder that Gran Canaria is one of the most popular holiday destinations in the world. For more information, visit On the beach and the official website of Trending Cult.
FAQ's