Do you want to add an aesthetic touch to your framed bathroom mirrors ? Try a framed mirror, these mirrors serve both functional and aesthetic purposes, making them a valuable addition to any bathroom space. The frame surrounding the mirror not only enhances its stability but also offers a touch of personal style and elegance to the bathroom decor. Moreover, framed mirrors can contribute to the illusion of a larger bathroom by adding depth and dimension to the room. If you carefully choose the frame of the mirror, it has the capacity to transform a simple mirror into a masterpiece. Frames play the role of a decorative border to highlight the bathroom mirrors and make them attractive. Overall, it can change the mood of your bathroom by making it elegant. 
Home Depot has come up with an array of framed bathroom mirrors that serve your necessity and make your bathroom more classy. Let's find out which framed mirror is suitable for your bathroom.
Here are some of the best-framed bathroom mirrors that meet your needs by Home Depot
1. Anti-Fog Mirror For Bathroom 62 x 90 cm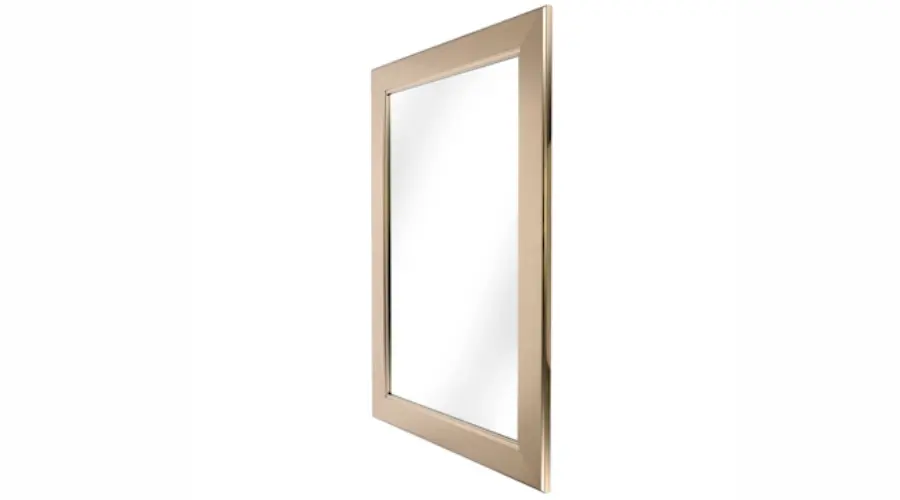 Can you guess what is the unique feature of these framed bathroom mirrors? Exactly! It has anti-fog technology. Anti-Fog Mirror For Bathroom is a rectangular simple framed wall mirror. There is no need to worry about the installation, just open the packaging and hang it on the wall as it is. The sleek design of the frame makes it look more classy. Hang it the way you want, it can be horizontal or vertical.
---
2. Gold Aluminum Frame Mirror 45 cm Diameter
Looking for an elegant mirror? This Gold Aluminum Frame Mirror with a 45 cm diameter is the perfect piece for you. This frame mirror just changes the whole look of a simple round mirror. Golden color makes it look royal and adds a level to your elegant bathroom. This is one of the most classic framed bathroom mirrors that has a moisture-resistant backing. Other than the bathroom, you can hang it on the wall of your living space, your bedroom, or wherever you want in your home. This classy frame mirror would definitely be praised by the guests for your home decor skill.
---
3. Bathroom Mirror Cannes Rectangular 70 x 60 cm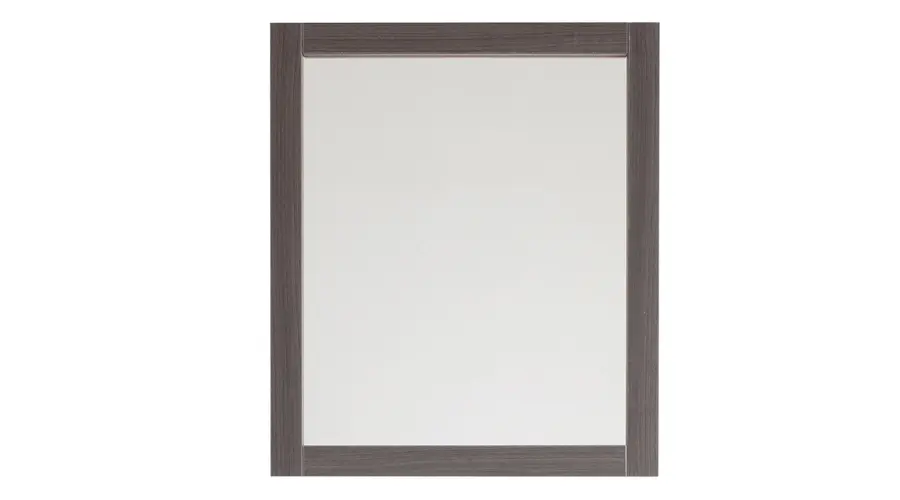 Bathroom Mirror Cannes is one of the best rectangular framed bathroom mirrors. This 70 x 60 cm traditional bathroom mirror is 4 mm thick. If you want to decorate your bathroom in a traditional way with some functional stuff then this classic mirror is wonderful for you. Most importantly, it's easy to clean and improves the visibility inside the bathroom.
---
4. Shaving Mirror 31 x 18 cm
Do you prefer to shave while taking a shower? Is there no mirror in that area? Stop worrying! This Shaving Mirror is perfect for you. This 31 x 60 cm mirror is a kind of rectangular in shape and can be multifunctional. This is one of the most functional framed bathroom mirrors that has strong suction cups at its back for easy installation. The mirror is basically and the frame is basically made of plastic which helps to prevent fog and make the mirror safe to handle. This budget-friendly shaving mirror helps you to get perfect grooming even in the shower.
---
5. Rectangular Mirror Aluminum Frame 29 x 41 cm Silver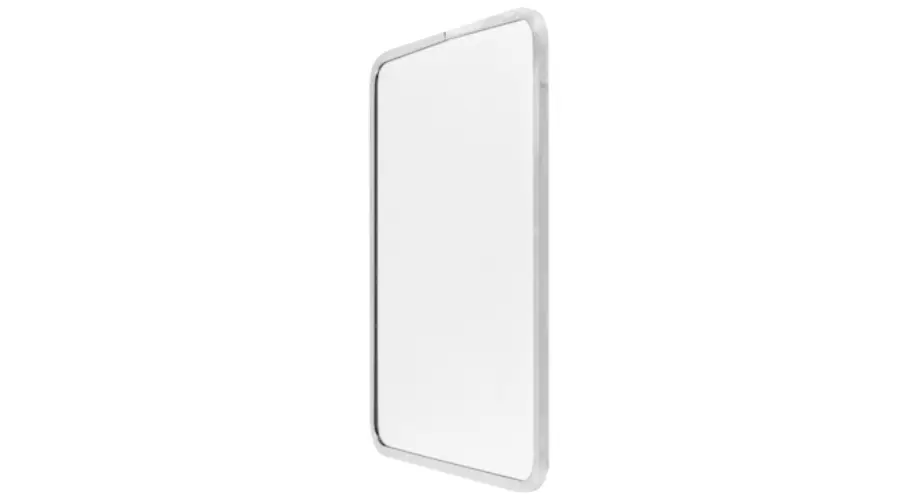 Being moisture resistant, Rectangular Mirror Aluminum Frame Silver is one of the perfect framed bathroom mirrors. The silver aluminium frame gives the ordinary mirror a classy look. It enhances visibility and highlights the mirror. The 29 x 41 cm rectangular mirror is easy to install as it comes up with a hanging kit. You can use it on the wall of your hallway and bedroom also as it makes the mood very sophisticated.
---
Conclusion
Hope you are able to find the ideal bathroom mirror to set the mood of your choice and which can serve your necessity. Framed bathroom mirrors are known for the perfect blend of functionality and design. A frame is a real hero who can transform an ordinary reflecting surface into an attractive piece of art. The frame is a game changer that can set the mood of your bathroom in a minute. By changing the frame of the mirror, you can change the mood of your bathroom easily. Besides functionality, a framed mirror is also responsible for the ultimate look of the bathroom. For example, a black bathroom mirror can make your bathroom look classy. For more information about framed bathroom mirrors and bathroom mirrors with lights, visit the Home Depot and the official website of Trending Cult.
FAQ's