Want to spent Your Holidays to Greece? Greece is one of Europe's and the world's most popular tourist destinations, drawing in millions of people each year. One of the reasons it draws so many visitors is because of its extensive history. Greece is often regarded as the origin of Civilization and is home to several historical sites today considered among the world's most important cultural landmarks. You can expect some of the greatest Mediterranean nightlife on your holidays to Greece, in addition to its wonderful beaches and ancient landmarks.
Holidays to Greece – Places to Visit
1. Quiet Locations to Enjoy your Holidays to Greece
Greece has a ton of places to visit without the crowds. Kefalonia and Skopelos provide gorgeous beaches and relaxed villages, while Santorini, Mykonos, and Skiathos add a cosmopolitan spin to the traditional Greek sun, sea, and sand. Thasos, Paros, and Samos are the least visited islands; as a result, you won't discover any footprints on their beaches and only see cypress trees instead of skyscrapers.
---
2. Notable Islands for Greece Holidays
Crete is the largest of the Greek islands, with 650 kilometres of shoreline and several notable ancient sites. Corfu, often known as the Emerald Island, is renowned for its verdant interior. Kos and Zante feature fantastic beaches and stunning nighttime scenery. As for Rhodes, it has the finest track record for sunlight in this region. Greece's weather is appealing year-round, with temperatures averaging 19°C or higher between April and November.
---
3. Hotspots for Your Greece Holidays 2023
Get started with your holidays to Greece from Halkidiki, Kalamata, or Parga, three excellent starting points from where you can discover the rest of the nation. A trip to Athens is another excellent option. The Greek city is a fantastic destination because of its abundance of ancient history, charming neighbourhoods, and impressive attractions like the Acropolis. Additionally, Glyfada Beach is just a twenty-minute drive away, making it simple to mix city and beach time during your stay in Athens.
---
Holidays to Greece – Things to Do
1. The International Music Festival of Kefalonia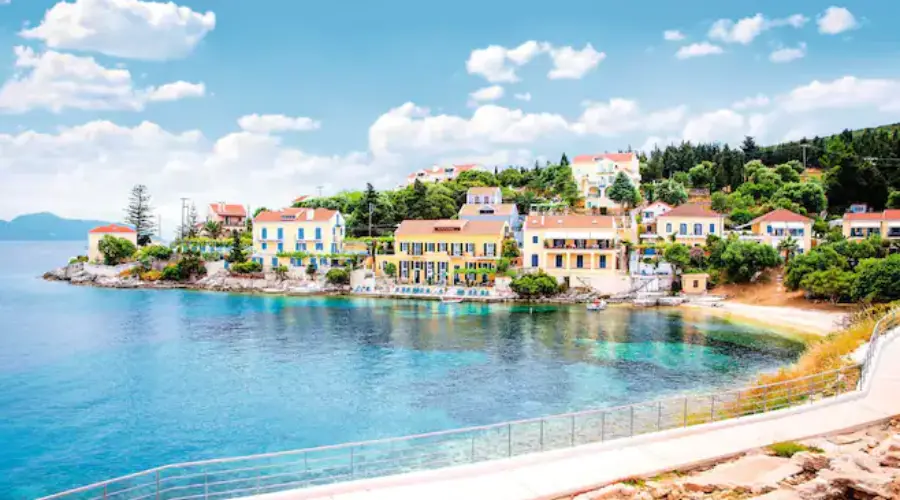 Kefaloniais known for its love of music, and towards the end of August every year, the town stages an international music festival. As the name implies, the lineup features domestic and international musicians from Greece. In addition, the dry white Robola wine, which is mostly produced on the island, is an essential part of every Kefalonia celebration.
---
2. Robola Wine Festival
Kefalonia is where you'll find Robola wine the most during your holidays to Greece. The drink is so well-liked that it even has a dedicated festival. The festivities are traditionally held in Fragata during the third week of August. It's sponsored by the Robola Wine Company, serving free wine and live entertainment from local artists.
---
3. Ascend the Venetian Castle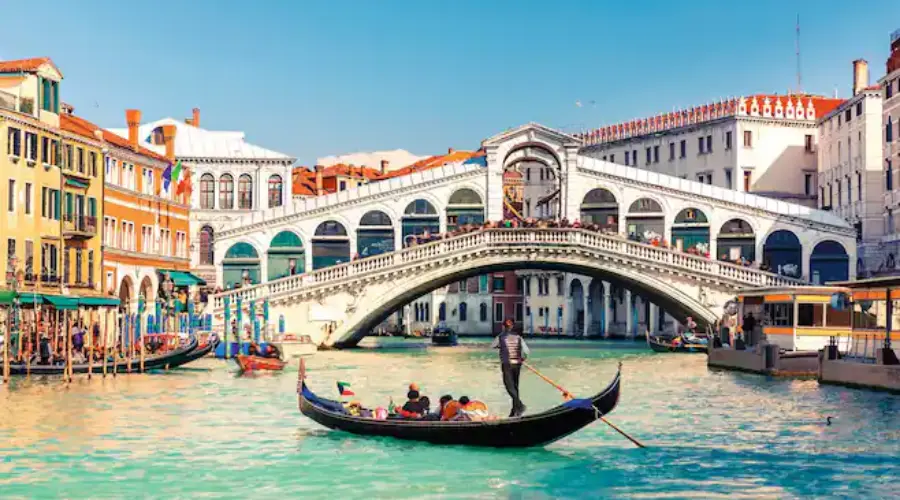 The contemporary settlement of Akrotiri is situated around this fortress, which dates back to the thirteenth century. It has been renovated partly for use as a studio and gallery, and it offers spectacular ocean vistas.
---
4. Visit Alykes for a Day at the Beach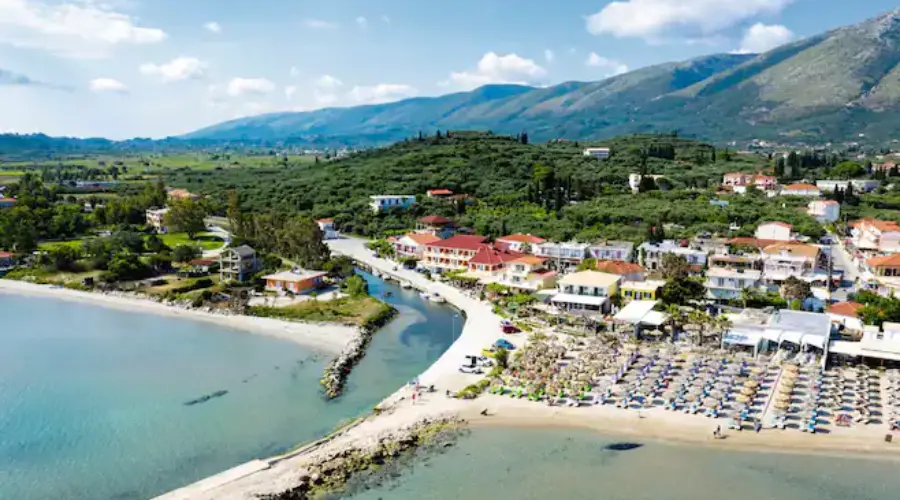 From Drosia, you can reach Alykes Bay in about 15 minutes toj enoy one of the nicest beaches on the northeast coast of Zante. Spend the day relaxing on the golden beach or swimming in the glass-clear sea. You may fly through the air on a jet ski or even attempt paragliding if you're more adventurous. In addition, when you are hungry, a few pubs on the shore serve cuisine, including pizza, sandwiches, and seafood.
---
5. Enjoy Your Lunch with a Breathtaking View
A flurry of cafés is tucked away on the hillside as you go south toward Kanoni'sharbour. Most of them feature outside seating, providing some of Corfu's greatest views. Enjoy dinner at one of them while watching the sun go down over Mouse Island and the water in your holidays to Greece.
---
6. Sink into a Kreatopita from Kefalonia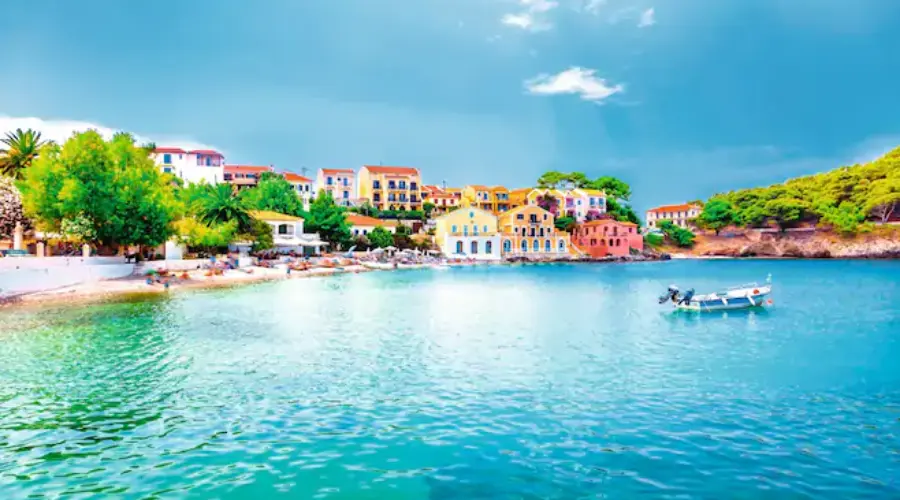 Everyone on the island loves these pork pies. Traditionally, they are served as the main entrée during Sunday supper. These days, you can have one any day of the week, either as part of a meze platter or simply a slice to eat while walking down the street in your holidays to Greece. Depending on whomever you ask, the ingredients may vary. However, the classic version often includes pork and beef, as well as a variety of spices, citrus peel, cheese, herbs, and vegetables like potatoes and leeks.
---
7. Boat around the Island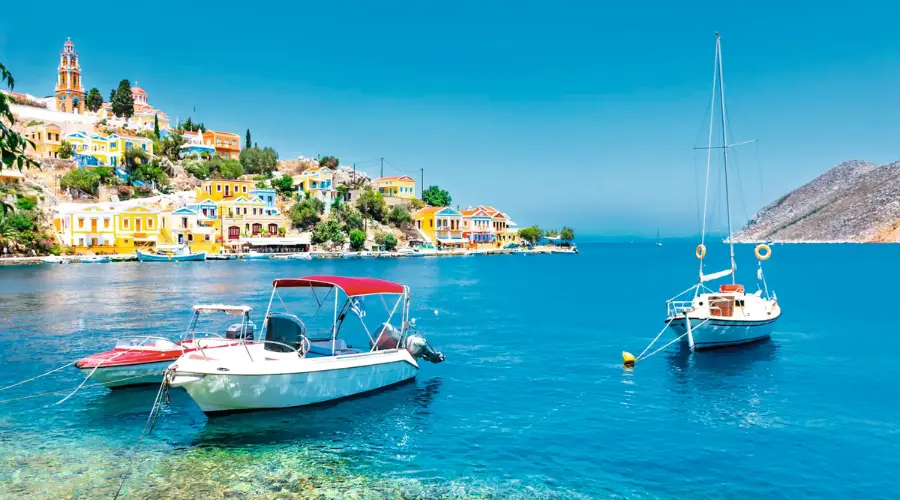 The best way to discover Corfu's shore in your holidays to Greece is via boat, which you can rent directly from Kanoni Harbour. Then, get into the sea to snorkelling and anchor up off the coast. Alternatively, you might cruise around the coast searching for sea caves and scenic beaches.
---
8. Aragostili's Natural Harbor
The country's capital harbour is one of the few harbours in the Mediterranean. It is situated between two peninsulas and, thus, shielded from the ocean's current. In the mornings, loggerhead turtles often visit the bay's shore because of the tranquil waters.
Conclusion
Whether you're looking to get a tan or enjoy some time in the water, the Greek islands are the perfect destination. TUI UK offers spectacular travel plans for your cheap holidays to Greece.  Indulge in all your travel wishes in the most convenient and stress-free manner possible by booking your holidays to Greece with TUI UK.
FAQ's