Luxurious Hotels in Iceland, Iceland is one of the most popular travel locations in the world, which is no longer a mystery. Newcomers marvel at the primordial landscapes that are being shaped in front of their eyes as they travel the Ring Road, which is young compared to most other countries on Earth yet ancient to humankind. Repeat visitors explore the country's remote regions, living in little communities that cling to perilous beaches, going on epic multi-day treks, and learning that every glacier, valley, and hill in the country has something amazing to offer. The nation is known for being both open-minded and environmentally responsible, and its remarkable architecture offers some one-of-a-kind, opulent, and eco-friendly accommodations. Check out these luxurious hotels in Iceland available on Booking.com to plan your trip. 
Top 9 Luxurious Hotels in Iceland
1. The Retreat at the Blue Lagoon, Reykjanes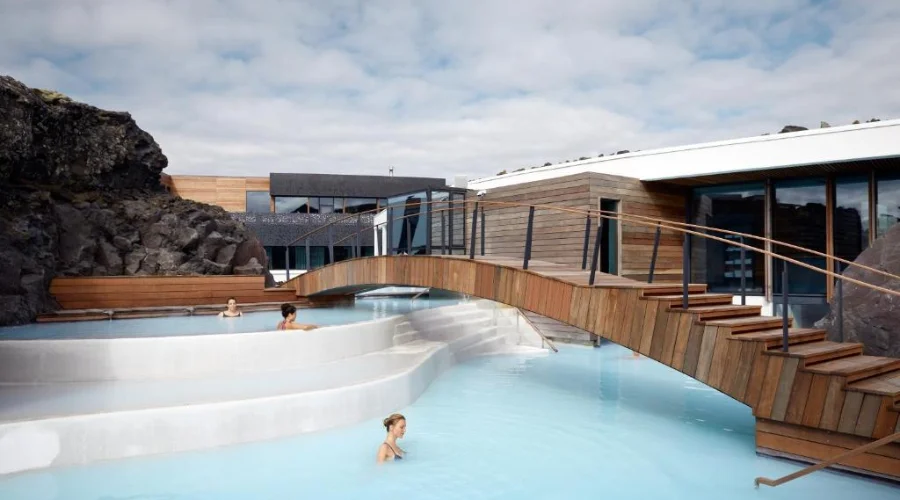 The Retreat appeared just as some detractors claimed that the Blue Lagoon, the epitome of Icelandic tourism, was starting to show signs of wear. It is marketed as one of the country's most opulent and well-known hotels in Iceland, and it is a colossal mass of slick grey slate, superb service, and sophisticated suites. The Moss restaurant offers opulent-tasting meals, and there is, predictably, wonderful access to the  Blue Lagoon's volcanic waters.
---
2. Hotel Reykjavik Edition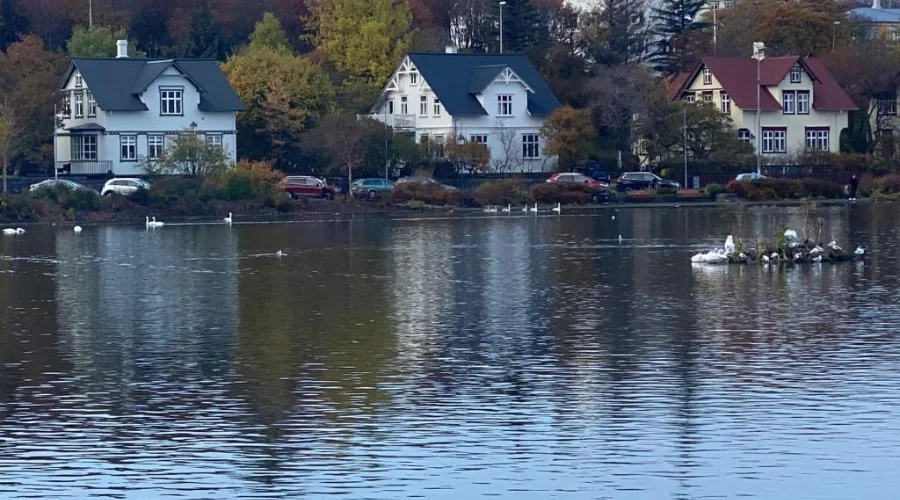 The Reykjavik Edition,  a brand-new addition to the city's hotel industry, is a sigh of relief in a place where style and creativity are a way of life. This hotel, which is a member of the prestigious Edition brand created by Ian Schrager and Marriott, puts Reykjavik on par with places like Manhattan, Barcelona, Tokyo, and Shanghai. With materials like basalt, lava, warm wood, and concrete, the interiors effectively capture the energetic and dynamic vibe of Reykjavik while also incorporating touches of Nordic inventiveness in the décor.
Also Read: Explore the luxurious hotels in Las Vegas Nevada for a relaxing stay
---
3. Deplar Farm Hotel
The Tröllaskagi Peninsula is a great option for those seeking to venture outside the Ring Road and into Iceland's interior. A single road runs along the rocky coastline of one of the hilly regions in the nation, providing views of the stunning  Northern Atlantic Ocean and linking several fishing communities that are dwarfed by the enormous surroundings. Inland, the valleys that pass through the mist-shrouded mountains are where Deplar Farm is located. Deplar Farm provides daring visitors with the true package and is operated by the exclusive Eleven Experience.
---
4. Hotel Ranga, south Iceland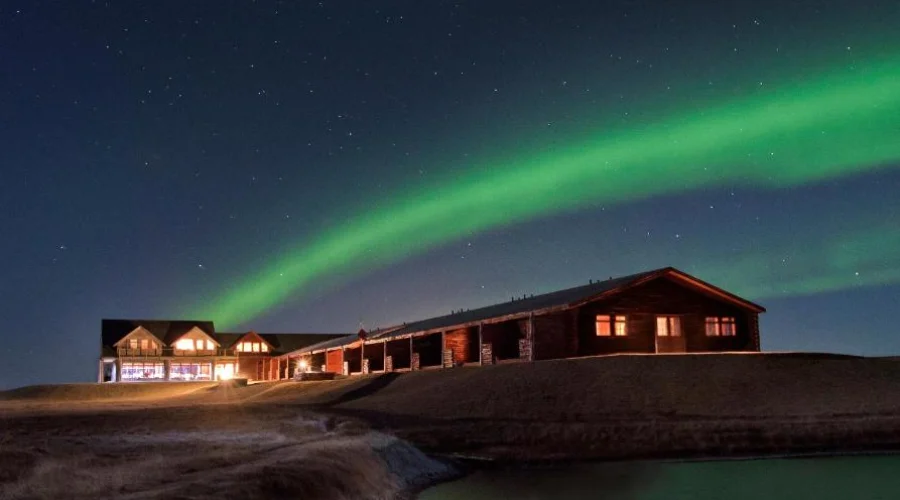 By retreating to a magnificent log cabin away from the Golden Circle, Hotel Ranga enables you to avoid the tourist hordes. Because of the hotel's remote location by the East Ranga river and gloomy sky during the fall and winter, you have a better possibility of  viewing the northern lights; staff members will let you know if the aurora is present. If you've decreased substantially, it's simple to get to the south coast's attractions, including the impressive Skogafoss waterfall.
Also Read: Enjoy your vacations at the top 5 villas in Spain
---
5. Fosshotel Lagoon Glacier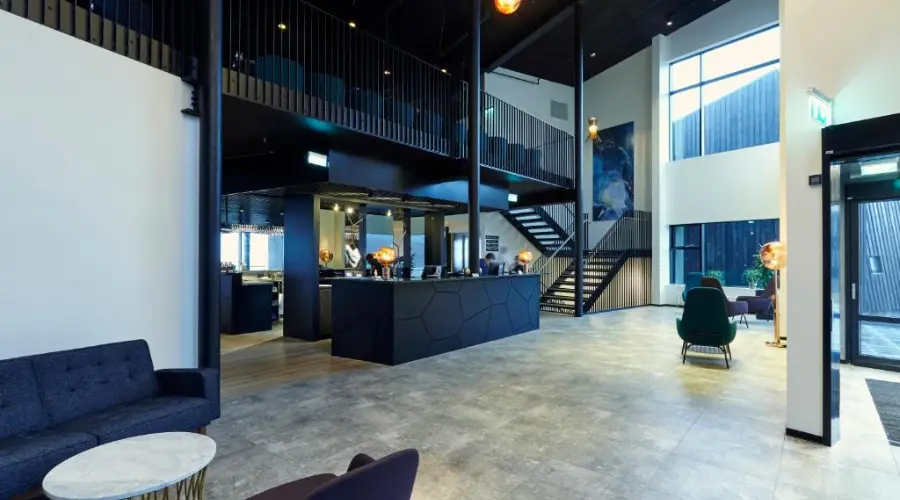 Fosshotel Glacier Lagoon, which can be found halfway between Skaftafell and Jökulsárlón Glacier Lagoon, is a must-stop on your Icelandic road trip. Huge windows in each of the 125 modern rooms provide views of the surrounding nature and Hvannadalshnkur, the highest peak in the nation. The hotel exudes peace and tranquility, further enhanced by the high ceilings. The hotel's big restaurant features meals that are influenced by the local environment and are furnished in a geometric style. Of course, this property's best feature is its closeness to the Fosshotel Glacier, which offers excellent trekking just outside your door.
---
6. Hotel Alda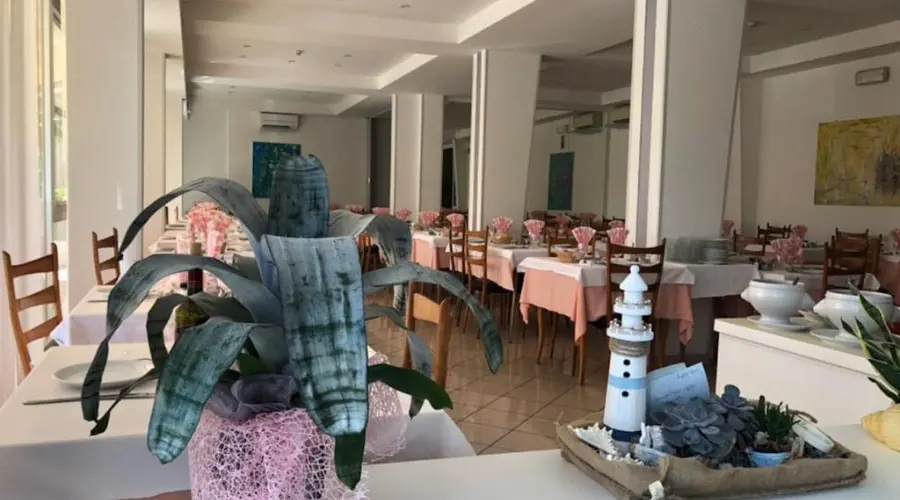 Alda Hotel, located on Reykjavik's main retail strip, is yet another favorite for city breaks. The outdoor hot tub is ideal for unwinding after a long day of sightseeing even though the hotel is conveniently placed. The emphasis here is on tranquility and serenity, creating an oasis-like atmosphere. There are 88 stylish guest rooms with L'Occitane toiletries, each with a unique shape and size, vivid color schemes, striking artwork, and designer furniture. If you enjoy a chic, laid-back atmosphere or are vacationing with children, Alda is ideal. You can eat at the laid-back Brass Kitchen & Bar or explore many options nearby.
---
7. Iceland's Radisson Blu Hotel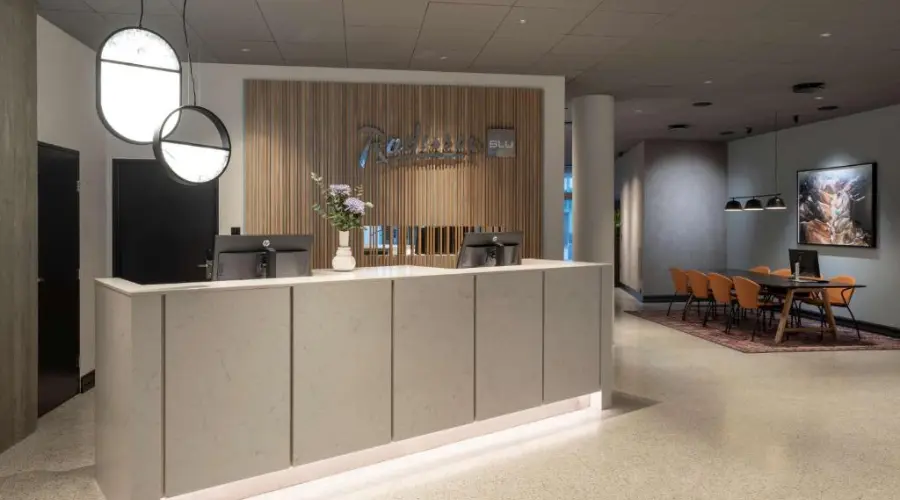 The Radisson Blue Hotel is housed inside a former ancient freight company building, like many other hotels in Iceland, downtown Reykjavik. Additionally, despite the majority of the interiors being modern, original elements like rotating doors, crown molding, and staircases still exist. In the hotel's 1919 Restaurant, neo-Nordic cuisine such as local lamb, cod, and even minke whale are served, along with cocktails in the adjacent lounge.
---
8. Hotel Rangá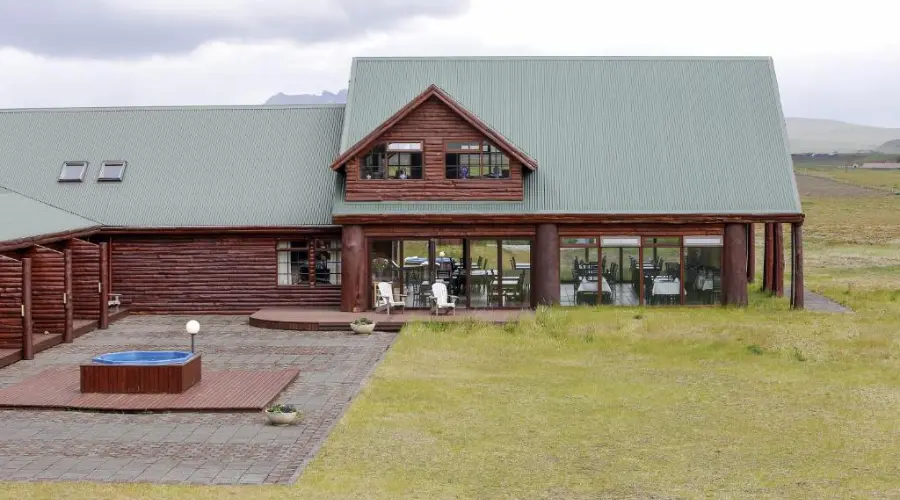 This south shore hotel, which sits halfway between an opulent hunting lodge and an intriguing country manor, sets the tone for your stay. Hotel Ranga is cozy, welcoming, and social after a day of exploring, such as going snowboarding on the glacier or taking a private super jeep excursion into the secluded Thórsmörk Nature Reserve. The rooms here have a genuine homey feel, evoking the atmosphere of an Icelandic summer cottage, and the communal areas are decorated with regional artwork and Icelandic textiles.
---
9. Flatey Hotel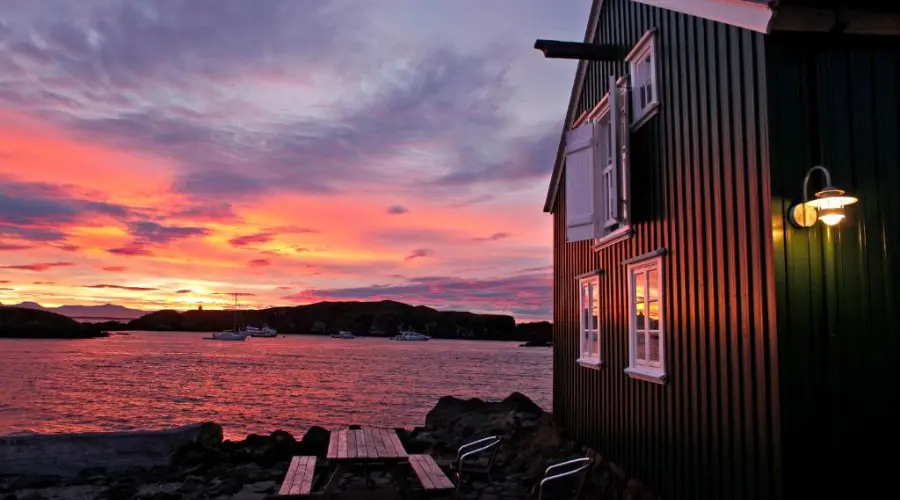 Travelers can also board the Westfjords boat from Stykkishólmur, which makes its way across the tens of thousands of stones, skerries, and islands in the valley before docking at the  southernmost point of Iceland's  least-visited region. Time passes differently here; even for only one evening, a stay at the offshore hotel will make you feel as though you're slipping into the erratic pace of an Icelandic summer.
---
The Bottom Line
Iceland is a destination unlike any other, with glaciers looming alongside the road, waterfalls crashing down within arm's length, geothermally warm rivers beckoning you to peel off and dive in, and whales breaching nearby. The best hotels in Iceland respond to the terrain in unique ways, offering outdoor facilities like hot tubs and hospitable interiors that mirror the scenery rather than try to challenge it. It is even though the country is all about the great outdoors. It has a lot to offer people of all ages and preferences with some lunar-like scenery, heart-pounding pursuits, and a tonne of unconventional sites. For the observant traveler, Reykjavik is among the best city getaway locations in the world. You can follow the Trendingcult website for more information on  luxury hotels in Iceland. 
FAQ's