The Table Lamps are great pieces of home decor that will make your home look extra stylish and allow you to enjoy the soothing brightness at home. Table lamps are often small types of table stand lights that are designed to place on any piece of furniture at home. It could be placed beside your beds, on study tables, in the living room, or where there is a need for extra light. The table lamps are not for covering the entire room with brightness though, they are often purposeful in design. 
Over time these lamps have gone through many unique designs. That's why they have become more appealing to home designing especially with furniture. The table lamps can also act as a quick solution to lighting a specific area at home. They can make your private space to have a calm and pleasant time. The HomeDepot brings an amazing collection of these lamps to meet your desirable expectation with lighting, furniture sets, and classic design to keep your home looking sophisticated.
Top 8 collection of table lamps to make your home look enlightened 
1. TABLE LAMP DARINA COFFEE WITH WHITE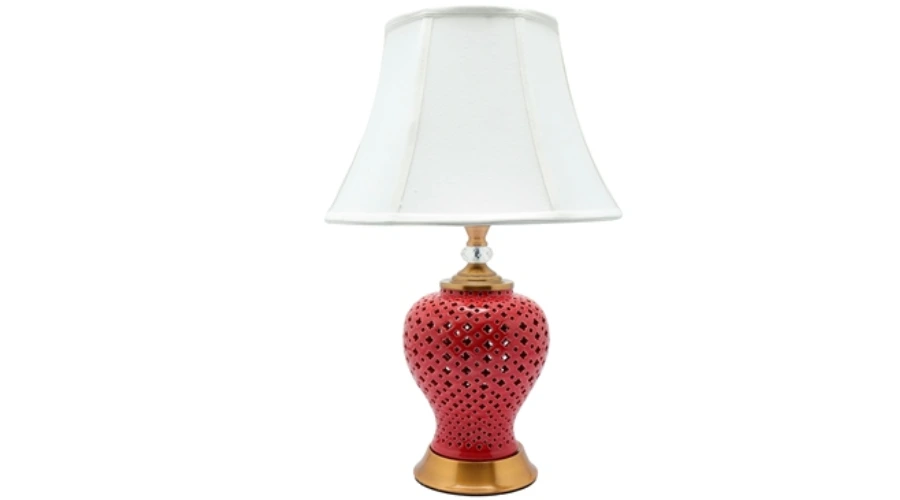 For a simply perfect setting at home around the bedside table, on the desk, or in the living room on the best furniture the TABLE LAMP DARINA COFFEE WITH WHITE is an excellent choice. The overall design of the lamp promise to keep your special areas at home elegant and timeless. The lap is also suitable to use on the study table or set in your kid's room where your kids need deemed brightness during the bedtime story session. Invest on quality and affordable table lamps.
---
2. INDOOR TABLE LAMP LED 
THIS INDOR TABEL LAMP LED is a classic design for making your home furniture look elegant and appealing. It's suitable to uniformly brighten the interior spaces where you need some extra lights without having to cover the entire room. It's built with 3-intensity touch technology and the overall dimensions are 33.7 x 13. 8 cm to set up on any furniture without taking up much of your home space.
---
3. TABLE LAMP OF 1 LIGHT OF 60 WATTS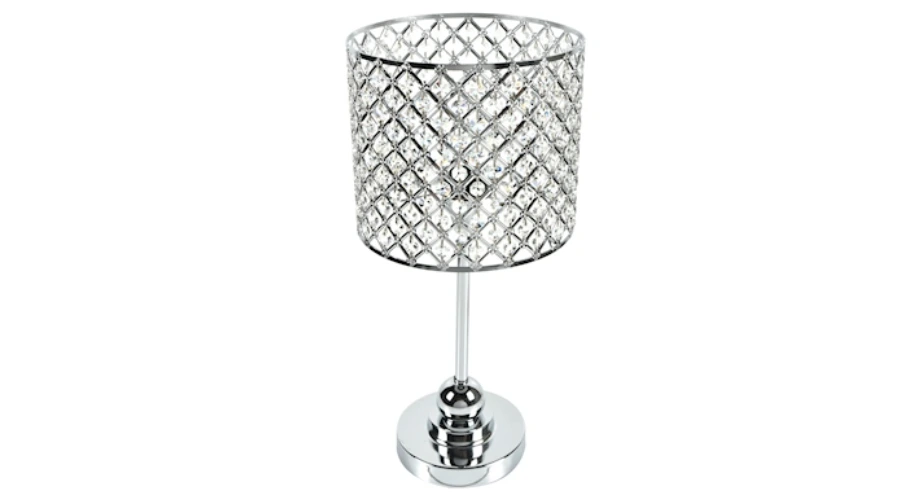 Sophiiscatead and enhancing living decor table lamp is an enduring masterpiece for making your home have the element of royalty. It's suitable to set up in the bedroom, living room, in the office, or in the study room. Without having to cover up your space around the furniture top, this Table Lamp will make your home look cozy and adorable. It looks classy due to the chrome finish design and transparent glass used to light up the interior design of a room. It's a timeless investment table lamp.
---
4. TABLE LAMP OF 1 LIGHT OF 100 WATTS
The table lamp of 1 light comes with a combination of a classic design to enhance your home interior design and to meet your need for lightning in the small spacing area. The decor living table lamp promises to keep your home furniture cozy and spacious. It's easy to set beside your bed, on the study table (desk) in the office, or in the lying room where there is a need for an Eva Decor Living table lamp. The modern design of the lamp keeps your mood positive vibes at all times.
---
5. LIVING DECOR TABLE LAMP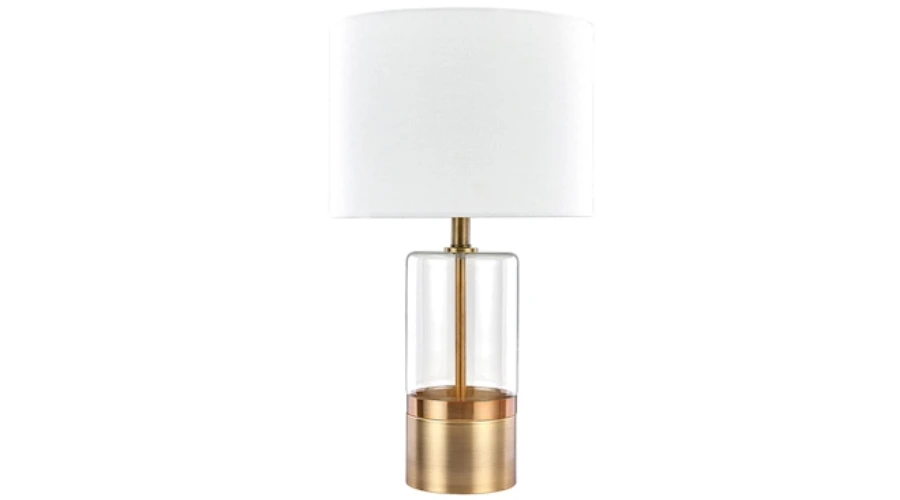 This is an impeccable Athena decor living table lamp suitable for any type of modern house or office interiors. It comes with an overall measurement of 63×35.5 cm to set up on any medium size furniture. The material used is iron with a corrosion-resistant gold finish and white glass that gives out extra glamour to your home interior design. The line shade makes the table lamp an elegant piece of home decor.
---
6. TABLE LAMP WITH 1 WARM LIGHT OF 4 WATTS
When it comes to sleek design to suit modern homes the Bowen decor living table lamp is a must-buy. It's a stop collection of table lamps on the HomeDepot, it gives out the perfect placement anywhere around the house, in the office, or even in the cafes. Add extra standards to your setting area with this sophisticated Bowen Decor living table lamp. The material used is metal adapted with an oil-rubbed bronze finish which gives out timeless beauty to your setting areas.
---
7. TABLE LAMP 40 WATTS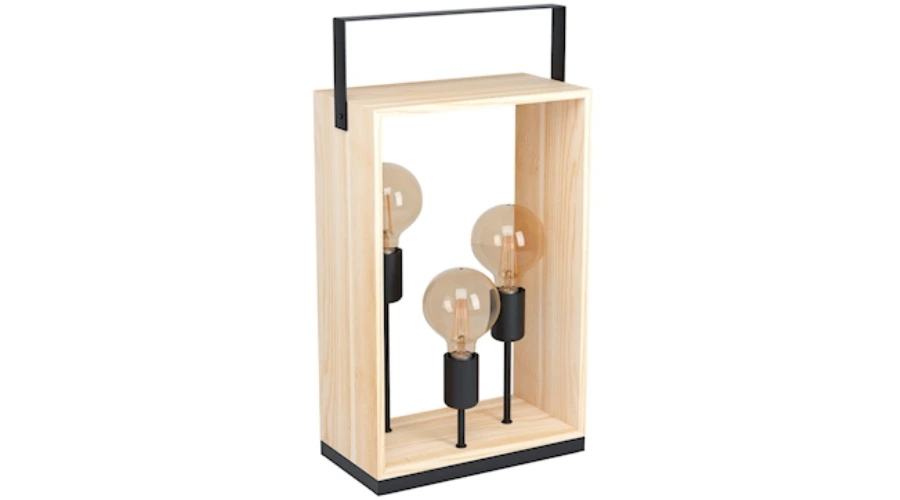 Transceining from ordinary table lamps to a more refined type the Famborough Eglo table lamp comes to your rescue. The total design of the lamp improves the energy anywhere around the house, in the office, and is also suitable to use in cafes and restaurants. In addition, the lamps are cozy enough to set up on the stud tables as well, where you don't have to worry about space constraints. The appealing vintage design with a rectangular shape is perfect for E27-type sockets. You can't go wrong with the Famborugh Eglo table lamp.
---
8. TABLE LAMP WITH 1 WARM INCANDESCENT T LIGHT 40 WATTS
Apart from the regular type of table lamp, this is a classic vintage-looking Hornwood Eglo table lamp that makes every customer realize the importance of investing in a table lamp. It's extra cozy for any type and size of furniture. It could be used around the best side, in the office, cafes, restaurants, and living room, and is easly to set up on the study table. The sleek design and overall finish of the lamp keep your mood enlightened. It's made of steel, a matte black finish with wooden support and it carries an appealing look with any type of interior decoration.
---
9. INDOOR TABLE LAMP 85 WATTS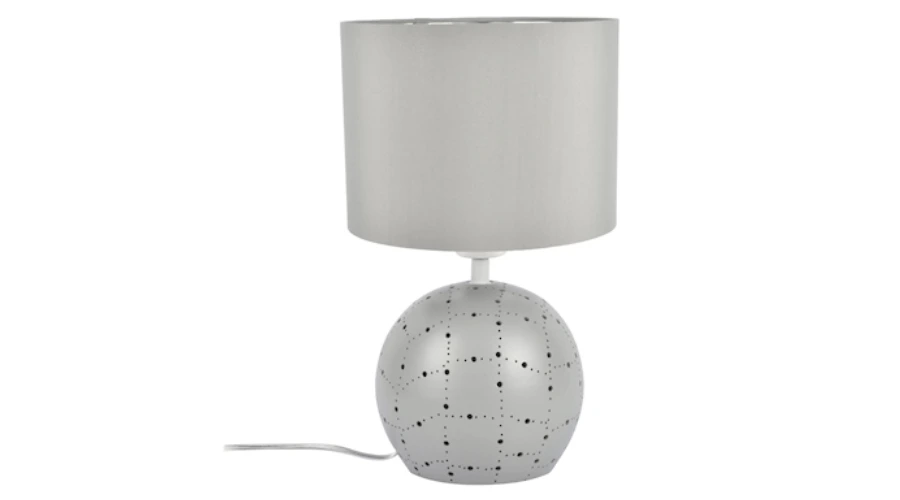 A great investment is in the simple yet elegant Montalbano Eglo table lamp. This is a decorative type of lamp to suit any type of room. Set it up in the office, bedroom, lying room, on the desk, and your interior design comes alive. It brings in the transcending outlook around the setting areas where a handful of home decor with light brightening is required. The lamp is compatible with 127-volt electrical currents. The modern dyeing of the lamp has a sphere made of ceramic and a gray plastic screen for a more enhanced outlook.
---
Conclusion 
There is an ever-increasing demand for table lamps to add extra decoration to living space areas. The interesting thing about these lamps is that they are versatile in design. They are perfect for both personal use at home and for professional use in the office's cafes and restaurants where there is a need for small lighting space around the corner. Plus these lamps are quite affordable compared to their quality. Get your endless collection of table lamps for a living room, offices, desks, or for any specific prose on the HomeDepot. For more information visit Trending Cult.
FAQ's