Trackpants, once relegated to the realm of gym attire, have now taken the fashion world by storm, becoming a versatile and stylish option for men's casual wear. With their perfect blend of comfort and street style, trackpants have become a wardrobe essential for men of all ages. In this blog, Trending Cult will delve into the versatility of trackpants and the top brands of trackpants for men at JD Sports. Embrace the trend, elevate your fashion game, and discover the ultimate versatility of trackpants.
The versatility of trackpants for men: From workouts to night outs
One of the greatest strengths of trackpants for men is their versatility. They can seamlessly transition from gym wear to streetwear and even to nighttime fashion.
Workouts: Trackpants are designed for movement, making them perfect for workouts, yoga, or running. Pair these running trackpants with a moisture-wicking top for optimal performance.
Travel Comfort: Long flights or road trips call for comfortable clothing, and trackpants are the ideal choice. They offer the perfect blend of style and comfort for travel adventures.
Weekend Loungewear: Spend your weekends in comfort and style by lounging in trackpants paired with a cozy sweatshirt or hoodie.
Night Outs: For a night out with friends, opt for dressier trackpants in a sleek fabric, and pair them with a stylish jacket or blazer for a trendy yet relaxed look.
Top brands of trackpants for men available at JD Sports
1. Under Armor Mens UA Storm Track Pants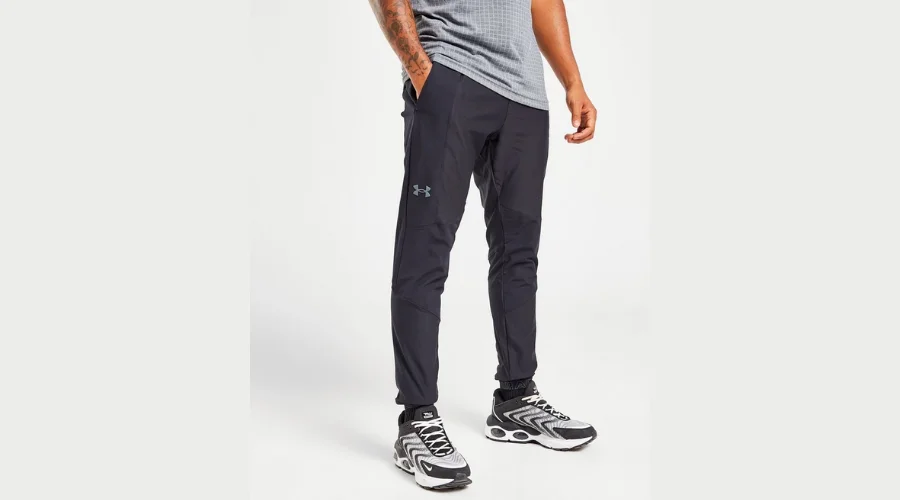 Experience the ultimate in performance and style with Under Armour's exclusive trackpants for men, available only at JD Sports. These regular-fit track pants are crafted from a smooth and lightweight woven polyester fabric, ensuring durability for long-lasting wear. Embrace the outdoors confidently with UA Storm technology, shielding you from the elements in any weather condition. The elasticated waistband and cuffed ankles provide a secure and comfortable fit, allowing you to move freely and confidently. Embrace the sporty vibe of these track pants by pairing them with a fitted performance t-shirt or a sleek athletic tank top. 
---
2. adidas Originals Adicolor Classics Track Pants
Step into timeless style with the adidas Originals Track Pants. Presented in a fresh white hue, these trackpants for men offer the perfect combination of style and sustainability. Crafted from a blend of recycled polyester and cotton, ensuring a soft and comfortable feel against your skin. The drawcord-adjustable waist allows for a personalized fit, while ribbed trims taper the legs for a sleek look. Classic black 3-Stripes adorn each leg, showcasing the iconic Adidas touch, while the Trefoil badge beneath the left pocket adds a final flourish of authenticity to these must-have track pants. For a classic and timeless style, pair the white trackpants with a matching white Adidas Track Jacket.
---
3. Nike Mens Air Max Cargo Track Pants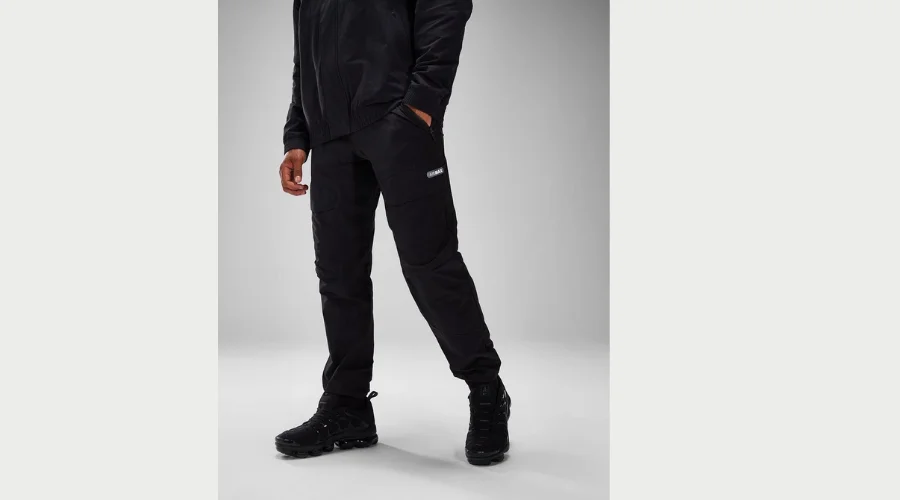 Elevate your streetwear game with the Nike Men's Air Max Cargo Track Pants, a fusion of style and functionality. These classic cargo pants are designed with zipped side pockets and spacious cargo pockets, offering ample storage options for all your essentials. Crafted from lightweight yet durable nylon fabric, these track pants feature wicking technology that keeps you cool and comfortable, ensuring sweat is quickly evaporated. Whether you're hitting the streets or heading to the gym, these cargo track pants are the perfect companion for all your daily adventures.
---
4. Napapijri Men's Malbury Cargo Track Pants
Introducing the Napapijri Men's Malbury Cargo Track Pants, available exclusively at JD Sports. These standard-fit trackpants for men are crafted from a lightweight yet durable polyester fabric, offering both style and comfort that lasts. In a sleek black colorway, these track pants feature an elasticated waistband for a secure and locked-in feel, while the elasticated cuffs allow you to flaunt your favorite trainers. Pair them with a casual tee and sneakers for a laid-back street style look, or dress them up with a crisp button-up shirt and loafers for a modern and elevated ensemble.
---
5. Nike Academy 23 Track Pants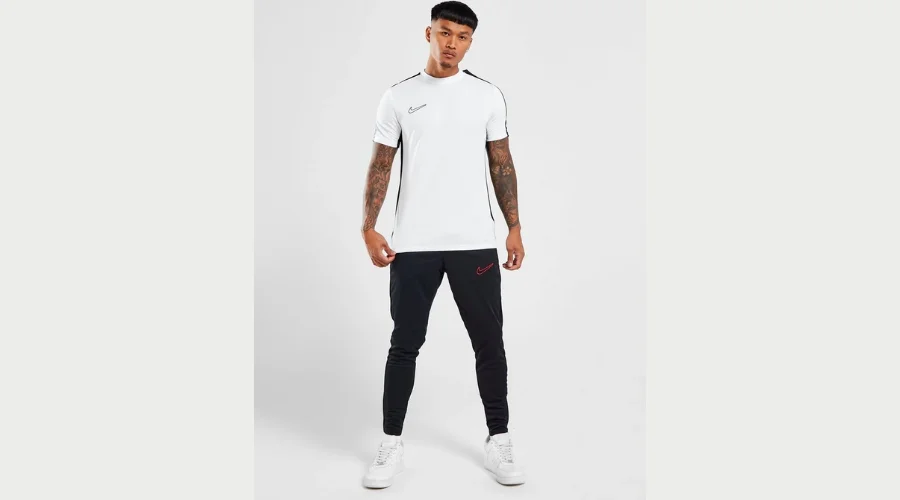 The Nike Track Pants are a perfect blend of performance and style, designed to enhance your athletic experience. With Nike's Dri-FIT technology, these track pants wick away sweat, ensuring faster evaporation and keeping you dry and comfortable throughout your training session. The lightweight knit fabric feels smooth against the skin, providing a luxurious feel. Mesh side panels add a breathable and cool element to the design, ensuring optimal ventilation during intense workouts. Keep it simple and comfortable by pairing the track pants with a basic white t-shirt or a relaxed-fit sweatshirt. Slip on some slides or comfy sneakers for a laid-back and casual look.
---
6. The North Face Men's Cargo Track Pants
Upgrade your streetwear game with The North Face Cargo Track Pants. In a sleek black colorway, these regular-fit trackpants for men offer both style and comfort for your everyday wear. Crafted from smooth and durable poly fabric, they provide a luxurious feel and ensure long-lasting performance. The elastic waistband offers optimal support, while the cuffed ankles enhance the fit and add a touch of urban flair. For a laid-back and trendy look, pair these track pants with a graphic t-shirt and sneakers. Alternatively, dress them up with a crisp button-up shirt and loafers for a modern and sophisticated ensemble.
---
Conclusion
Trackpants have evolved from being mere workout gear to becoming a fashion staple for men worldwide. With a myriad of brands to choose from, each offering its own unique designs and features, finding the perfect pair of trackpants for men has never been more exciting. From performance-focused brands like Nike and Under Armour to sporty elegance from Adidas and Puma, the options are endless at JD Sports. So, go ahead and explore different brands, unleash your personal style, and rock those trackpants with confidence. For more information, visit TrendingCult.
FAQs