Washer dryers have become a power couple of domestic appliances and have emerged to revolutionize the way we deal with our dirty laundry. These appliances combine two important household applications—the washing machine and the dryer—to make your laundry experience far more efficient. It first washes your clothes and then, in a whoosh of hot air and then moves on to dry them to perfection. In this blog, Trendingcult will help you pick out the best washer dryers for your home to save both time and space. 
Types of Washer Dryers 
Not all washer dryers are created equal, and it's important to understand the nuances of the available options so you can find one that aligns to your household's size and your laundry needs. For instance, all-in-ones typically offer you a compact solution because of which they are ideal for homes where space is an important factor. Next, you have to make the choice between vented and ventless models. Vented washer dryers expel hot, moist air outside, while in contrast, ventless units recirculate the air and minimize the need for external venting.
---
Washer Dryers vs Separate Machines 
While it's true that washer dryers may have smaller capacity compared to dedicated machines, advancements in technology have greatly improved their efficiency. In fact, many modern washer dryers often come with energy-efficient features and integrated AI that can rival separate machines in terms of performance.
Some people also believe that the drying capability of washer dryers is subpar which leads to  clothes being damp or wrinkled, when in reality, the effectiveness of a washer dryer's drying cycle depends on a range of factors, including load size, fabric type, and proper use of the machine. You will need to follow the manufacturer's guidelines and use appropriate drying settings for a washer dryer to deliver clothes that are dry and wrinkle-free.
Read more about: Top 5 Drying Rack Stairwells on Vidaxl: Make Your Laundry Even Easier 
---
Top Picks for Washer Dryers 
1. Haier Front Load Washer Dryer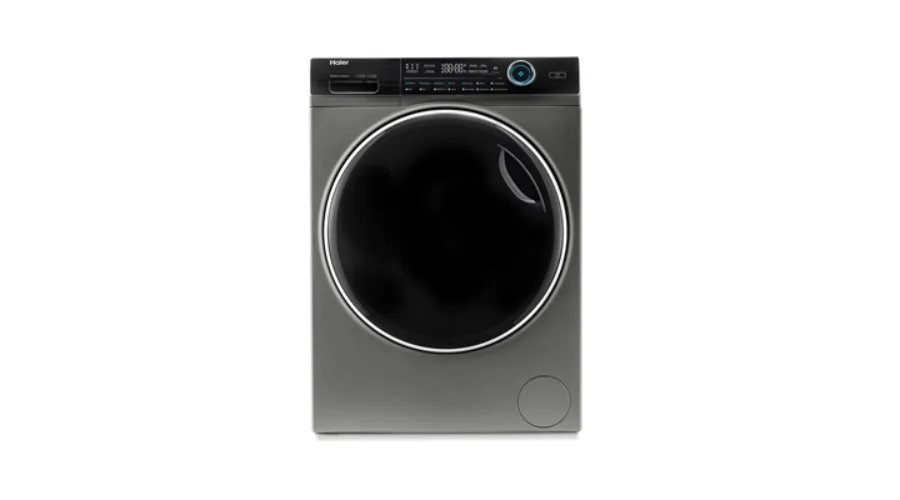 The Haier Front Load washer dryer is a long lasting model for optimum washing. The motor comes attached to the drum, which leads to noise and vibration reduction. The included micro steam technology also helps you reduce wrinkles while the ABT technology provides you with efficient bacterial elimination for you to get the most hygienic clothes. The tempered glass lid allows you to look at the status of your laundry and is strong enough to resist any damage. 
2. Samsung Washer Dryer Front Load
This washer dryer has an integrated digital inverter which automatically detects the load of your laundry and then controls the current coming to the motor and changes its speed. The bubble technology dissolves the detergent more efficiently because of which not much hot water is needed in the washing program. The steam cleaning also removes ingrained dirt and bacteria with more precision. The air wash also allows for deodorization so your clothes smell very fresh after wash. 
3. Samsung Washer Dryer Front Load 20kg Stainless Steel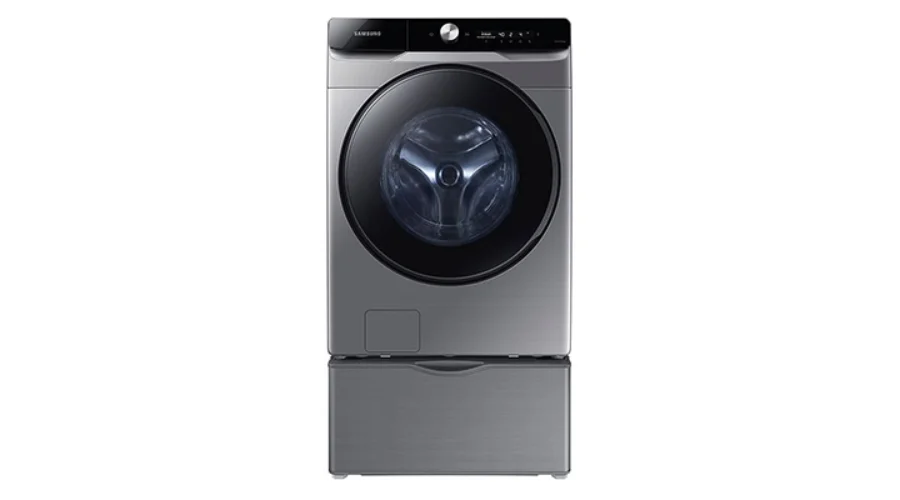 This Samsung washer dryer also comes with digital inverter and bubble technologies. You can also use AI to access its controls, which remembers your habits and then displays suggested cycles and time information. You can also integrate it with Samsung's SmartThings App that gives you advice on cycles and troubleshooting. It also selects the best drying course to dry your clothes more efficiently. 
---
4. Lg Washer Dryer 20 Kg White Inverter Ai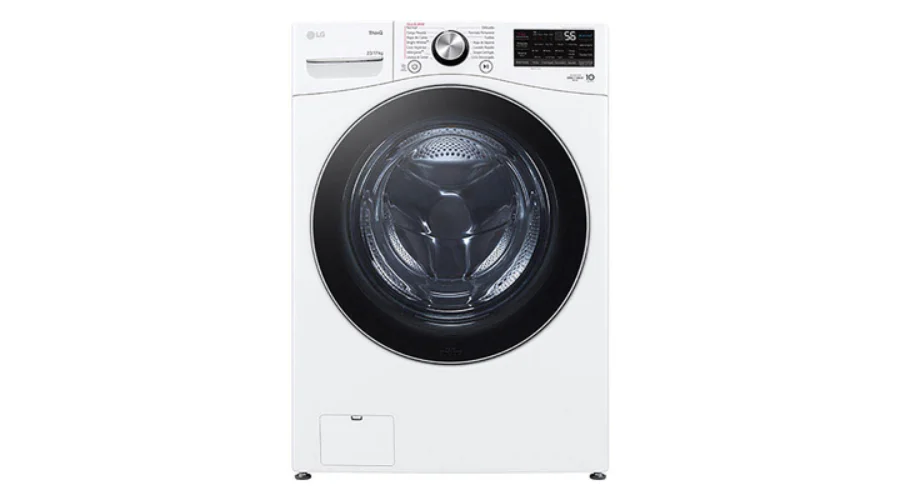 This washer and dryer too comes with an equipped AI that determines the most optimal washing pattern. The steam feature eliminated 99% of the allergens including dust mites that can cause dermatological issues. The included direct drive motor even comes with a 10 year warranty. 
---
Maintenance and Caring Tips for your Washer Dryers 
Regular Cleaning 
Imagine how much detergent, dirt, and lint go through your washer dryer during its lifetime, and imagine it being stuck there always, transferring onto your new batch of clothes. Sounds disgusting, right? That is exactly why it is extremely essential to clean both the washing and drying compartments regularly as neglecting this can lead to mold, mildew, and unpleasant odors. Simply wipe down the interior with a damp cloth, regularly check the seals and gaskets, and remove any residue from the detergent dispenser. 
---
Filter Maintenance
Most washer dryers come with lint filters that play a critical role in preventing lint from clogging the machine and potentially causing damage. Always remember to clean the lint filter after each cycle to ensure optimal airflow. A clogged filter can hinder drying efficiency and even pose a fire risk.
---
Detergent and Cleaning Agents
Some high-efficiency machines require specific detergents to prevent excessive sudsing, which can damage the machine over time so make sure you follow the manufacturer's recommendations regarding detergents and other cleaning agents.
---
Ventilation Maintenance
If you have a vented washer dryer, ensuring proper ventilation is essential as it not only helps with drying efficiency but also reduces fire hazards. Thus, clear the vent duct regularly to prevent lint buildup and blockages. 
---
Conclusion 
Washer dryers are a great way to enhance the functionality of your household while doing laundry. They combine the efficiency of two machines and come together to form a machine that Trendingcult is sure you will definitely love. So head over today to the The Home Depot website for the best washer dryers in the market so you can enjoy a hassle free life too. The Home Depot is a great place to shop for all your home improvement appliances and other products, that too on deal prices. Try out these top picks for washer dryers today! 
FAQs