Professionals working in the film, television, and video content production industries frequently rely on Adobe Premiere Pro, a comprehensive video editing program. Adobe Premiere Pro is an integral part of the Adobe Creative Cloud software package, which encompasses other industry-leading programs such as Photoshop, After Effects, and Audition. 
While Adobe Premiere Elements 2023 is tailored for enthusiasts and beginners, Adobe Premiere Pro offers advanced features for colour correction, audio editing, visual effects, and motion graphics. With its robust set of tools, Adobe Premiere Elements 2023 empowers users with a wide range of capabilities for video editing, providing a user-friendly platform to enhance their creative projects.
Introduction to Adobe Premiere Elements 2023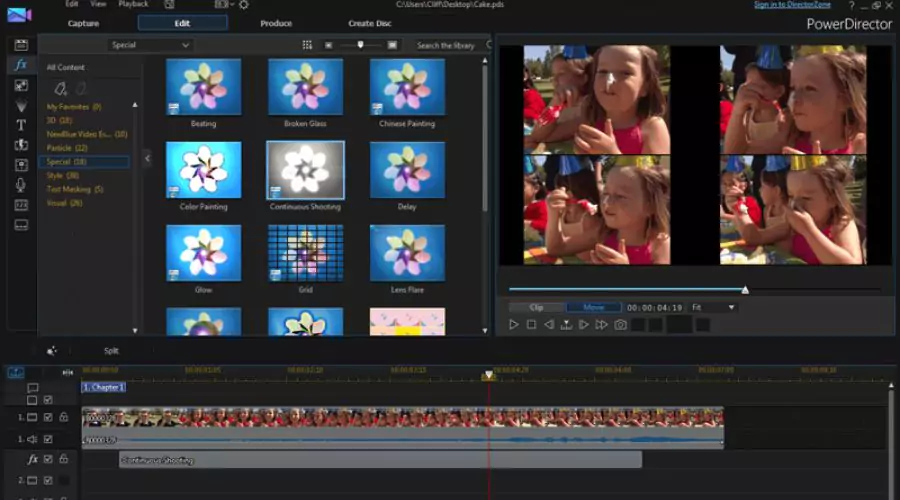 A content management and editing tool is Adobe Premiere Elements 2023. It is comparatively simple to use. Amateurs and new video editors can create beautiful movies in just minutes. This can be used at work, shared online with family members, and in many other places. 
Users can quickly locate photos and video clips within the program. The search engine is quite strong and user-friendly. It helps to organise files into different categories. These could be random file categories or labels. The search and access procedure can be sped up as a result. Learning Adobe Photoshop Elements 2023 & Premiere Elements 2023 is not too difficult. 
What are the features of Adobe Premiere Elements 2023?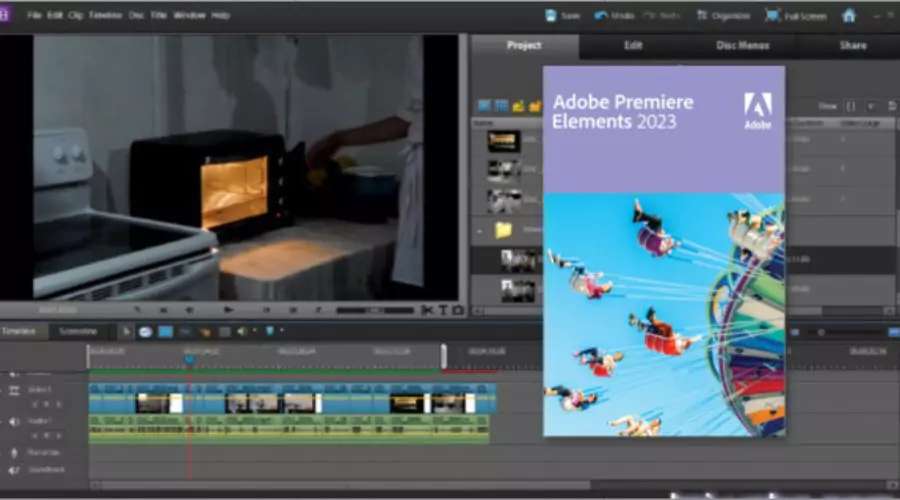 Asset Management

Automatic Modifications

Guides for Automatic Slideshow Creation

Quick Movies with Music Remix

Quick Video Adjustments 

Enhancements for Trim

Video Sharing 

Video Still Capture
What are the benefits of Adobe Premiere Elements 2023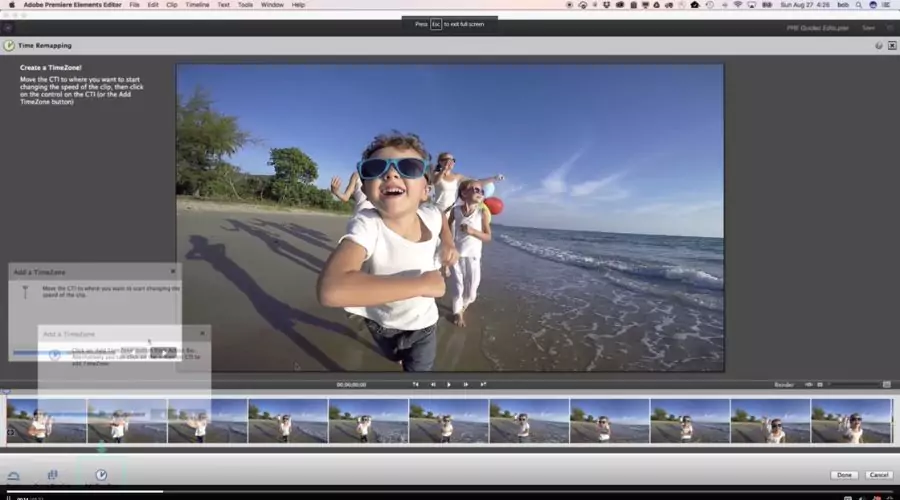 1. Guided Editing
Through a step-by-step tutorial, the software enables users to produce videos with a professional appearance. This is very beneficial and fun for individuals new to video editing. The manual is clear and loaded with useful information. To fully comprehend the power of the software, understanding a relatively small number of complex concepts is required. With Adobe Premiere Elements 2023, users are able to practice their creativity. 
2. Smart Editing
The program helps by preserving the best scenes in the video for users who want to combine two videos to demonstrate comparable shots. The Intelligent Editing feature helps new editors create beautiful videos that both they and their viewers will enjoy.   
3. Capturing Photos
Adobe Premiere Elements 2023 also includes a function for taking pictures. Videos that are in motion can be captured as still images. A frame can be chosen and saved so that it can be used as a picture as well. With this feature, one can develop a wide range of inventive ideas. Everything depends on one's perception.
4. Media Organisation
The program allows users to spend more time editing rather than looking for media. Media like pictures, videos, and audio can be arranged into various categories. To keep files readily available, you can even designate them as favourites.
5. Automatic Selection
The Adobe Premiere Elements 2023 program can automatically locate the best videos and photos for you if you want to quickly create a video to upload to social media for your coworkers, friends, and family to watch. By adding effects and text overlays, you can improve the video and shorten the editing process. 
Adobe Photoshop Elements 2023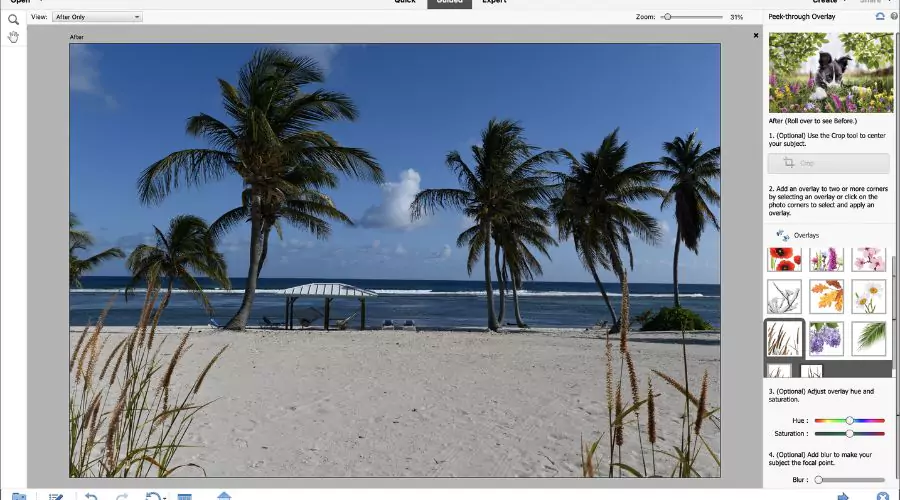 1. User Interface
The Home Page, the Organiser, and the Photo Editor are the three divisions of the program (plus if installed, the Premiere Elements video editor). The opening screen, known as the Home Page, offers quick access to news and unique tasks like making slideshows and finding recent projects and pictures. Adobe offers the tools required to organise photos rationally, including the ability to create albums and stack faces so they can be further grouped. (family, friends, etc.). 
2. Special Features
There are several unique elements in adobe photoshop elements that are frequently helpful and time-saving. It's crucial to remember that AI features like sky replacement only functions well with specific types of images. Similar to Move and Scale Object features using the Content-Aware Fill function is best when the technology can accurately replicate the nearby area. Moving Overlays, another unique feature, allows you to apply an animation to a still image.
3. Performance
Elements 2023 now perform much more quickly overall, including during installation and startup times as well as for the majority of activities. The software now works natively on Apple Silicon-based Macs and has a smaller footprint, saving hard drive space. Unsurprisingly, these Macs experience the greatest performance gains, with launch times up to 62% faster than those of Photoshop Elements 2022 on a Mac with an Intel processor. 
4. Moving Elements
Moving Elements, one of the new Adobe Sensei-powered features of the program, is a simple-to-use motion effect akin to a Cinemagraph. A brief MP4 or GIF is automatically produced in Elements after the user selects an object or portion of the image and chooses the direction and speed of the movement. The procedure is straightforward, but the final result depends on the image.
5. Web App
With plans to release additional features throughout the year, a new Photoshop Elements web browser and beta iOS and Android applications have been made available. They are currently very basic and primarily intended for sharing and watching within the web-based app. Templates for picture slideshows and collages are available, each with a variety of layouts, graphics, and audio. To utilise the apps, which include 2GB of cloud storage, you must be a registered Elements user.
Conclusion
Adobe Premiere Elements 2023 is a solid editing application that covers a wide range of experience levels. However, more experienced users will find more than enough tools and features to keep up with the majority of the fundamentals of picture editing found in other software available on the market. While some of the more expensive tools, like lens adjustments, are absent, most editing tools, like selections and layers, are still accessible when and where you need them. To find more information, please visit the site, Trendingcult.
FAQs