Who doesn't want a romantic getaway to a paradise island? Bali is one of the most beautiful places on Earth, with stunning beaches, lush green jungles, and vibrant culture. Whether you're looking for a romantic escape or a place to relax and unwind, Bali has it all. So if you are looking to experience the best of Bali, check out these five best hotels in Bali to make your trip truly unforgettable.
Here is a list of the best hotels in Bali:
1. Nau Villa Ubud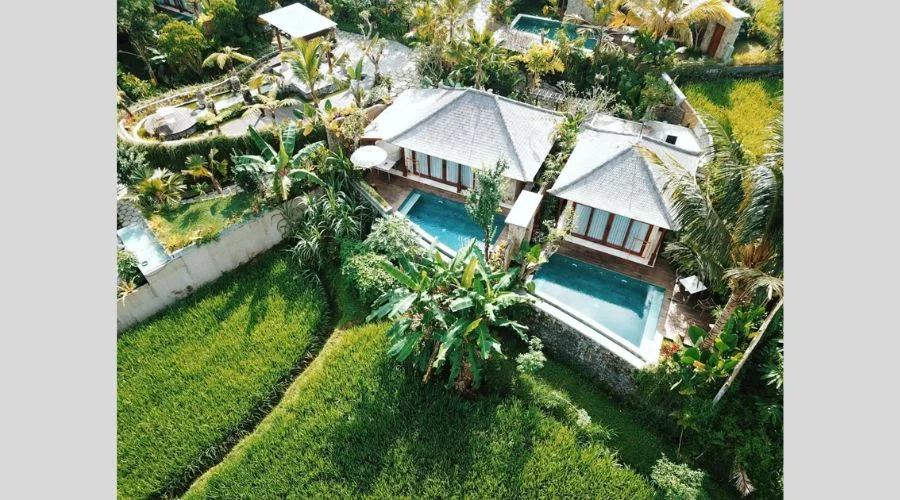 Nau Villa Ubud is among the best hotels in Bali, located in Tegalalang, just five kilometers from the famed Tegalalang Rice Terrace and Ceking Ricefield Terrace. This villa offers an unforgettable stay.
Featuring well-equipped accommodations, Nau Villa Ubud offers modern luxuries like air-conditioning, flat-screen TVs, and private bathrooms with complimentary toiletries. Every unit also has a balcony that overlooks the villa's outdoor pool. For added comfort, guests can take a dip in the hot tub after a long day of sightseeing.
When it comes to dining, Nau Villa Ubud has an on-site restaurant that specializes in Asian cuisine. Whether you're in the mood for a continental breakfast, full English/Irish breakfast, or vegetarian, halal, or gluten-free options, the restaurant has something to suit everyone's taste.
---
2. The Royal Purnama
Royal Purnama is one of the best hotels in Bali. Situated just across the beach, this resort offers an unforgettable experience with its stunning views, luxurious amenities, and top-notch service.
This property offers a wide range of accommodations, from classic suites to spacious villas, perfect for all types of travelers. All the rooms are air-conditioned and have a minibar and a private washroom, stocked with complimentary toiletries and a shower. For added comfort, they also provide a full kitchen with a microwave and kitchenware.
You can Take a refreshing dip in our outdoor swimming pool, or take a stroll in the beautiful garden. If you're feeling more active, you can rent a bike and explore the nearby area. Or, you can take advantage of our 24-hour front desk and concierge services.
---
3. Louka Beach Bali 
Louka Beach Bali is among the best hotels in Bali for an unforgettable holiday. Located in Tianyar, just 48 km from Tegalalang Rice Terrace, this 5-star hotel offers guests a unique and luxurious experience.
This best hotel in Bali boasts an outdoor swimming pool, free private parking, a garden, and a restaurant, as well as access to a bar and water sports facilities. Guests also enjoy a 24-hour front desk, airport transfers, room service, and free WiFi throughout the property.
Each room of this hotel is air-conditioned and contains a wardrobe, a coffee machine, a minibar, a safety deposit box, a flat-screen TV, a terrace, and a private washroom with a shower. The rooms are also equipped with bed linen and towels.
---
4. Munduk Heaven Luxury Villas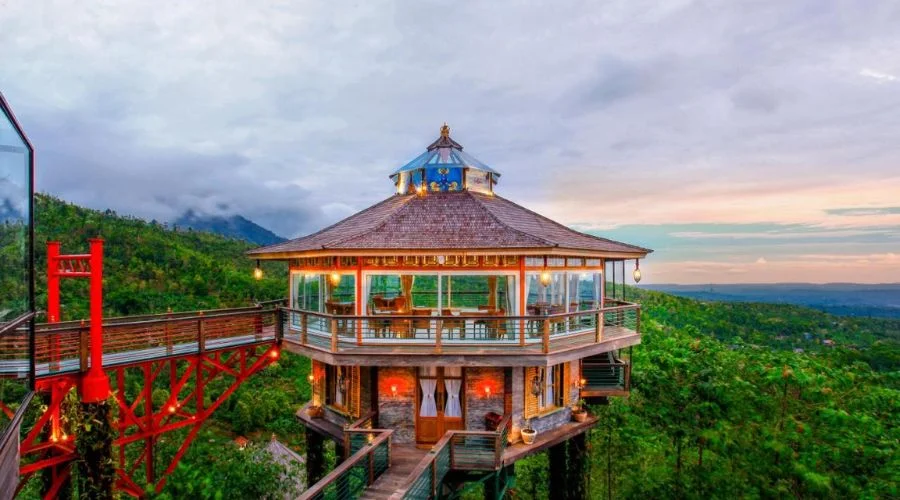 This one of the best hotels in Bali is located in the stunning hills of Munduk, This gorgeous hotel offers a unique opportunity to experience the best of Bali in luxurious comfort.
Munduk Heaven Luxury Villas feature stunning modern architecture, stunning views of the ocean, and a variety of amenities that will make your stay unforgettable. With an incredible outdoor swimming pool, lush gardens, and an on-site restaurant, you can truly relax in the beauty of Mother Nature. 
Each suite of this best hotel Bali is air-conditioned and features a private bathroom with a bathtub, a fridge, a minibar, a kettle, a shower, complimentary toiletries, and a desk. Guests can also choose to upgrade their experience with a hot tub or take advantage of the hotel's room service and daily breakfast.
---
5.  Wapa di Ume Sideman
Wapa di Ume Sidemen – CHSE Certified, one of the best hotels in Bali. Located in the beautiful village of Sidemen, this luxurious resort offers an array of amenities and services, making it the perfect getaway for those looking to explore the wonders of this island paradise.
All rooms are equipped with comfortable beds, air conditioning, and modern amenities, including a safety deposit box and a private bathroom with a shower, free toiletries, and a hairdryer. Guests can also enjoy stunning views from their private terraces, with some rooms featuring direct views of the river. It is one of the best hotels in Bali.
If you're feeling active, take advantage of the fitness center and outdoor swimming pool, or rent one of our free bikes and explore the surrounding area.
---
Conclusion
Bali is the perfect destination for a romantic getaway. With its stunning beaches, lush greenery, and unique culture, Bali has something for everyone. Whether you prefer luxurious resorts or budget-friendly hotels, there is a variety of accommodations on Booking that suit your needs. TrendingCult list of the 5 best hotels in Bali provides the perfect starting point for your romantic escape. With its breathtaking beauty and unforgettable experiences, Bali will make your romantic getaway truly special.
FAQ's