Take a hypothetical scenario, where "Business A," is a growing e-commerce company. Business A started as a local online retailer but soon identified opportunities in international markets. They expanded their product range and began selling globally. Initially, they used their local bank for international transfers and things went wrong. How you may ask? Read on this Trendingcult blog to understand how the international business money transfer process works, what challenges you may face and how you can get rid of the same. 
How does it all work?
Before diving into the case study to understand how international business money transfer services can make a substantial difference in the success of a company, let's first discuss what international business money transfers entail. Businesses have the opportunity to expand beyond their local markets and reach a global audience. However, to harness this potential, they need a reliable international money transfer solution that won't eat into their profits. Let's start by understanding the fundamental advantages of international business money transfers.
1. Cost Savings
Traditional methods of transferring money across borders, such as using banks, are notorious for their high fees and unfavorable exchange rates. With modern solutions, like the one mentioned in our introduction, you can significantly reduce these fees and get a much better exchange rate.
---
2. Speed and Efficiency
The estimated arrival of today, as indicated in the introduction, shows that modern international business money transfer services prioritize speed and efficiency. Your money can reach its destination on the same day, ensuring your business can continue to operate seamlessly.
---
3. Multi-Currency Accounts
Managing finances across multiple currencies is a common requirement for businesses involved in international trade. Holding, receiving, and exchanging money in 25+ currencies worldwide with no hidden fees is a game-changer. It allows businesses to mitigate exchange rate risks, save on currency conversion costs, and optimize their finances to take full advantage of the global market.
With the flexibility to set up sub-accounts in each currency you need, your business can efficiently manage its funds in various locations without the hassle of constantly converting currencies.
---
4. Payment Approvals and Controls
Maintaining control over your finances is crucial. International business money transfer services offer features like easy payment approvals, limits, and real-time notifications. These tools empower you to configure payment approval rules that match your business's unique needs, giving you peace of mind in your financial operations.
---
5. Bulk Payments
For businesses with numerous suppliers and employees, paying them can be a time-consuming task. With the ability to set up single or multi-currency payments and upload bulk payment files, international business money transfer services make the process a breeze. Streamlining this aspect of your business not only saves time but also ensures accuracy and reduces the risk of errors.
---
6. Recurring and Scheduled Payments
In the dynamic world of business, standing orders and recurring payments are commonplace. The ability to set up, manage, and track these payments efficiently can be a game-changer. With features that help you spot duplicates, pause subscriptions, and get notified of changes, international business money transfer services ensure you're never subscribed for longer than you need, saving you both time and money.
---
Back to Case Study 
We had discussed how Business A had undergone a major shift in its consumer base, expanding exponentially to the international market, and how they used local banks for money transfer, but the mode did end up resulting in higher fees, exchange rate loss, and more. 
Solution:
Realizing the need for a more efficient solution, Business A switched to an international business money transfer service that offered competitive exchange rates and lower fees. Here's how the switch transformed their business:
Results:
With the help of the international business money transfer service, Business A's global operations flourished. They experienced:
Increased Profits: By reducing fees and obtaining better exchange rates, Business A saw a significant boost in their profit margins.

Improved Customer Satisfaction: Faster transfers and efficient operations led to happier customers, resulting in more repeat business and positive word-of-mouth.

Streamlined Operations: The service's features simplified Business A's financial operations, allowing them to focus on growth and expansion.

Reduced Risk: Enhanced security features minimized the risk of unauthorized transactions, ensuring the safety of their assets.
---
International Business Money Transfer with Revolut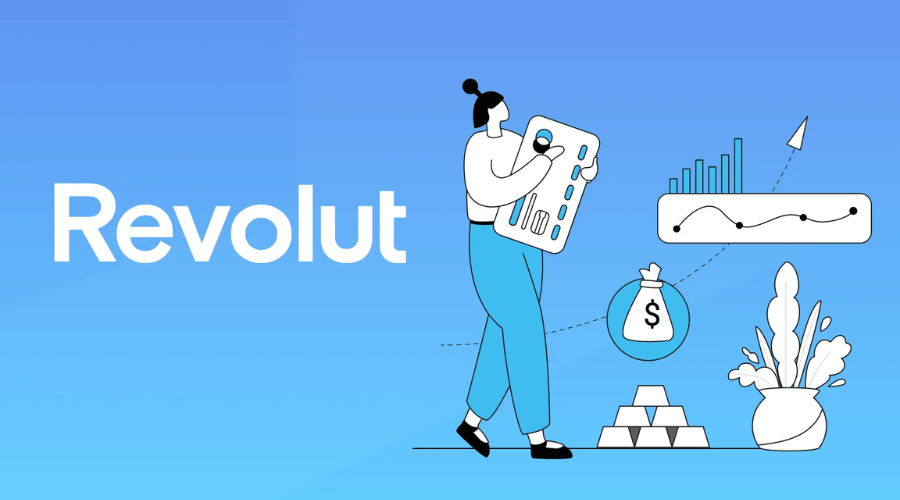 Revolut for Business is one such platform that offers a user-friendly interface designed to cater to the specific needs of businesses engaged in international trade. With thousands of businesses already benefiting from Revolut, you too can save on fees and enjoy fast local and international transfers.
Imagine sending £1,000 to a recipient in the United States. With a traditional bank, you might lose a significant portion of your money to fees and a less favorable exchange rate. In contrast, a reliable international business money transfer service like the one highlighted offers a transparent fee structure. In this case, you'd only pay a £5 bank transfer fee, and you'd get a competitive exchange rate of £1 = $1.2082. This means your recipient would receive $1,208.21, and you'd have spent just £1,005 in total, fees included.
In the event of any questions or issues, Revolut for Business provides responsive customer support to assist you promptly. 
Conclusion 
Revolut for Business is a game-changing platform that simplifies international business money transfers, optimizes your currency exchanges, and streamlines your financial operations. With its competitive rates, user-friendly platform, and extensive set of features, it's a powerful tool for businesses of all sizes. Send money to your clients and businesses today! For more information, visit Trendingcult.
FAQs