Tool storage is an essential aspect of maintaining an efficient and organized workspace, whether it's a professional workshop or a DIY enthusiast's garage. Homebase, a renowned home improvement retailer, offers a wide range of tool storage solutions designed to meet the diverse needs of homeowners and professionals alike.
Importance of tool storage:
Before delving into the specific tool storage options available on Homebase, it is crucial to understand why tool storage is important. Efficient tool storage provides several advantages:
Organization: Proper storage solutions enable users to organize their tools effectively, reducing clutter and ensuring easy access when needed. This saves valuable time and minimizes frustration during projects.

Protection: Tools are valuable investments, and proper storage protects them from damage, rust, and wear. It also prevents accidents caused by loose tools lying around.

Space Optimization: Tool storage solutions optimize space utilization by providing dedicated compartments, racks, and shelves. This frees up work areas, promoting a safer and more efficient environment.
The following is a list of the best tool storage on Homebase that you shouldn't miss:
1. Stanley Open Tote Tool Bag – 18 Inch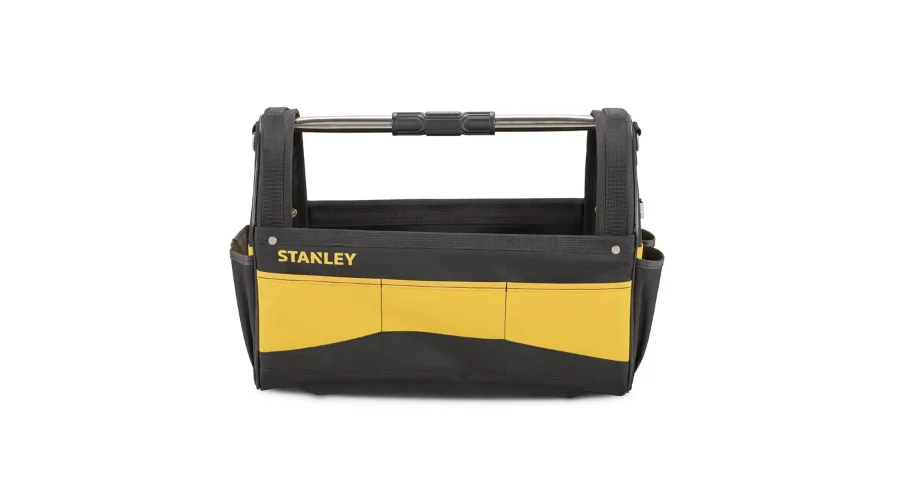 The Stanley Open Tote Tool Bag is specifically designed to provide efficient tool storage capabilities. With its spacious 18-inch size, it offers ample room for a diverse range of tools, accommodating both small hand tools and larger power tools. The bag features a large main compartment that can hold a multitude of items, such as hammers, wrenches, screwdrivers, drills, and more.
One of the standout features of the Stanley Open Tote Tool Bag is its numerous pockets and compartments. These provide a designated space for each tool, ensuring easy access and preventing them from getting tangled or damaged. The exterior pockets are perfect for frequently used items or smaller tools, while the interior compartments can hold bulkier items or power tools securely. 
2. Stanley Fatmax Pro-Stack Deep Toolbox
The Pro-Stack Deep Tool Storage Box provides a versatile and customizable tool storage system. Its unique modular design allows for stacking and interlocking multiple units, enabling users to create a personalized storage solution that fits their specific requirements. 
The individual tool storage boxes can be easily separated or combined, providing flexibility and adaptability to various work environments. Whether you need a compact unit for small-scale projects or a comprehensive storage system for larger tasks, the Pro-Stack Mobile Tool Storage Box offers a solution that can accommodate your needs.
3. Stanley Fatmax Pro Deep Organiser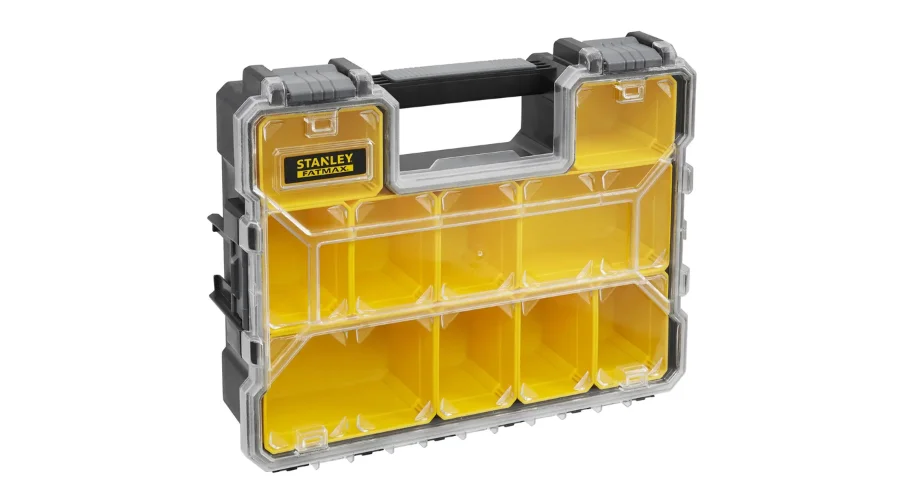 The Stanley Fatmax Pro Deep Organiser boasts a robust and durable design, ensuring long-lasting performance even in demanding work environments. It is constructed using high-quality materials that can withstand rough handling, impacts, and exposure to various weather conditions. 
One of the standout features of the Stanley Fatmax Pro Deep Organiser is its generous storage capacity. The deep compartments allow you to store a wide range of tools, including hand tools, power tools, accessories, and small parts. The organiser features removable dividers, enabling you to customize the layout based on the size and shape of your tools. 
4. Stanley Fatmax Pro-Stack Mobile Tool Storage Box
The Pro-Stack Mobile Tool Storage Box provides a range of storage options to accommodate various tool sizes and types. The box features a deep main compartment capable of housing power tools, hand tools, and accessories. Removable dividers and customizable compartments allow for efficient organization, preventing tools from shifting during transportation. 
Mobility is a crucial aspect of any tool storage solution, and the Pro-Stack Mobile Tool Storage Box excels in this area. Equipped with heavy-duty wheels and an extendable handle, this storage box can be effortlessly maneuvered across different terrains.
5. Stanley Fatmax Pro-Stack Deep Box Tool Storage Organiser Top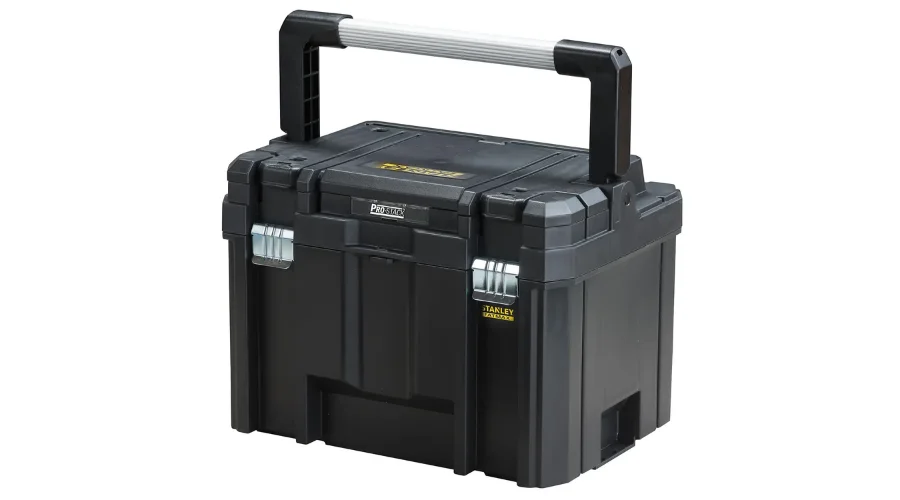 One of the key features that sets the Stanley Fatmax Pro-Stack Deep Box Tool Storage Organizer Top apart from its counterparts is its remarkable functionality. Designed specifically to accommodate a wide range of tools, it offers a spacious storage area with multiple compartments and removable dividers. 
This allows users to customize the layout to suit their unique requirements, providing a systematic arrangement for different tool types and sizes. The tool storage organizer top ensures easy access to tools, minimizing time wasted searching for specific items and enhancing overall productivity.
Wniosek
Toolboxes are a versatile and portable tool storage option suitable for both professionals and homeowners. Homebase offers a variety of toolboxes designed to accommodate different tool collections and preferences. For more information, visit Homebase and the official website of Trendingcult.
FAQ