Are you in search of a sun-soaked holiday in a vibrant Mediterranean destination? Look no further than Ayia Napa! Situated on the stunning island of Cyprus, Ayia Napa is a renowned resort town that attracts visitors worldwide. Known for its pristine beaches, lively nightlife, and abundance of exciting activities, Ayia Napa offers a perfect blend of relaxation and adventure. In this blog, we will take you on a journey to explore the best things to do in Ayia Napa, ensuring that you make the most of your Ayia Napa holidays booked through loveholidays UK. With its wide array of activities, Ayia Napa caters to all types of travellers. Ayia Napa has something to offer whether you're seeking relaxation, adventure, or a combination of both. So, immerse yourself in the charm and beauty of Ayia Napa holidays, creating cherished memories during your holidays. Book your Ayia Napa holiday package through loveholidays UK and prepare for an unforgettable Mediterranean getaway.
List of the Best Things to Do in Ayia Napa
There is a wide range of things to do that you can consider while booking the Ayia Napa holidays. Trendingcult has curated a list of the best things to do on Ayia Napa holidayshould look at. The list of the best things to do on the Ayia Napa holidays is as follows:
Explore the Gorgeous Beaches
Ayia Napa boasts some of the most breathtaking beaches in Cyprus. Head to Nissi Beach, famous for its golden sands and crystal-clear turquoise waters. Relax on the beach, soak up the sun, and take a refreshing dip in the sea. If you're a water sports enthusiast, visit Makronissos Beach, where you can enjoy jet skiing, parasailing, and paddleboarding. For a quieter and more secluded beach experience, Konnos Bay is a hidden gem surrounded by stunning cliffs and lush greenery.
---
Discover Cape Greco National Forest Park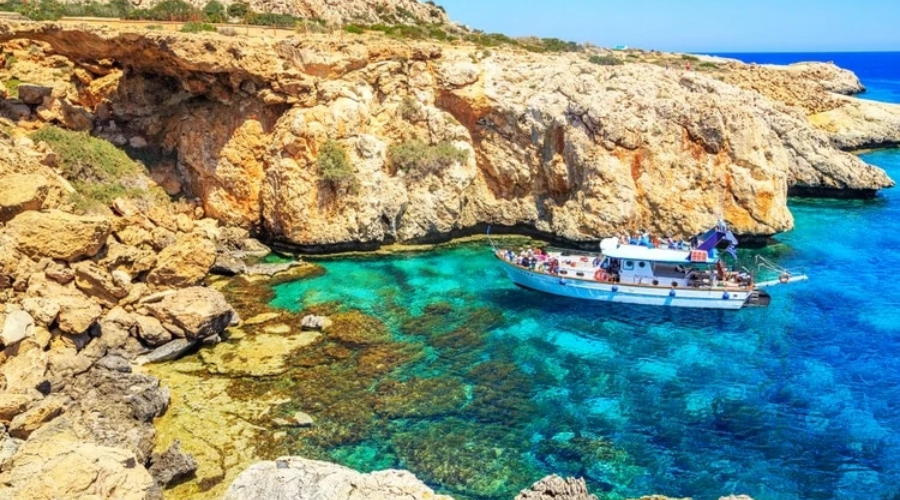 Escape the bustling town and venture to Cape Greco National Forest Park, a nature lover's paradise. Explore the scenic hiking trails, discover hidden caves, and marvel at the breathtaking sea views from the cliff edges. Don't forget to visit the famous "Love Bridge" and capture some memorable photos.
---
Visit the Ayia Napa Monastery
Immerse yourself in Ayia Napa's rich cultural heritage by visiting the Ayia Napa Monastery. This 16th-century monastery is an architectural masterpiece and a tranquil oasis amidst the lively resort town. Stroll through the serene gardens, admire the beautiful architecture, and learn about the monastery's history on your Ayia Napa holidays.
---
Dive into the Underwater World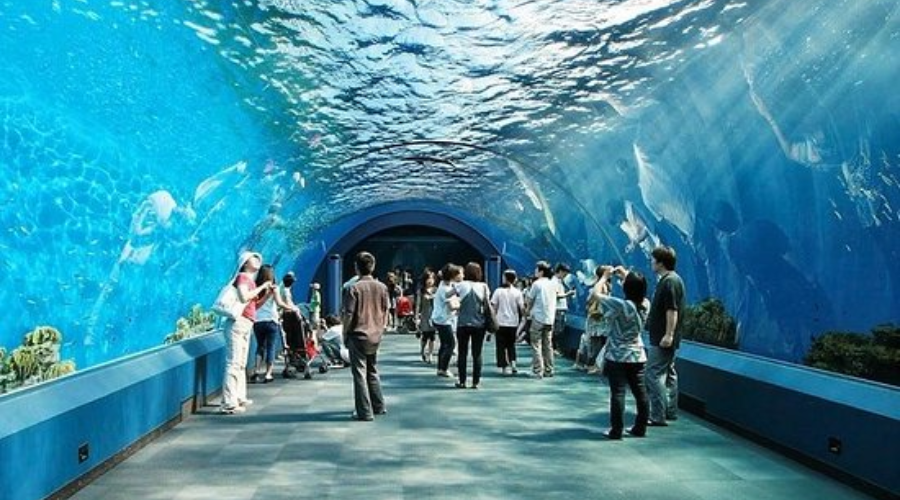 Ayia Napa's crystal-clear waters make it a diver's paradise. Explore the mesmerising world filled with colourful marine life and intriguing underwater caves. Whether you're an experienced diver or a beginner, diving centres cater to all levels of expertise, offering guided dives and training courses to ensure a safe and unforgettable experience beneath the surface.
---
Enjoy Waterpark Fun
s that you 
For a day of pure fun and excitement, head to WaterWorld Waterpark. This award-winning waterpark offers a wide range of thrilling water slides, lazy rivers, wave pools, and attractions suitable for visitors of all ages. Beat the heat and make lasting memories as you glide down exhilarating slides, float along lazy rivers, and experience the adrenaline rush of the wave pools. WaterWorld Waterpark guarantees a day filled with laughter, joy, and unforgettable moments.
---
Experience Ayia Napa's Nightlife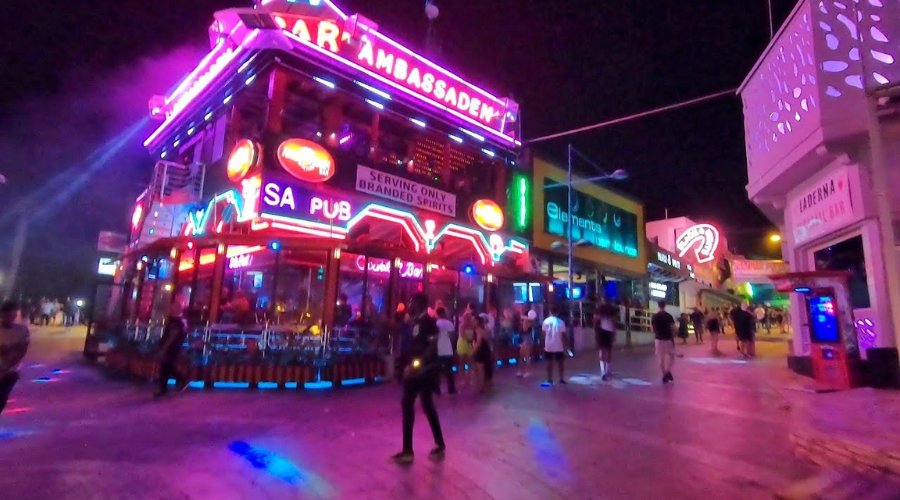 Ayia Napa is renowned for its vibrant nightlife that attracts party enthusiasts from around the globe. Explore the lively streets of Ayia Napa's main square and the famous Nissi Avenue, where you'll find various bars, clubs, and beach clubs. Dance the night away to the beats of world-class DJs, enjoy live music performances, and immerse yourself in the electrifying atmosphere of Ayia Napa's nightlife scene. Create unforgettable memories as you experience the energy, excitement, and entertainment that Ayia Napa's nightlife offers on your Ayia Napa holidays.
---
Discover Ayia Napa Sculpture Park
Stroll through the Ayia Napa Sculpture Park, an open-air museum showcasing unique and contemporary sculptures. Admire the creative artwork displayed throughout the park, blending culture and nature. Enjoy the peaceful surroundings as you explore the sculptures and discover the stories behind each piece. The Ayia Napa Sculpture Park provides a tranquil and inspiring space where art and nature unite, offering a unique cultural experience.
---
Indulge in Cypriot Cuisine
No visit to Ayia Napa is complete without savouring the delicious flavours of Cypriot cuisine. Sample local specialities such as souvlaki (grilled meat skewers), halloumi cheese, moussaka (a layered dish with eggplant, minced meat, and béchamel sauce), and fresh seafood dishes. Explore the charming restaurants and taverns scattered throughout Ayia Napa's town centre, where you can indulge in authentic Cypriot cuisine and experience Cyprus's rich and diverse gastronomy. From traditional taverns to upscale dining establishments, Ayia Napa offers a culinary journey that will delight your taste buds and leave you craving more.
---
Conclusion
Ayia Napa offers diverse activities and attractions, making it the perfect destination for an unforgettable holiday. With its stunning beaches, natural wonders, vibrant nightlife, and rich cultural heritage, Ayia Napa suits every traveller's preferences. Whether you're looking to unwind and soak up the sun on its golden shores or seek thrilling adventures on land and in the sea, Ayia Napa has it all. By booking your Ayia Napa holidays through loveholidays UK, you can ensure a seamless and enjoyable experience. loveholidays UK offers a wide range of package options, including cheap holiday packages to Ayia Napa, allowing you to find the best deal that suits your budget. Prepare to immerse yourself in the beauty of Ayia Napa's beaches, explore the captivating underwater world through diving adventures, and indulge in the local Cypriot cuisine. Discover the vibrant nightlife scene and dance the night away at the numerous bars and clubs. Take leisurely strolls through the Ayia Napa Sculpture Park, admiring the unique artwork. Moreover, you can visit the official Trendingcult website to learn more about Ayia Napa cheap holidays and Ayia Napa package holidays.
FAQs