Scratching for cats is a very normal accepted behavior. If you have cats at home as pets you might have seen cats keep scratching from time to time. Whether they are taking naps, walking around the furniture, or playing in the backyard, cats normally do a lot of scratching. Since scratching is important for cats having a cat scratching post keeps the process of scratching even more convenient.
A cat scratching post is commonly made of a wooden post design with rough materials so that cats can have acceptable places to do scratchings. It helps their instinct of scratching more enhanced and also remove debris from their claws effortlessly and mark their territory with scent glands in their paws.
Why have a cat scratching post at home?
Since you cannot prevent or stop cats from scratching whenever and however they want, the only solution to this instinct is to have a cat scratching post at home. It prevents cats from scratching on the wallpaper, furnishings, tables, beds, or anything valuable they find to make their scratching process convenient. Sometimes you may find your special wallpaper marked with claws on them, or your table marked with scratches. These incidents are surely exhausting but they can be prevented.
Advantages of having a cat Scratching post at home:
Helps cats to scratch effortlessly while removing the layers of their claws.
It helps cats to have less stress and anxiety for scratching since they have a place and proper tool to relieve their stress.
The tool also helps cats from damaging furniture and other essential accessories at home.
It helps in buildings strong bonding between the cat and the cat owners.
The unique design of the cat's posts is for climbing, jumping, and scratching while helping the cats to stay physically healthy and enhance their flexibility.
The tool allows cats at home to prevent fighting for territories
These posts are also useful tools for training and disciplining cats at an early age.
Top collection of Cat Scratching posts on Tiendanimal :
1. TK-Pet Isidoro Scratching Post for Cats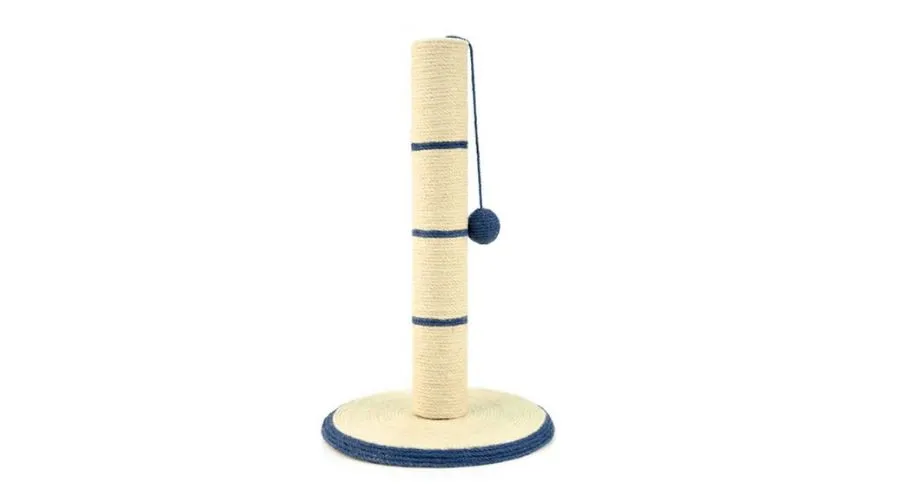 The TK-Pet Isidore Scratching Post is uniquely designed to help cats feel the freedom of scratching whenever and however, they want. It's made with 100% natural jute, and attached with a hanging ball with the rope that allows the cats both small and medium cats to seamlessly enjoy it. The post also holds extremely less space consumption, which allows the owner to set it up anywhere in the house. It prevents cats from relying on home furniture for scratching, also prevents cats from scratching on the wallpaper, and other important home accessories which are likely to get the attention of the cats. The TK-Pet Isidoro Scratching Post helps the cat from having a convenient place to spend time whenever they need to scratch.
---
2. Pawhut Scratching Post
The Pawhut Scratching Post is an excellent tool for cats of all breeds and sizes. It allows cats to have their quality time scratching. The Gray mice design allows the cats to instinctively get attracted to the post. The cats can not only enjoy quality time but have a healthy scratching time to stay active and flexible. The post could also be used as a training tool for cats at an early age, and train them for keeping them away from home furniture to relieve their claw scratching. The Pawhut scratching post is also made out of high-quality material which ensures durability without wear and tear.
---
3. Catshion Artic Scratcher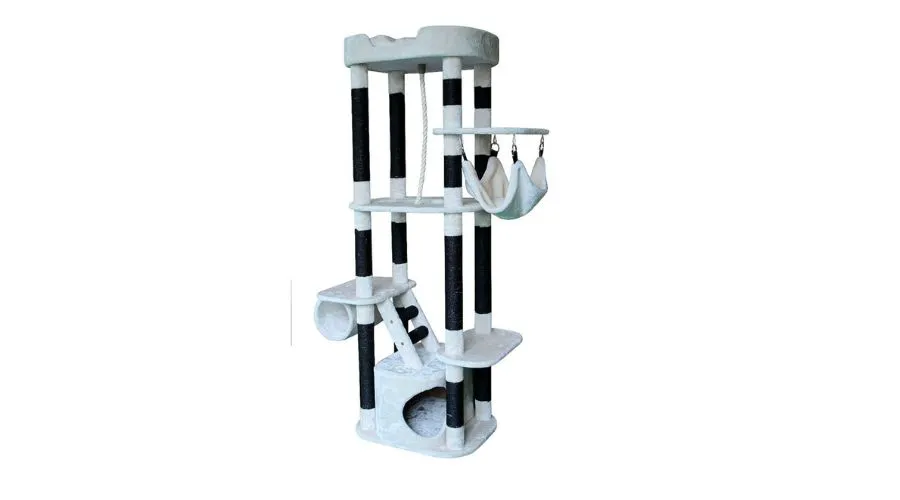 When you need a perfect durable scratching post for cats, the Catshion Artic Scratcher is an excellent cat scratching post. The post is perfect for cats of all breeds, and an ideal accessory that lets cats to enjoy the seamless experience of sharping nails, marking the territory, and the ladder for cats to stay flexible. The post is made of a soft and resistant material that allows for scratch resistance, and the cave in-built for cats to enjoy taking refuge while playing around. The overall design of the post allows the cats to have an instinctive attraction to the post. With an elegant design, it contributes to the overall home decoration.
---
4. Scratching Post with Nests and Beige Platform 
The Pawhut Scratching Post with Nests and Beige Platform is a beautifully design cat scratching post. The post is suitable for cats of all ages. The standard size of the post also allows the cat owners to allow the cats to enjoy scratching on the post. Since it's made of durable material it prevents from getting scratch marks. Without any sign of wear and tear even under frequent scratching it allows the cats to enjoy the whole process seamlessly. The ladder and the top platform booths also allow cats to physically enjoy scratching to stay fit and flexible. It's the perfect post for all cat owners to keep the home spacious yet enjoyable for the cats.
---
5. Catit Vesper Treehouse Large Scratching Post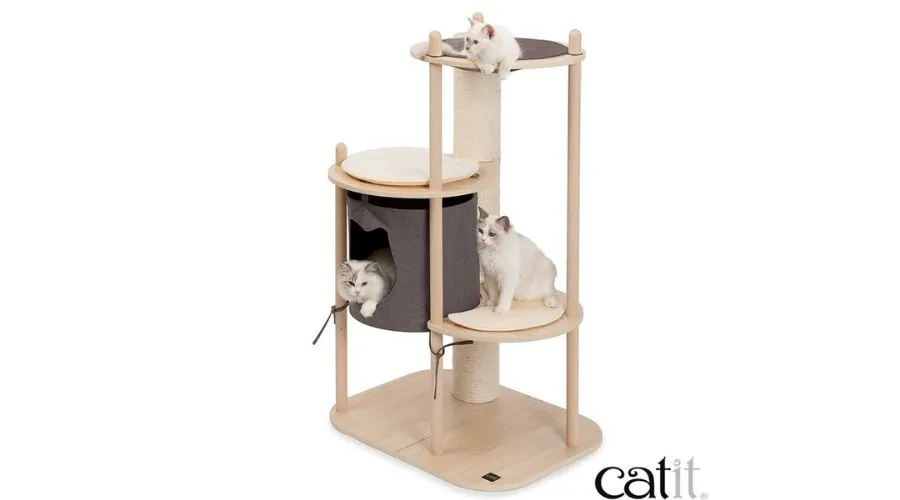 This is an ideal post for cats. It's built with a sleek design and compact structure that makes the entire scratching process for the cats enhanced. Since it's made of durable material it does not show any signs of wear and tear even when the cats used it for a longer period. The post is lightweight and therefore it's suitable to fit anywhere around the house without having to feel cumbersome. The classic design makes the post for cats look like home decor. The cute cozy in build cave for the cats is for the leisure time to nap in it. The top platform also allows the cats to freely lay on it while playing with the post. Let the excitement come to light with the Catit Vesper Treehouse Large Scratching Post and your cats will be thankful to you for making a gracious investment for them.
---
Conclusion
Tiendanimal is a trusted online shopping platform where you can shop for any animal's products and toys. One of the best collections of animal toys that Tiendanimal cater to is the best cat scratching post. These posts are essential for all cat owners since they are advantageous for the cats. They are likely to make your pets have a better experience at home. With affordable pricing and high-quality material, in-built these modern cat scratching posts are worth every penny. Moreover, individuals can shop from a wide collection to choose the best appealing post for their cats. For more information, visit TrendingCult.
FAQs