Lighting is crucial in the world of interior design and home decor. Ceiling lamps are one of the most essential forms of lighting fixtures. They not only light up the area but also provide your living room with a touch of class and style. We dig into the world of ceiling lamps in this thorough blog, emphasising contemporary styles made specifically for living areas. 
We will examine various types, designs, and current developments in the ceiling lamp business. This blog will assist you in making an informed decision whether you are starting a home renovation project, are a qualified electrician, or are an avid interior designer.
When choosing the ideal ceiling lights for your living area, make an informed choice.
Best Place to Buy Ceiling Lamps
One company stands out when it comes to home renovation goods, The Home Depot, this has served the various requirements of consumers, businesspeople, and DIY enthusiasts. The Home Depot offers a variety of ceiling lamps to make your living area a haven of style and refinement, with a strong commitment to inclusivity and quality.
---
Understanding Contemporary Ceiling Lamps
From simple and modern to elaborate fixtures. Smart technology integration is one of the major trends in contemporary ceiling lamps, enabling homeowners to design dynamic lighting effects. Let's look at some of the best options on the market today.
1. Downlight Smart+ to Recess 15W RGW
Downlight Smart+ to Recess 15W RGW, This LEDvance intelligent recessed ceiling luminaire provides a revolutionary lighting experience. You can design comfortable and adaptable sceneries in your living space with RGBW shifting colours and dynamic whites. Smart+ technology guarantees imaginative and dynamic lighting, improving the ambiance overall. Additionally, a 2-year warranty is included to provide customers peace of mind.
---
2. 22W RGBW Smart+ Ceiling to Overlay
22W RGBW Smart+ Ceiling, This surface-mounted light fixture from LEDvance is yet another cutting-edge product. features functionalities for dynamic colour and white change. You may create imaginative and dramatic lighting scenes with it, and your living space will be enchanted. It comes with a 2-year warranty.
---
3. Universal Recessed Led And Halogen Silver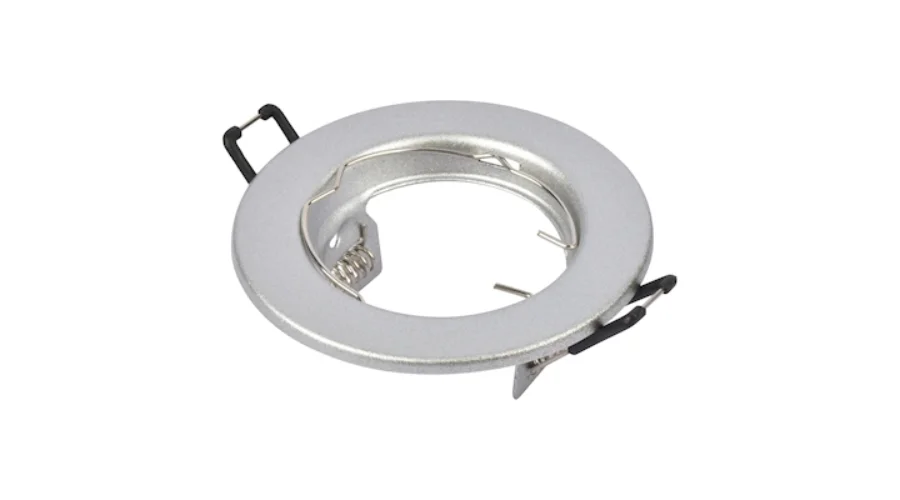 7.62 cm Silver Universal Recessed LED with Halogen, Estévez's basic universal recessed light is a practical option. It is built of sturdy metal, suitable for LED and halogen bulbs, and intended for indoor use. Your living room gains some refinement with its sophisticated silver finish.
---
4. 5-Inch LED Recessed Light White
5-Inch LED Recessed Light, This 5-inch LED recessed luminaire is made of metal and combines both functionality and endurance. It offers the best illumination at 4000 K (kelvin), which is neutral light. It is a popular option due to its simple installation and wide opening angle.
---
5. 3-Inch White LED Ceiling Lamp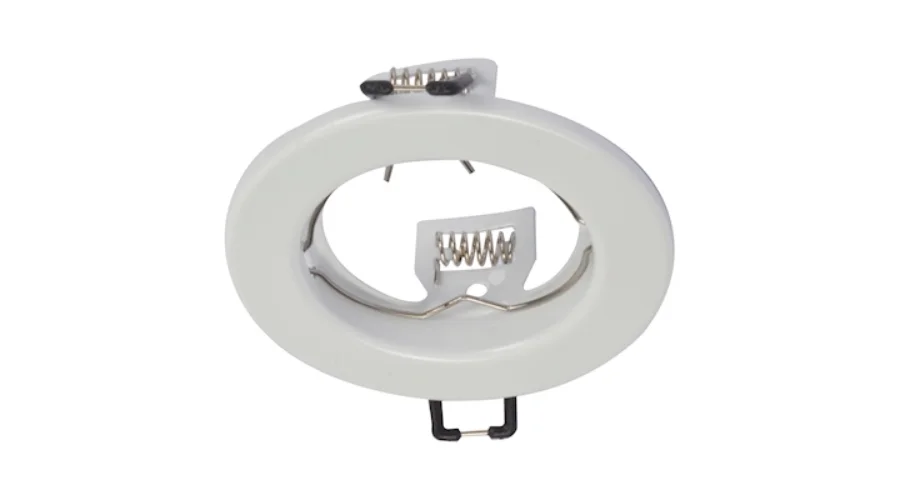 White LED Ceiling Lamp, In addition to lighting up your living space, Estévez's ornamental ceiling lamp also improves its aesthetic appeal. It provides nice lighting with a discrete design and is compatible with halogen or LED MR16-type bulbs. It is a favourite among interior designers due to its integrated driver and simple installation method.
---
Selecting the Ideal Ceiling Lighting for Your Living Room
When selecting the right ceiling lamp for your living room, keep in mind the size of the space, the decor, and your lighting preferences. You can utilise this guidance to choose wisely.
Consider the Room Size: For bigger living rooms, think about strategically positioning many

ceiling lamps

to provide even illumination. For smaller, a single, obtrusive ceiling lamp serving as the room's focal point may be necessary.

 Complement the interior design: Modern ceiling lamps come in a variety of designs, from industrial and contemporary to vintage and opulent. Select a style that enhances the overall attractiveness of your living room's interior design.

Consider the Light Output: The brightness of various ceiling lights varies. To make sure the light delivers appropriate illumination without being too harsh or too faint, check its lumens and colour temperature.

Investigate Your Smart Lighting Options: Think about smart ceiling lighting if customization and technology are your things. These provide a customised lighting experience by enabling you to change brightness and colour and even set up lighting schedules using smartphone apps or voice commands.

Consult with Professionals: If you're wondering which ceiling light will look best in your living room, speak with experts at places like The Home Depot. Their skilled personnel can offer professional guidance catered to your particular requirements and tastes.
Also read: Illuminate Your Workspace With These Efficient Work Lamps! 
---
Conclusion
More than just lighting fixtures, ceiling lamps are essential components of your home decor that may make your living area feel cosy and upscale. Finding the ideal ceiling lamp has never been simpler because of the abundance of alternatives available, from smart luminaires to decorative items. Purchasing contemporary ceiling lamps from dependable vendors like The Home Depot offers not only great quality but also a touch of elegance that will illuminate your living space, So enjoy the beauty of a well-lit, fashionable home by letting your living area shine brilliantly with the attraction of contemporary ceiling lamps. For more information, visit Trendingcult. 
FAQ