Want to take a family vacation but don't want to put a hole in your pocket? This guide to inexpensive family vacations can help you organize a peaceful getaway without stressing about the cost. Family vacations are all about relaxing under the scorching sun with your spouse and children while holding a drink in your hand on a golden sandy beach. Family vacations can seem like an extra luxury in the present economic situation, which is why we have compiled a list of some of the greatest and cheap family holidays to some of your favorite UK locations. We also recommend TUI to book cheap family holidays across the UK.
List of Cheap Family Holidays to go on Vacation
A vacation for families in the countryside:
1. Cheshire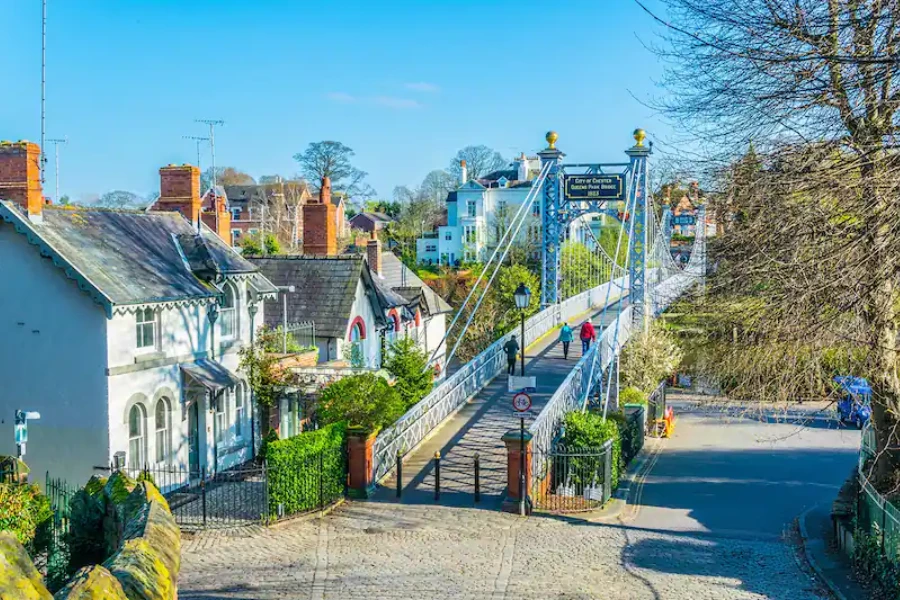 Carden Park provides families with the best of both worlds because it is situated just 20 minutes' drive from the ancient city of Chester and 1,000 acres of Cheshire countryside.
Children are well taken care of and made to feel wonderfully welcome with a playground, crazy golf course, gigantic chess board, flying ropes, zip lines, crossbows, and a swimming pool. Visit the Roman ruins in Chester with a Roman soldier for a change of scenery, or reserve a seat for an outdoor performance in the lovely Grosvenor Park. If your kids are feeling crafty, the adjacent Cheshire Workshops provide family craft and candle-making activities. Cheshire is one of the best cheap family holidays UK destinations.
---
2. Cornwall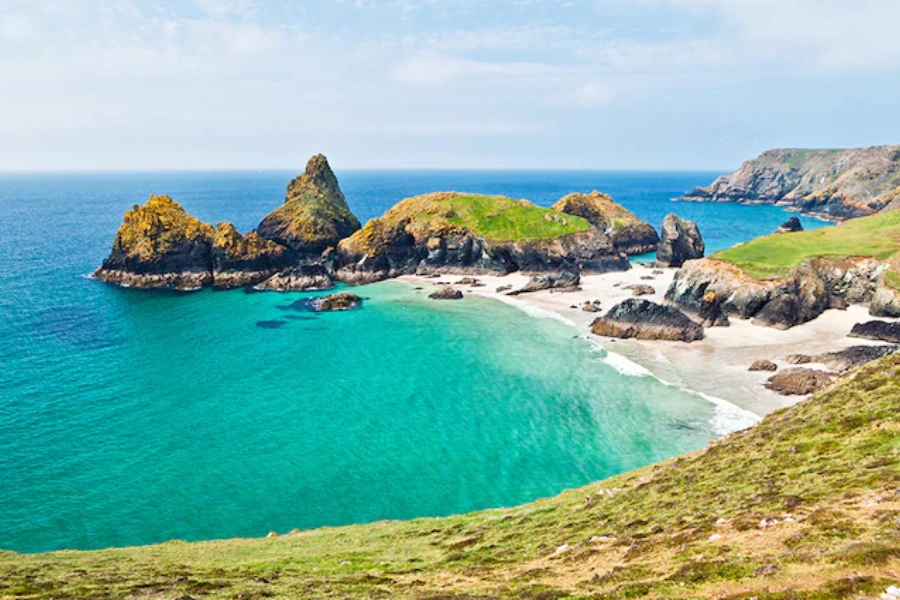 You should be aware that you don't need to go abroad to experience blue oceans, golden dunes, and the breeze off the ocean if you and your family appreciate those things. These precise wants are prevalent in Cornwall. Cornwall could be far away, depending on where in the UK you reside. Sharing a car, however, will be significantly less expensive than purchasing a rail or airline ticket. So, transportation will be less expensive.
Likewise, Cornwall offers a wide variety of affordable lodging options. Cornwall has wonderful, reasonably priced vacation cottages that are ideal for families.
Also read : Top 8 TUI Holiday Destinations to explore in 2023
---
3. York Family Vacation
You and your family could tour York for a longer vacation in the UK. There are numerous possibilities for inexpensive family-friendly lodging. The National Railway Museum and the Chocolate Story are just two of the many museums in York. As a result, you may incorporate both entertainment and learning into your child's vacation. It's a terrific walking day out in York because of the city wall, which is 2 miles long. The Shambles is a shopping area and city exploration hub in York. You might come here with your family for the entire day or come every day to check out the many stores and eateries.
Also read : Tips to Book Cheap Flights Online for all your Vacations
---
4. Norfolk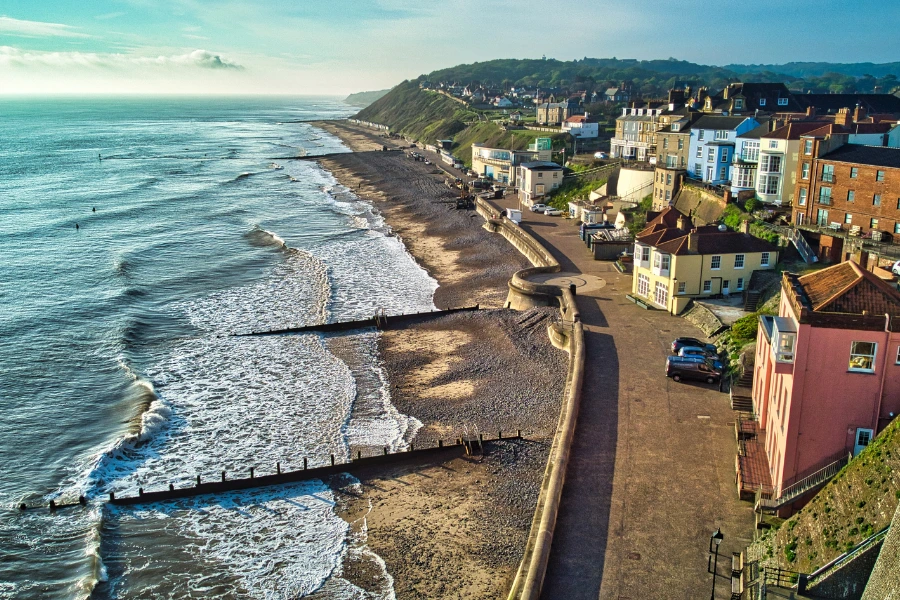 Norfolk is one of the best cheap family holiday destinations to visit on your UK bucket list because of its royal attractions, wildlife, and breathtaking natural landscape. The Bittern Line, Poppy Line, Bure Valley Railway, and Mid-Norfolk Railway offer some amazing tours that are the best way to explore and appreciate Norfolk's beauties.
Also read : 7 Best Hotels with Kitchens to book for a Homely Experience 
---
5. Belfast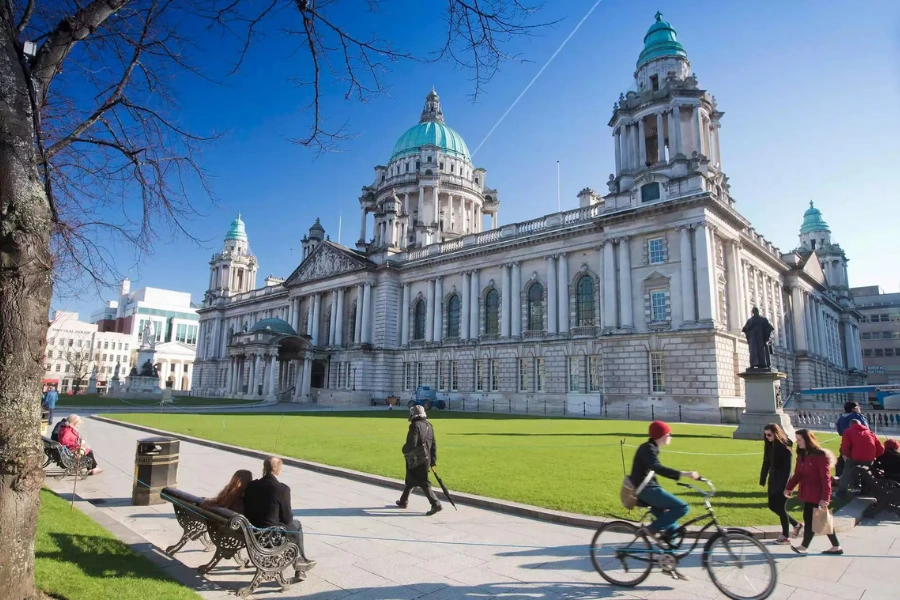 Belfast, the capital of Britain and its most underappreciated city, is small but bursting with charms, from its free public Botanical Gardens to its fascinating maritime history on display at the Titanic Belfast. For further history, walk in front of City Hall and pause for a pint at the National Trust-owned Crown Liquor Saloon, one of the prettiest British pubs in the area.
---
6. Jurassic Coast
The Jurassic Coast is a vacation spot in the UK that everyone should visit at least once. It is so stunning that it frequently appears on tourism posters for the country. It was the first naturally occurring UNESCO World Heritage Site in England, and if you prefer beaches, there are 95 miles of breathtaking coastline to explore. Its most famous locations are Lulworth Cove and Durdle Door, but you can also include the charming seaside villages of Swanage, Lyme Regis, and West Bay on your list. This stunning area of Dorset is rich in history and is one of the best cheap family holidays UK spot. It is one of the best family holiday destinations.
---
The Bottom Line
Many people are opting to spend their holidays at home due to the rising costs of vacations abroad and the hassle of packing. As more people have started to explore the natural wonders located right here at home, cheap family holidays the UK are becoming more popular. Additionally, they are more economical and easier to reach by vehicle or public transportation without worrying about missed connections or delays. For more travel updates, you can follow the Trendingcult website.
FAQ's