Lapland is a breathtaking winter wonderland that is just waiting to captivate you with its gleaming white panoramas, cosy log lodges, and adventurous snowy experiences. Lapland is a mythical region located far inside the Arctic Circle, where the Aurora Borealis perform their beautiful dance for 200 nights around the year.
Holidays in Lapland is composed of endlessly white and magnificent wide landscapes that are dotted with dense trees. Along with the brown bears, wolves, and wolverines, which are among its tough wildlife, it is home to the reindeers that are traditionally herded by the native Sami people. You've come to the correct place if you're looking for inspiration for your travel wish list for holidays in Lapland or are planning your ideal winter getaway.
.
List of the Best Places to Have Holidays in Lapland
While it is the home of Santa Claus Village, the "Man in Red" is far from the only attraction. People from all over the world plan Lapland holidays to experience the Midnight Sun and Northern Lights, as well as to go for the popular husky sledding and creating ice sculptures.
1. Rovaniemi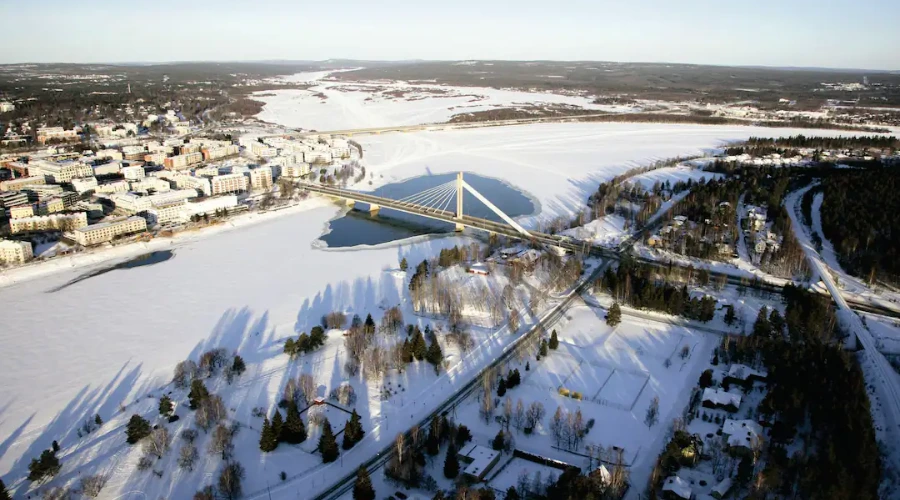 Rovaniemi, the capital of Finnish Lapland, is a must-see when travelling to Finland's far north. In Rovaniemi, often known as Santa Claus' hometown, you may experience the holiday spirit every day of the year. Rovaniemi is also the cultural centre of Lapland, and it is worth at least stopping by the Arktikum, science centre, and regional museum. Other highlights of Rovaniemi include taking a reindeer sleigh ride and visiting one of the town's reindeer farms, where you can get your reindeer driving licence. Additionally, there are husky farms to visit, snowmobiling to try, and ice fishing to master. Additionally, Rovaniemi makes a good starting point for trips to Ranua Wildlife Park. Thinking of having Lapland holidays 2023? Check out the packages and other details at TUI.
---
2. Levi
Levi, located north of the Arctic Circle in Finnish Lapland, is blessed with abundant snowfall and a long ski season. You can go skiing in the morning and then unwind with a hot chocolate in front of a fire after lunch. Its ski resort, which offers snow-sure, empty skiing in a region of extraordinary natural beauty, is thought to be the best and largest in all of Finland. There is a wide range of activities available in this magnificent winter wonderland of snow-sculpted forests and sparkling frozen lakes, including adventurous husky, reindeer, and snowmobile safaris. You will have lifelong memories from skiing in the quiet of the fells during a mystical blue twilight with rose-coloured dawns and dusks. Looking for the best company for Lapland holidays? Check out the amazing deals at TUI.
Also read : 5 Best Destinations for Holidays in Santorini, Greece
---
3. Ruka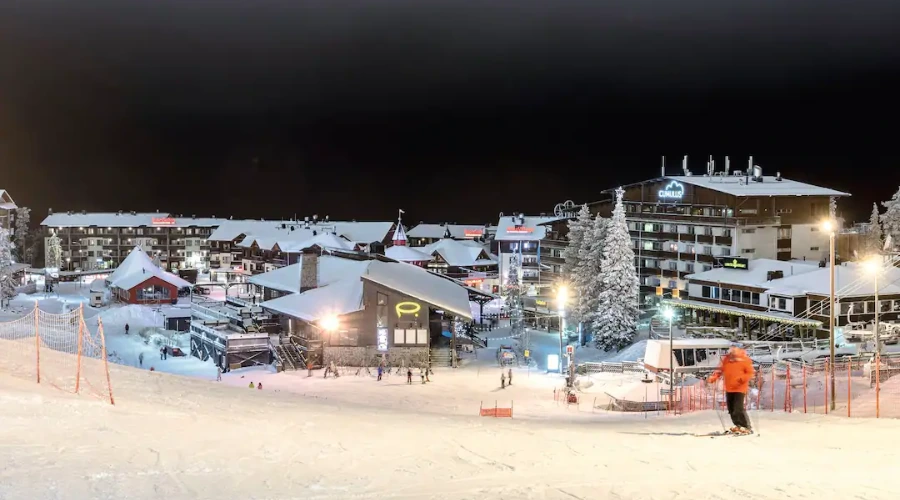 Ruka has Finland's best ski resort, located in the unspoiled beauty of the natural environment 60 kilometres south of the Arctic Circle. Ruka has assured snow from October to May, providing superb skiing on well-groomed and uncrowded ski slopes. One of Finland's biggest ski areas, Ruka, has some incredible amenities. It has so much more to offer than just the ski slopes, and if you want holidays in Lapland, then you would love the Ruka. Ruka is the ideal vacation spot whether you're looking for a relaxing getaway, an action-packed activity week, or a skiing vacation with some additional winter experiences. Check out TUI's Ruka holiday ideas for amazing holidays in Lapland.
Also read : Choose the Best Hotels in Greece for a Family Vacation
---
4. Kuusamo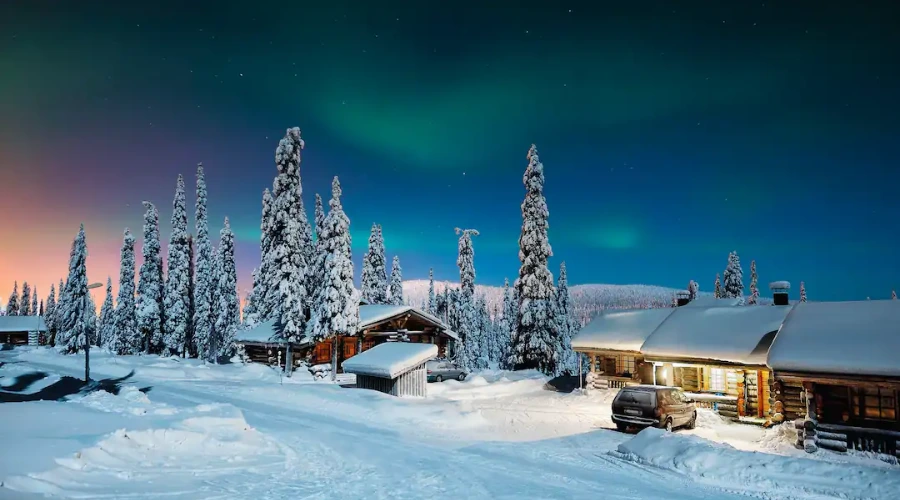 Kuusamo is a resort town in Finland's far north, surrounded on all sides by charming towns and icy natural beauties. Make the hour-long trip to Hossa National Park for frozen rivers that shine in the sunlight, spectacular ravines, and Stone Age paintings around Lake Somerjarvi. It makes an excellent starting point for exploring the rest of Lapland. Because of the untouched forests and lakes in the area, Kuusamo is important for a number of endangered species. Due to an abundance of food and the ideal, remote habitat, several of these wonderful animals, such as the Saimaa ringed seal, the flying squirrel, the golden eagle, and the white-tailed eagle, which once endured hostility, are now happily coexisting with humans in these locations. Plan your holidays in Lapland to Kuusamo with TUI and have the best holiday experience.
Also read : Mamma Mia! Book the Best Destination for Holidays in Thailand
---
5. Saariselka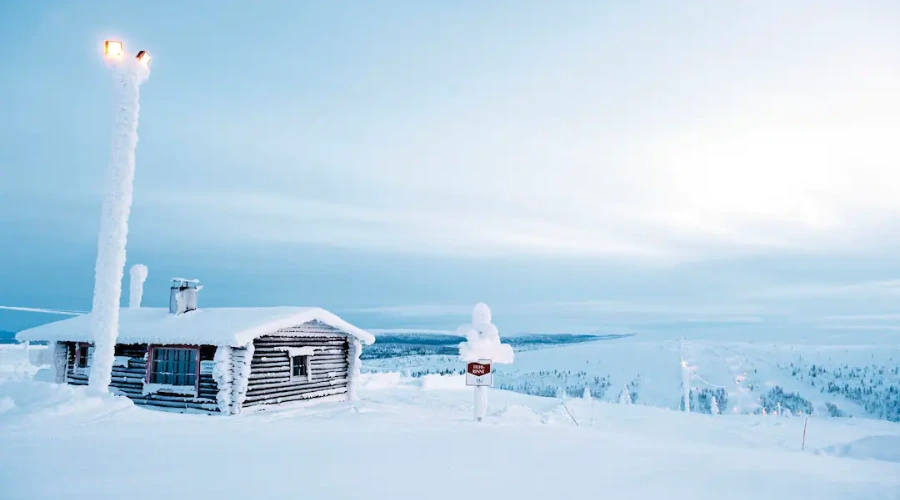 Saariselkä, one of Europe's most northerly vacation destinations and Finland's most northerly ski resort, is situated around 250 km north of the Arctic Circle. Saariselkä is a well-known tourist destination because of its many natural wonders, including the Urho Kekkonen National Park, gold mining legends, and the majestic beauty of the Kaunispää and Lisakkipää Fells, to mention a few. Being so far north, there is a good chance of experiencing the Northern Lights in addition to the skies that are often a rich shade of pink and purple and the pine trees that are densely covered in snow. Witness the beautiful northern lights by planning your next trip to Saariselka and have amazing holidays in Lapland with TUI.
---
Conclusion
Your lavish family holidays in Lapland are a special chance to make lifelong memories. Spend your days exploring Lapland's natural surroundings, riding snowmobiles and reindeer sleighs, and even paying a visit to Santa Claus. Unwind in the evening while gazing at the aurora Borealis' stunning colours. Trendingcult is here to help you choose your favourite destination for gliding through the incredibly calm forest and the crisp, clear Lapland air and having an amazing vacation in the home of Santa Claus. Get amazing deals for your holidays in Lapland at TUI.
FAQ's