Dubai, the vibrant city in the United Arab Emirates, is renowned for its glitz, glamor, and awe-inspiring attractions. From towering skyscrapers to luxurious shopping malls and stunning man-made islands, Dubai offers a multitude of experiences for visitors to enjoy. If you're planning a trip to this remarkable city, GetYourGuide is your ultimate companion to unlock the best things to do in Dubai. With a wide range of activities and tours, GetYourGuide ensures that your Dubai adventure is unforgettable. 
The top sights in Dubai by GetYourGuide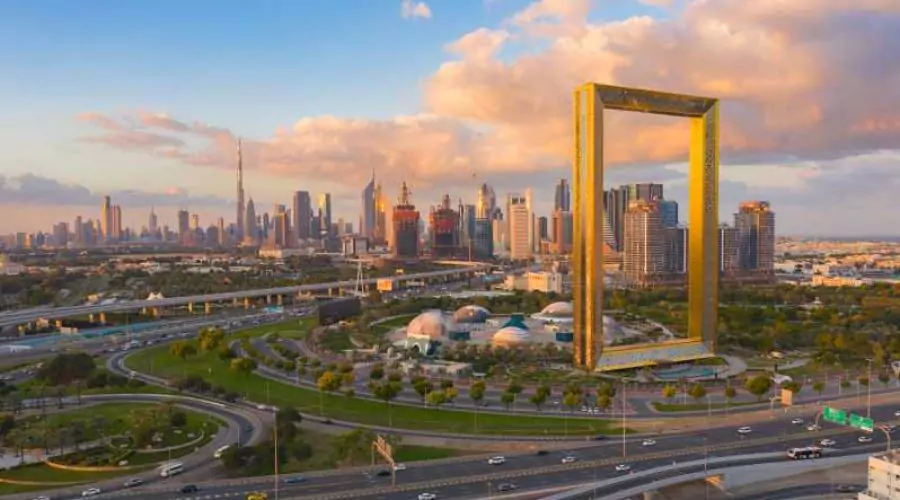 Discover an array of exhilarating experiences and top sights in Dubai with GetYourGuide. From iconic landmarks to thrilling adventures, Dubai offers an abundance of things to do in Dubai. Here are some of the must-visit attractions that will make your trip unforgettable:
Burj Khalifa: Reach new heights at the world's tallest building. Take a high-speed elevator to the observation deck on the 124th floor and marvel at the breathtaking panoramic views of Dubai's skyline. Don't miss the mesmerizing sunset from this architectural wonder.

Dubai Mall: Adjacent to the Burj Khalifa, Dubai Mall is a shopper's paradise with over 1,200 retail outlets. Indulge in a shopping spree, explore the underwater world at the Dubai Aquarium, or skate on the Olympic-sized ice rink.

Palm Jumeirah: Experience the epitome of luxury at Palm Jumeirah, an iconic man-made island shaped like a palm tree. Take a leisurely walk along the waterfront promenade, relax on pristine beaches, or indulge in gourmet dining at world-class restaurants.

Dubai Marina: Explore the

vibrant Dubai Marina

, a bustling waterfront district surrounded by stunning skyscrapers. Take a leisurely stroll along the promenade, admire the luxurious yachts, or enjoy a dinner cruise while soaking in the dazzling city lights.

Desert Safari: Embark on an exhilarating desert safari adventure. Experience the thrill of dune bashing in a 4×4 vehicle, try sandboarding on the golden dunes, and witness a mesmerizing sunset over the Arabian desert. End the day with a traditional Bedouin-style camp, where you can enjoy a BBQ dinner and live entertainment.

Dubai Creek: Dive into Dubai's rich history at Dubai Creek, a saltwater estuary that separates the city into two parts. Take an abra (traditional wooden boat) ride along the creek, visit the historic Al Fahidi Fort, and explore the vibrant souks (markets) where you can shop for spices, gold, and textiles.

The Dubai Fountain: Witness a spectacular

water and light show

at the Dubai Fountain, located outside the Dubai Mall. Marvel at the synchronized dancing water jets shooting up to 500 feet high, accompanied by captivating music. This enchanting spectacle is not to be missed.

Dubai Museum: Immerse yourself in Emirati culture and history at the Dubai Museum, housed in the 18th-century Al Fahidi Fort. Explore the exhibits showcasing artifacts, traditional weaponry, and archaeological findings that offer insights into Dubai's past.

Jumeirah Mosque: Admire the exquisite architecture of Jumeirah Mosque, one of Dubai's most beautiful landmarks. This stunning mosque is open to non-Muslim visitors, allowing them to learn about Islamic culture and traditions.

Atlantis, The Palm:

Visit the iconic Atlantis

, The Palm, a luxury resort located on the Palm Jumeirah. Dive into the underwater world at The Lost Chambers Aquarium, relax on pristine private beaches, or make a splash at Aquaventure Waterpark. This resort offers endless entertainment options.
The standout features of the things to do in Dubai by GetYourGuide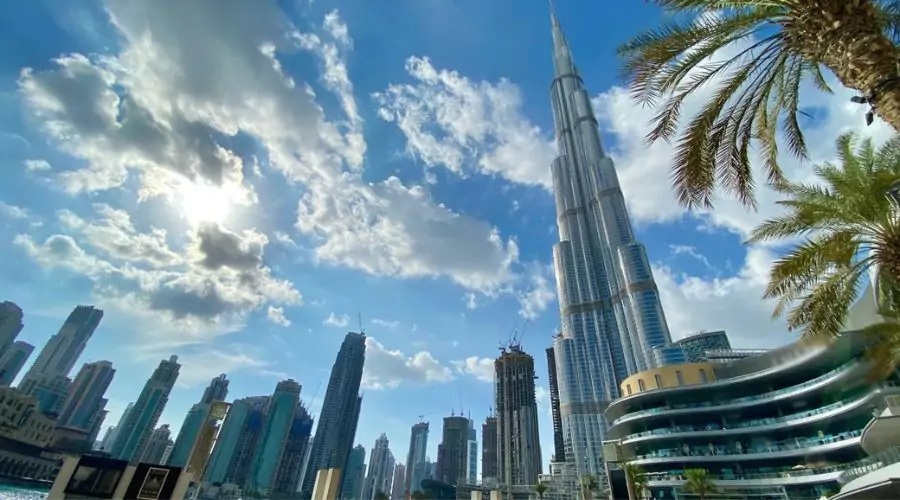 When it comes to exploring Things to do in Dubai for free, GetYourGuide offers a plethora of standout features that enhance your experience in this vibrant city. With a wide range of activities and tours, GetYourGuide ensures that you make the most of your time in Dubai.
Diverse Selection: GetYourGuide offers an extensive selection of

Things to do in Dubai

, catering to various interests and preferences. Whether you're seeking thrilling adventures, cultural experiences, or luxurious outings, you'll find an array of options to choose from.

Expertly Curated Tours: GetYourGuide collaborates with local experts and experienced guides who curate the tours to provide an immersive and insightful experience.

Convenient Booking Process: GetYourGuide's user-friendly website and mobile app make it easy to browse and book your preferred activities. The intuitive interface provides detailed descriptions, high-quality images, and customer reviews to help you make informed decisions about the family friendly

things to do in dubai

for free.

Flexible Options: GetYourGuide understands that travel plans can change, so they offer flexible booking options. Whether you prefer last-minute bookings or need to modify your reservation, GetYourGuide provides hassle-free rescheduling and cancellation policies, ensuring convenience and peace of mind.

Exclusive Experiences: GetYourGuide collaborates with local partners to offer exclusive experiences that are not available elsewhere. These unique offerings allow you to delve deeper into Dubai's culture, heritage, and cuisine, creating unforgettable memories.

Customer Support: GetYourGuide's dedicated customer support team is available 24/7 to assist you with any queries or concerns you may have before, during, or after your tour. Their commitment to excellent service ensures a smooth and enjoyable experience throughout your journey.

Transparent Pricing: GetYourGuide provides transparent pricing, allowing you to see the cost upfront, including any additional fees or inclusions. This transparency helps you plan your budget effectively and avoid any surprises.

Verified Reviews: GetYourGuide's platform features verified customer reviews, giving you insights into the experiences shared by fellow travelers. These reviews offer valuable feedback, enabling you to make informed decisions and choose the best

Things to do in Dubai

that align with your interests.
Conclusion
In conclusion, Dubai is a city that constantly pushes the boundaries of innovation, luxury, and adventure. With GetYourGuide, you can unlock the hidden treasures and experiences that make Dubai a must-visit destination. Whether you seek iconic landmarks, cultural immersion, luxury indulgence, desert adventures, or family-friendly fun, GetYourGuide offers a plethora of options  of things to do in Dubai to cater to every traveler's preferences. For more information, visit GetYourGuide and the official website of Trending Cult.
FAQ's