Waterproof trainers are becoming increasingly popular among athletes and outdoor enthusiasts who want to keep their feet dry and comfortable in wet weather conditions. These shoes are designed to repel water and prevent it from seeping through the fabric or seams. They are typically made with waterproof materials such as Gore-Tex or eVent, which provide a breathable and durable barrier against moisture. In addition to their functional benefits, waterproof trainers also offer a stylish and versatile option for everyday wear. Whether you're hiking in the rain, running through puddles, or simply navigating a wet city street, waterproof trainers are a reliable and practical choice.
How to choose the best waterproof trainers?
When it comes to choosing the best waterproof trainers, you should consider the following factors:
First and foremost, the material of the shoe is crucial. Look for shoes made with waterproof materials such as Gore-Tex or other breathable yet water-resistant fabrics.
Additionally, the sole of the shoe should provide ample traction for wet and slippery conditions.
Comfort and fit are also important considerations, as you'll want to feel comfortable all day.
Once you have found the perfect pair, it is essential to properly maintain and care for them. This includes regular cleaning and drying techniques, as well as keeping your trainers in a cool and dry place to prevent mold and mildew growth.
With these factors in mind, you can confidently choose the best waterproof trainers for your needs and enjoy comfortable, dry feet in any weather.
Best waterproof trainers you must have in your wardrobe in 2023
Choosing the best waterproof trainers involves analysing key considerations like traction, grip, cushioning and support. Not only do they protect your feet from rain and water, but they also provide durability and longevity. With their sturdy material and waterproof features, you can be assured that your trainers will last you a long time. Additionally, they are also versatile and stylish, making them a great addition to any outfit. With this being said, let's dive deeper into the best choice of waterproof trainers you must have in your wardrobe.
1. Men's Wool Runner Mizzles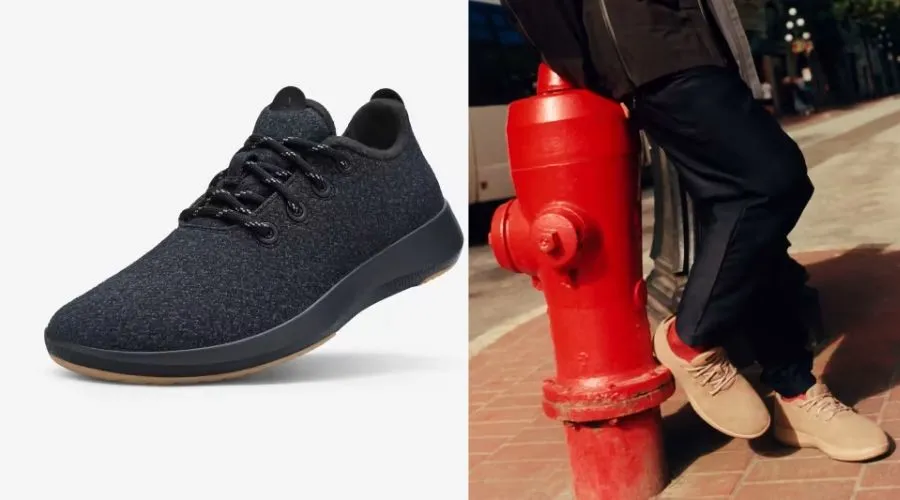 Men's Wool Runner Mizzles from Allbirds are waterproof trainers specifically designed to offer convenience and security in slick weather. They have a hydrophobic upper and an insulating and moisture-wicking Merino wool lining. The trainers have a cosy fit, sustainability owing to the use of eco-friendly materials, and a versatile style that goes with many different outfits. They are wearable every day because they are lightweight and flexible.
---
2. Men's Wool Runner-up Mizzles Plus
Men's Wool Runner-up Mizzles Plus is a high-end variation of the well-appreciated waterproof trainers from Allbirds. These trainers offer outstanding performance and comfort by fusing cutting-edge technology with environmentally friendly materials. Your feet will stay dry in wet weather owing to the water-repellent barrier used in the upper construction. The Merino wool lining minimises odour while providing insulation and breathability. These trainers offer support and comfort all day due to their flexible outsole and cushioned cushioning. Moreover, these Men's Wool Runner-up Mizzles Plus waterproof trainers are an adaptable option for a variety of activities and outfits because they are both practical and fashionable. These premium waterproof trainers offer the ideal fusion of sustainability and performance.
---
3. Men's Wool Dasher Mizzles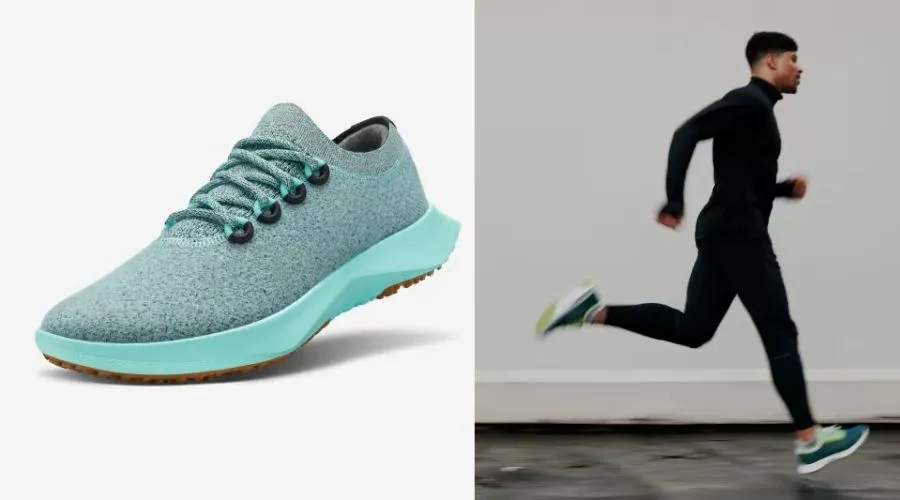 Allbirds' Men's Wool Dasher Mizzles are a fashionable and useful pair of waterproof trainers. These trainers are made to keep your feet dry and cosy when it's raining. Rain and wetness won't hinder your comfort due to the water-repellent material used to make the upper. They have a flexible outsole and a supportive insole, which together offer great cushioning and traction. In addition, Men's Wool Dasher Mizzles is a functional and fashionable choice, making it appropriate for both everyday use and sports endeavours. These waterproof trainers provide the ideal fusion of style and utility.
---
Conclusion
Investing in a good pair of waterproof trainers for women and men is a wise decision, especially when you want to go on hiking or live in an area with unpredictable weather. Don't let wet feet ruin your day or outfit – take the time to find a pair that meets all of your needs and suits your style. Allbirds is a brand that takes sustainability seriously and thus provides only eco-friendly options. Their products are both comfortable and stylish, striking the perfect combination between the both. With the right pair of waterproof trainers from Allbirds, you'll be ready to take on any adventure. So what are you waiting for? Explore their wide range and add an Allbirds pair to your wardrobe today! Enjoy the benefits of dry, comfortable feet no matter the weather. For such information, visit Trending Cult.
FAQs