Adobe Photoshop Elements 2023 is an outstanding editing software that you can use for editing your photos and videos. Whether you are a pro or just starting editing, you will get a range of tools with the best features that will enable you to create stunning art in just a few clicks. Adobe Photoshop Elements 2023 will give you many tools, including templates, that will definitely help you to enhance your digital art with simple modifications and trims to more advanced options. In this article, we look at some of the best features and pricing of Adobe Photoshop Elements 2023.
Features of Adobe Photoshop Elements 2023: 
Adobe Photoshop Elements For photo editing 
Adobe Photoshop Elements 2023 makes the job of photo editing easier than ever with the help of Adobe Sensei AI technology powering the software's features. This Artificial Intelligence ensures that the software works with your photos almost like a professional photo editor would. 
Here are some of the features of Adobe Photoshop Elements 2023 to help you edit photos with ease: 
Remove Distractions: You can easily remove any object with the use of adobe brush strokes, and erase power lines, to put focus on your subject. 

One-click Subject Selection

: you can easily edit your subject or the background by using its single-click option, which will automatically select the subject of your photo. 

Replace Backgrounds: Do you want to replace your background? Just simply Select your subject and place it on a range of backgrounds from simple to  modern designs offered by Adobe Element. 

Quickly Touch up Facial Features

: This feature is a saviour for the person who wants to edit their closed eyes or simply do a touchup and smooth the skin with this feature.

New Photo Collages: Adobe Elements have a range of templates available, which can help you to create amazing colleges within a minute in just a few clicks.




---
Adobe Photoshop Elements 2023 for video editing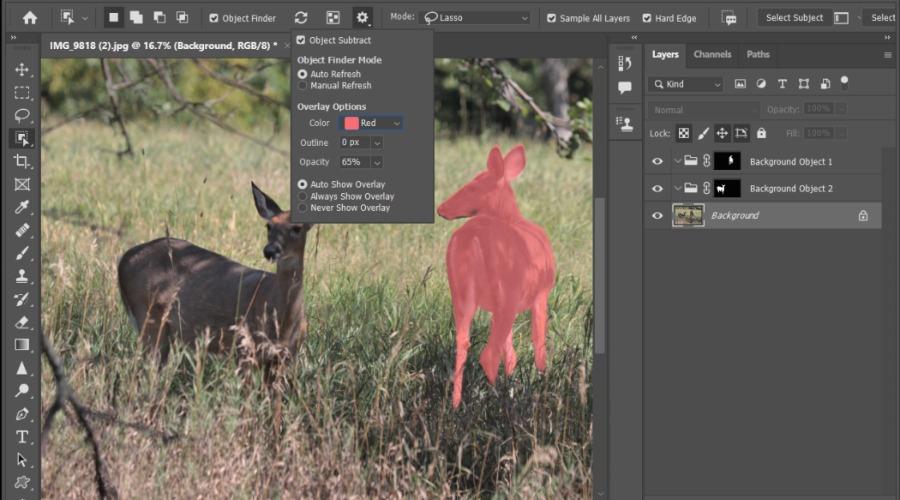 Adobe Photoshop is a must-have tool, especially for someone who wants to customise their video. It will benefit you in many ways. For example, stunning videos can be made by Photoshop in just a few steps using its powerful tools such as Auto reframe and many more. Let us take a look at the best tools offered for editing your video:
Produce dynamic stop-motion videos

: Stop-motion videos have become quite popular these days. Now you can easily produce attention-grabbing stop-motion movies from a series of photos or videos. You can speed up the action and create an ultra-dynamic video.

Crop videos Faster

: You can now see effects and playback of many effects without rendering the videos first. Additionally, GPU-accelerated performance boosts will help you crop videos faster. You can easily see hidden details in the videos' darkest or brightest areas, resulting in vivid and attractive movies.

Photos into art: The software has some fresh audio tracks that will refine your videos' look and feel. 

Auto-reframe: This AI tool will help you to resize your videos and to get your subject in the centre.

Precise selections: With this feature, you can simply select the specific object of your video to apply effects such as brightening or blurring the subject.




---
Price of Adobe Photoshop Elements 2023 
This tool is available for use with two different price options:
1. Photoshop Elements & Premiere Elements  
Combination package of the latest Photoshop Elements 2023 and

Premiere Elements 2023

 

Best for editing your photos and videos. 

This package is available for a one-time purchase at the cost of USD 149.99.

If you are a student or teacher, you can get a special discount at the price of USD 79.99.




---
2. The Photoshop elements 2023
Photoshop Elements is

the perfect choice

for anyone looking for a tool package to edit or create photos.

It will provide you with all the necessary tools required to edit your photo; these include a one-click selection, quick edits, and guided edits. 

This package is available for a one-time purchase of USD 99.99.




---
Conclusion 
Adobe Photoshop Elements 2023 is, no doubt, among the leading tools for professional photo and video editing for a reason. This guide from Trendingcult helps you understand the product's features and price.  Not only Photoshop Elements come at a reasonable price which makes it an ideal option to choose if you are a video editor or a professional photographer, or just a student who wants to edit video for school assignments. So, what stops you from grabbing Adobe Photoshop Elements and starting to make your digital art?  Know more about Adobe Photoshop Elements 2023 & Premiere Elements 2023 on Trendingcult. 
FAQ's