As fashion continues to evolve, pants for women have become a wardrobe essential that combines style and comfort. Vici Collection, a leading fashion brand, understands the importance of providing women with versatile and trendy pants for women that cater to their diverse lifestyles. In this comprehensive blog, we will delve deeper into Vici Collection's impressive collection of women's pants, highlighting the unique features, styles, and materials that make them the best choice for fashion-conscious women seeking both functionality and elegance.
1. Discovering the Versatility of pants for women by Vici Collection
Vici Collection offers a wide range of pants for women that cater to various occasions, styles, and preferences. Let's explore some standout options from their collection:
1. Comfy Yet Chic: Casual pants for women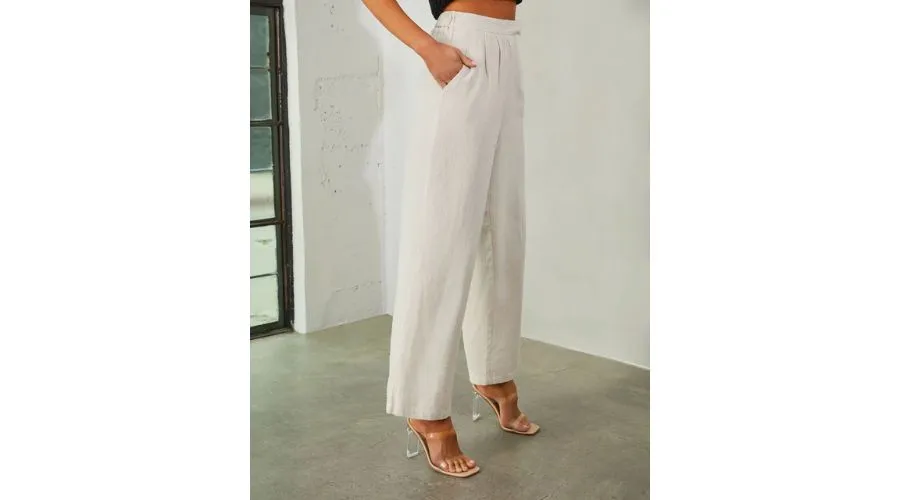 a) Palazzo Pants: Ideal for a relaxed and bohemian look, Ruisa Printed Wide Leg Pants in yellow feature a wide-legged design and flowing fabric that ensure maximum comfort. The elastic waistband adds convenience and style to these laid-back bottoms. 
b)  Culottes: Renton Linen High Rise Pocketed Pants – Oatmeal offer a perfect blend of comfort and elegance. With a cropped wide-leg design, they are versatile for both casual outings and semi-formal events. Pair them with heels or sandals for a stylish look. 
c) Utility Pants: For an edgy and utilitarian vibe, utility pants with cargo-style pockets are a trendy addition to any casual outfit. Crusader High Rise Cargo Pants- camo is both fashionable and functional, perfect for a day out with friends.
d)  Stretchy Denim: For a perfect blend of comfort and style, Vici Collection US offers Mandy High Rise Stretch Frayed Wide Leg Jeans that provide an excellent fit and shape. They are an essential addition to any casual-chic wardrobe.
---
2. Elevate Your Style: Dressy or Flexible pants for women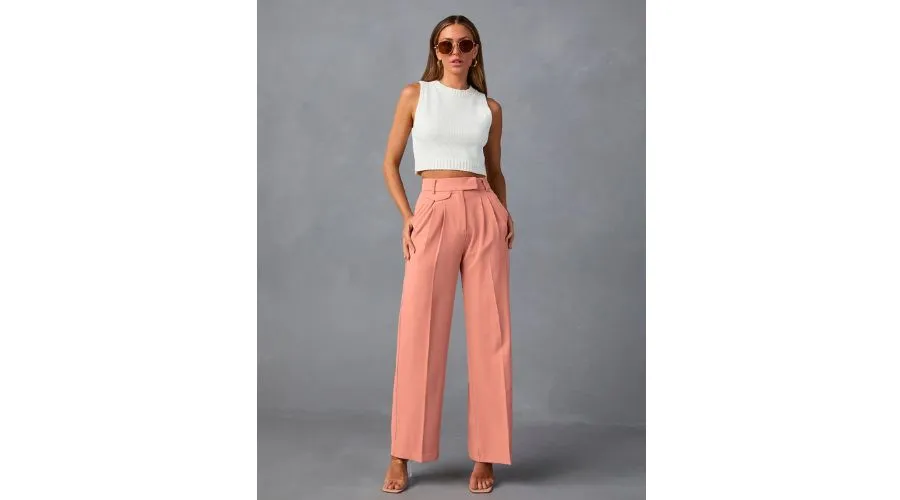 a)  Tailored Trousers: Tailored trousers are a timeless classic that add sophistication to any outfit. Perfect for professional settings or formal events, Sweet Energy Pleated Pocketed Pants- Peach offer a flattering silhouette and a polished appearance. 
b)  Wide-Leg Jumpsuits: Jumpsuits provide a chic one-piece ensemble that is both comfortable and stylish. Vici Collection offers a range of wide-leg jumpsuits that exude effortless glamour and elegance. After Dark Cutout Jumpsuit in brown/white is one such. 
c) Paper Bag Waist Pants: These Iselin Tie Waist Wide Leg Pants – Brown feature a high waist with a ruched or gathered detail, creating a flattering cinched effect. They are perfect for a fashionable look that is also comfortable.
---
2. Unveiling the best pants for women by Vici Collection
Vici Collection takes pride in providing women with the best pants that cater to their unique preferences and lifestyle. Here's why their pants stand out from the rest:
1. Quality Fabrics: Vici Collection uses high-quality materials such as cotton, rayon, and spandex, ensuring durability, comfort, and a perfect fit for their pants.
2. Fashion-Forward Designs: The brand stays on top of the latest fashion trends, ensuring its pants are designed with contemporary styles that complement every woman's sense of fashion.
3. Flattering Fits: Vici Collection US gives careful consideration to tailoring, producing trousers for a variety of body types. Their adaptable designs encourage women to feel comfortable in their own skin.
4. Versatility: Their pants are versatile enough to suit any occasion, making them a go-to choice for both casual and formal events.
5. Easy Care: Many pants from Vici Collection US are low-maintenance and easy to care for, perfect for women with busy lifestyles.
---
Tips for Choosing the Perfect pants for women
1. Occasion: Determine the purpose of the pants – casual, formal, or somewhere in between.
2. Comfort: Prioritize comfort without compromising on style. Consider the fabric and fit that feels best on your body.
3. Fit: Ensure the pants fit well and flatter your body shape. Pay attention to waistband comfort and length.
4. Color and Style: Choose colors and styles that complement your existing wardrobe and reflect your personal style.
---
Conclusion
Vici Collection's impressive collection of women's pants effortlessly combines style, comfort, and versatility. From casual chic to sophisticated elegance, their pants empower women to embrace their individuality while staying fashion-forward. Whether you opt for tailored trousers, utility pants, or leggings, Vici Collection US ensures you step out in confidence and style, embracing comfort and elegance in every step you take. Enhance your wardrobe with these fashionable and comfortable pants that elevate your style for any occasion. For more information on Pants for women, visit Trending Cult.
FAQs